Matjaž Krivic (51), a documentary photographer from Slovenia, has received many awards throughout his career, but the last title of the Travel Photographer of the Year has recognized something almost literally – one of a kind. The main subject of his photographs might soon live only in memory cards: the northern white rhino.  
It's a scenario we have seen many times before, from the Javan tiger to the Mauritius dodo. Due to hunting and loss of natural habitat, animal species cannot survive on a planet ruled by humans. The most intelligent animal on Earth is causing the most irrational history of extinction.   
Photographer Matjaž Krivic captured the emotional essence of the bond between the second-to-last northern white rhino and her devoted caretaker
There are only two northern white rhinos left in the world. And both of them are females, Najin and her daughter Fatu. Sadly, the last male, Sudan, died in 2018. Today, the northern white rhino is a functionally extinct species.
Matjaž Krivic traveled to Ol Pejeta Conservancy in Nanyuki, Kenya, where constantly monitored by her guard Zachary Mutai, the 33-year-old Najin resists the faith of her ancestors.
In "The Last Two" photo series, this talented photographer captured the emotional essence of the bond between the devoted caretaker and the second-to-last representative of the oldest land mammal species in the world. The photographs of this companionship serve as a powerful reminder of the urgency to stop humanity's reckless destruction of the planet's wildlife.
Pushed to the brink of extinction by poaching, the population of two northern white rhinos could only be saved by a miracle. That includes the BioRescue breeding program that uses the sperm of dead males to artificially inseminate female eggs, and transfer the embryos to surrogate mothers of another rhino sub-species. If successful, the conservation program could bring the northern white rhino back from extinction. And if that happens, you can bet Matjaž Krivic will be there with his camera to capture the magic of a new northern white rhino baby.
Matjaž Krivic on passion and pleasure of photography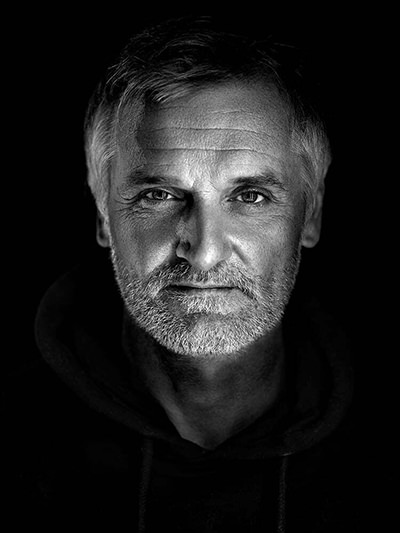 For more than two decades, you've been receiving numerous awards and recognition for photographing extraordinary places, people, and events. The most recent award comes with the title of the travel photographer of the year, but that work doesn't expose any typical content tourists associate with traveling. From the Canary Islands, instead of casual beach life you portray the untamable power of the eruption, and from Kenya, instead of the beauty of the world we're living in, you're depicting a beauty of the world that's dying. There is a silent mindfulness behind your motives. Is that a vision of your photography work?   
I search for moments that portray some beauty and emotion, often filled with silence and grandeur. Whether it is a face, a motion, a mountain, a bridge, or a temple.
I have never looked at photography as an industry, but purely as my passion and pleasure. As a professional, it is vital to me to keep the enthusiasm of an amateur. I photograph genuine, pristine moments, never posed or fixed.
Total respect for any individual or group is of the essence. My work is about capturing true and natural beauty.
As a self-taught photographer, how did you end up falling in love with this art form in the first place?
It was not until the first travel that I discovered my love for photography. I was 16 and wanted to see the world. I have discovered that I am surrounded by so much beauty on my travels that I wanted to capture those moments to show them to my friends and family. Soon I realized that my photos are good and I loved taking them, so photography became my passion.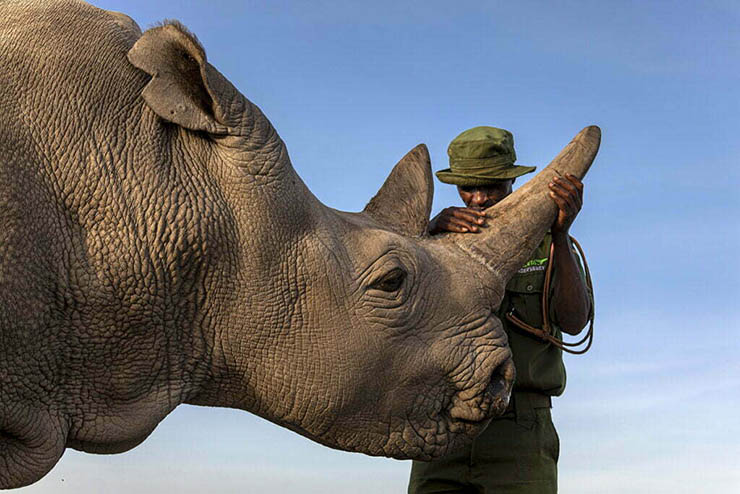 War is threatening another endangered species - the Mongolian wild horses in Askania-Nova, the world's oldest steppe reserve, sometimes referred to as Ukrainian Serengeti. Read what else is in jeopardy in this war-torn country!
The last remaining northern white rhino
Explain a little about how your "The Last Two" project came about!
The story was actually brought to light by my journalist friend Maja Prijatelj Videmšek. As a journalist for the Slovenian newspaper Delo, she started doing research about close-to-extinct species and wrote an article about the northern white rhinos. Soon we decided along with journalist Boštjan Videmšek that this is the story that needs more attention.
Wars, geography, shrinking of the natural habitat, climate change, the unsustainability of the economic model, (post)colonialism, and wild hunting are woven into the fate of this already functionally extinct species. At the same time, Najin's story offers a hand of salvation.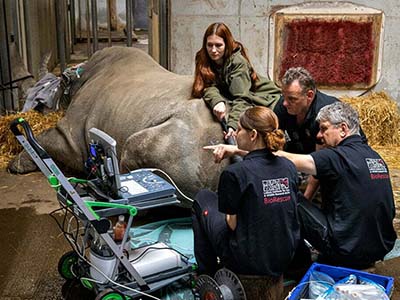 What do you mean by that?
The northern white rhinos' destiny is in the hands of their Kenyan caretakers and a team of scientists at the BioRescue international consortium, which is developing and using several different techniques to resurrect the species, including assisted reproduction and stem cell research.
The plan is to insert northern white rhino embryos into southern white rhino surrogate mothers as soon as possible. There is a real chance the first "new" northern white rhino baby will be born in 2024.
The world's last northern white rhinos were raised by the Czech Dvur Kralove Zoo. Institutions often regarded as controversial animal prisons are becoming crucial actors in conserving the threatened species. Basel Zoo in Switzerland, for instance, is involved in more than 40 breeding programs, including the one for the Indian rhinoceros.
Perceiving danger and respect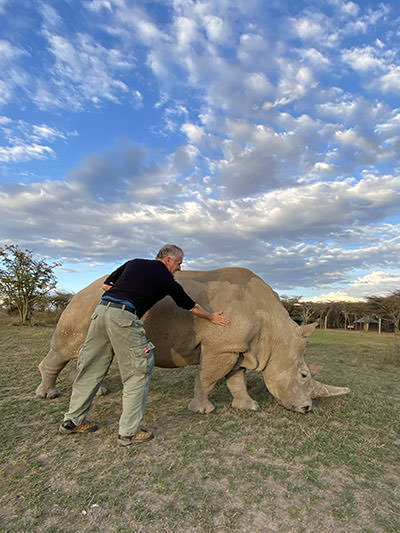 A typical impression of a rhinoceros is the one of a gigantic animal with thick skin and dangerous horns, yet none of that seemed to protect it. Despite having the largest horns in the rhino world, or actually, because of that very fact, the species of the northern white rhinoceros is functionally extinct, with only two females left. How do you perceive danger when standing so close to this vulnerable giant?
You don't feel danger. You feel respect. Enormous respect. And you feel humble.
Even with their horns sawn off for their own good, Najin and Fatu still have 24-hour armed protection. Is there a risk that they could still die from human hands?
Currently, there is no fear of that. They're being protected at all times.
Did you yourself, in all your years of traveling as a photographer, ever end up in a seriously dangerous situation?
Never really. I was arrested once in Rwanda in 1996, as a police officer said I was not allowed to take photos of the market. He requested money so I gave him what he was asking for. But shortly after, other police officers came by, apologized, and gave my money back.
In Africa, I met face-to-face with a rather dangerous predator. Learn how I maged to pet a hyena!
Rhino whisperer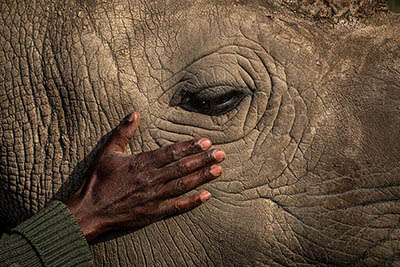 What is your approach to the authenticity of documentary photography? According to you, can there be a certain degree of staging behind it?
In my opinion, staging has no place in documentary photography.
Can you tell more about this in the context of photographing Najin? How much time did you spend there? How hard was it to achieve these fantastic photograph motives?
I was in Ol Pejeta Conservancy twice, for a week. Each day, I was waking up early in the morning, along with Najin & Fatu and their caretaker Zachary Mutai, to follow them on their daily routine.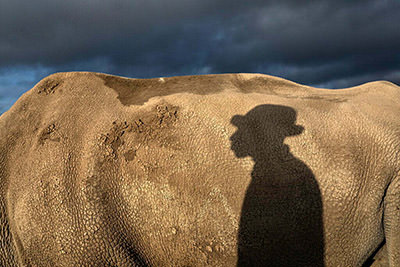 Their movement is slow, and so is the day watching them. You can only hear the light breeze, birds, and the sound of them grazing. And Zachary's whispers, when he's talking to them.
When you're spending time in this serene atmosphere, surrounded by these magnificent creatures, it's not hard to capture their beauty on camera.
What can you tell us about Najin's relationship with her keeper? Obviously, you portray this connection with a very touching, almost intimate exposure of their togetherness. Do they operate like pets and pet owners?
Their relationship is really beautiful. There's a certain intimacy between them that is hard to explain. He talks to her and it seems she understands him, she listens to him. I wouldn't say that it's like a pet relationship, they're friends.
A man in Croatia cares for one of the largest animals on European continent - boškarin. Check out the photographs of this gentle giant!
Environmental photographer on the road
Are you an optimist? Do you think that we can indeed have a greener future?
No. We have the technology and know-how, but we're too greedy.
What was the crucial moment in your career that ignited your interest in themes of environmental protection?
There was no crucial moment, I think. It was more gradual. The more I traveled, the more I witnessed the effects of climate change. I thought the issue needed to be spoken of more.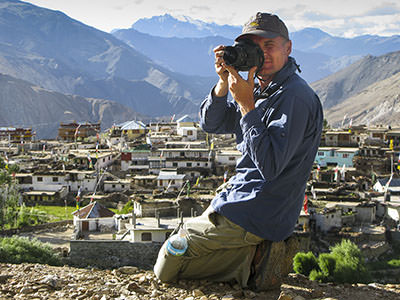 How does the life of such a travel photographer function in real life? Are there sources that can fund trips that document the ways we damage our home planet?
There are some grants that can help you but have limited capacities. It's not so easy to get in. Mostly I fund the stories myself and get reimbursed later on by publishing them.
With continuous road trips and world travels, do you reflect on the impact and sustainability of your own traveling? Do you actively work on neutralizing your carbon footprint?
I'm sorry to say that I don't.
What is the essential equipment you can't see yourself traveling without?
I use a Canon R5 camera, with lenses RF15-35mm, RF50mm, RF100mm/macro, and RF100-500mm. The essential part of my traveling equipment is also DJI MavicPro 2 drone.
This Swiss photographer travels the world to take pictures of toy cars. Meet Kim Leuenberger, and her miniature vintage models!
Climate crisis – balancing pessimism and hope
From the poverty of the gold diggers, the wilderness of urban environments, and similar contradiction-fueled and sometimes saddening concepts, you did arrive at the project that paints more hope in our common future. What do you want to convey with "Plan B"?
That's a collection of the most promising projects in the fight against the climate crisis.
So, we missed our first shot. Decades of warning signs didn't cause us to avoid man-made global warming. But all around the globe, there are communities, countries, and companies refusing to resign to the dismal future of an overheated planet.
We have the means to revert climate change, but I'm a pessimistMatjaž Krivic
This is a story of what the transformation to a zero-emission world looks like; the people, the machines, and the landscapes that play a part in the shaping of our common future.
From a Swiss-based company capturing carbon dioxide from thin air, to sea-power developments in the Orkney Islands. From the electric-mobility revolution in Norway to the ITER project in France, where 35 nations are building a miniature Sun on Earth.
This is a monument to those delivering hope and damage control, the ones collecting and creating the knowledge, experience, and technology paving our way out – our plan B.
You did say you lack optimism for a greener future because humans are greedy. On the other hand, you explain "Plan B" through hope. Does that mean that you are not a complete pessimist after all, or do you just want to give your own contribution to the "better side of history"?
There is know-how. We have at our disposal the means to revert the change. But I'm a pessimist, estimating that there will be a lack of political will or that the corporations' influence will be too powerful to actually implement the changes. Hopefully, I'm wrong though.
If you want to stay close to some of the most amazing African animals, check out these lodges in Ethiopia that bring wildlife to your doorstep!
Matjaž Krivic's home and away
Originating from Slovenia, a tiny European country whose wildlife predators get no more dangerous than human fish, is that the reason you feel the urge to explore what you sometimes call "the distant Earth"?
I can't really say if me being Slovenian has contributed to my travels (laughter). But since I was young, I was drawn to the outside world and wanted to explore it.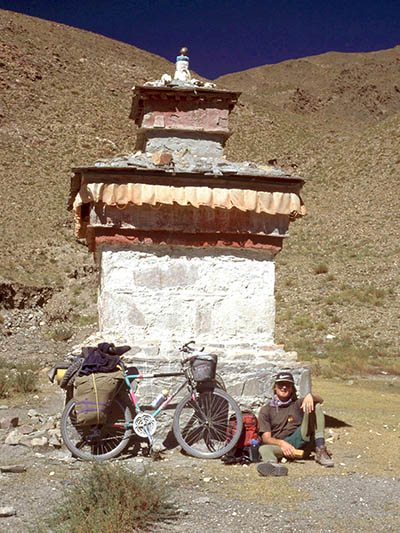 What place do you consider your home, and are there special corners of the world where you love to come back in particular?
Well, my home is my home. But the place I always come back to is Tibet. Being at a high altitude means bad headaches, you're super cold, and the food is awful, but somehow I feel the best.
What is the secret of Tibet then?
Hard to explain. There is something sacred, and magical there. The harsh environment is accompanied by the warmth, kindness, and humility of its people. Being there, you just become at ease with everything, yourself and the surroundings, it's like you find yourself in a different state of mind.
What's next on your roadmap?
I'm continuing with the conservation and environmental stories in South Africa, Namibia, Georgia, and Romania.
The Last Two - the book




"The Last Two" book is now available on Amazon

Besides being the name of the photo project, "The Last Two" is also the title of the book you can order here. 

The authors, Slovenian journalists Boštjan Videmšek and Maja Prijatelj Videmšek, take you on a journey through the history of the northern white rhinos, whose numbers were brought to the brink of extinction due to wars, climate change, poaching, and the black market. 

They also introduce the people fighting for the future of the species: the rangers, conservationists, and scientists.

 Will science prevail, or is it too late?  

From the reviews 

 The story of the ravages of humankind's toll on innocent creatures who have fallen prey to poachers, conflict, and climate change, The Last Two is also an inspiring tale of the best of which our species is capable. From the conservationists in Kenya who care for the mother and daughter rhinos, Najin and Fatu, to the scientists in Italy, Germany, and Japan who are racing against time and daunting odds to snatch the rhinos from extinction's terrible grasp. Written with urgency and empathy and illustrated with stirring photos by Matjaž Krivic, The Last Two is at once a chronicle of disaster and hope.
 
-- Kelly Horan, The Boston Globe
Did you like this interview with photographer Matjaž Krivic?
Pin it for later!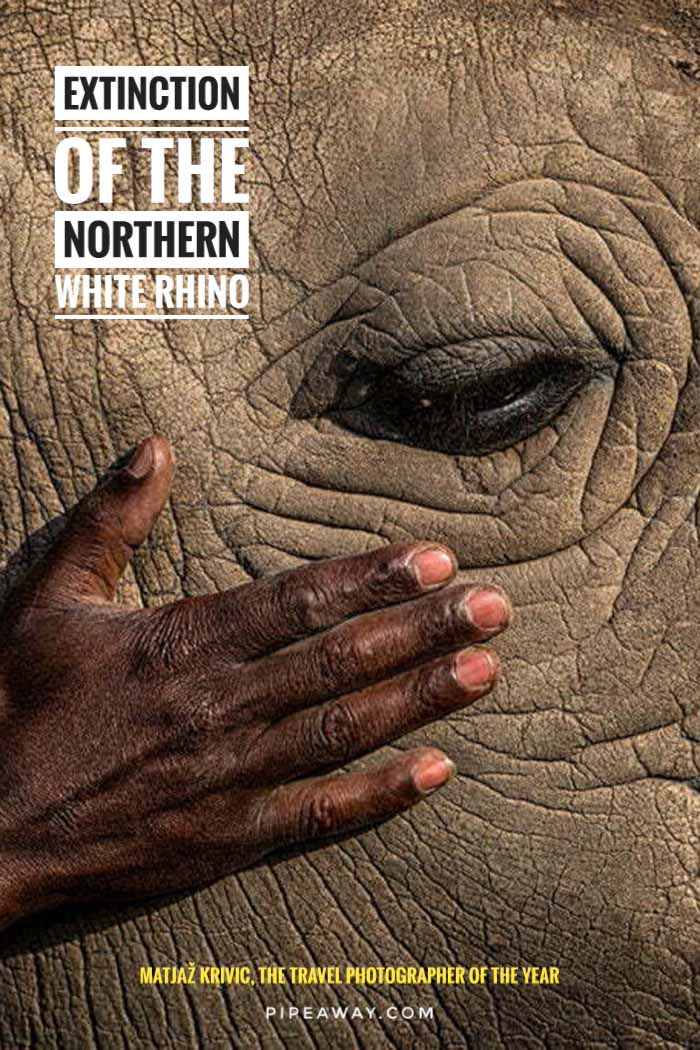 Disclosure: This post may contain affiliate links, which means if you click on them and make a purchase, Pipeaway might make a small commission, at no additional cost to you. Thank you for supporting our work!