If you spent any Christmas at home alone, you should already know the plot of the inescapable family movie. The forgetful McCallisters board the flight for Florida, while young Kevin ends up in New York, and checks into the esteemed Plaza Hotel. The "Home Alone 2" adventure sees our mischievous hero making full use of Dad's credit cards on the most exorbitant room service imaginable.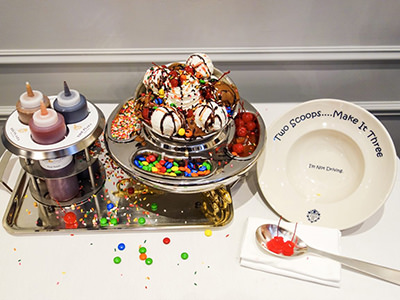 The movie was shot back in 1992, but not everything changed in the last three decades. As long as your pockets are deep enough to foot the bill, exclusive hotels will rarely question or judge even your quirkiest request.
Indulging in room service is a cherished part of the hotel experience, combining convenience and luxury, without the burden of changing out of your beloved pajama, or the pressure of immediately settling the bill.
Guests have the most peculiar requests, and hotels are responding with unparalleled room service
While basic room service definition covers delivery of food and drinks to guest's rooms, today this hotel amenity means pampering clients that can have a myriad of wishes.
Thanks to Hotels.com, the online accommodation provider that surveyed 473 hotels across America, Europe, and Asia, we now know that guests have the most peculiar requests. We also know that hotels are eager to please, and respond to these requests with unparalleled extravagant offerings, pushing the boundaries of room service beyond food.
From in-room concerts featuring world-class orchestras to Lego butlers that cater to the imagination of the smallest guests, the bar has been raised high.
Let's dive deeper into the world of hotel room service, where any desire can be satisfied with a simple phone call!
Not every room delivery is welcome. Check out some bizarre cases when hotel employees did not respect the 'Do Not Disturb' sign displayed on the room door! 
Where did room service originate?
Hotel room service was invented a few centuries ago, but its first official record dates back to 1931. The practice of fulfilling guests' quirkiest desires in privacy and comfort of their rooms took flight in New York, the same city where, decades later, Kevin would make his father's wallet significantly lighter.
The visionary hotel that officially kick-started the tradition of room service was The Waldorf Astoria. They moved to a new location, and reinvented the luxury, adding a telephone to every room, electrical wiring throughout, the possibility to reserve a table in the restaurant, a specially curated children's menu, and to top it all off, decadent in-room dining.
As word of this extraordinary concept spread far and wide, ordering room service ceased to be a privilege reserved solely for the American elite. It quickly became the gold standard for high-end hotels worldwide.
Is room service free?
Whether or not you will be charged for the room service depends on your hotel (or even cruise ship). More often than not, there will be a fee for the service as in-room dining is considered to be an additional amenity. In some cases, breakfast delivery could be complimentary, but that could also depend on the room type that you book. Always double-check if room service will cost extra.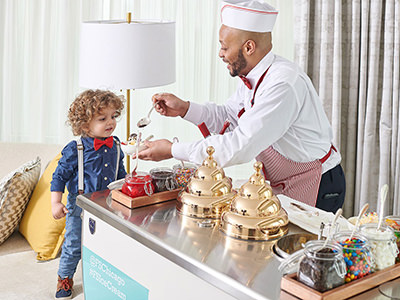 Indulgence comes at a price, confirms the 2023 Room Service Report. Over a quarter (27%) of hotels surveyed in the United States reported that their guests routinely spend more than $100 on their average room service trolley.
Wondering how much did Kevin spend on room service? His bill at Plaza Hotel came to a whopping $967.43!
While working at room service delivery typically means that you could earn tips from hotel guests, the job is not easy. Here's what you need to know about waiting tables in the hospitality industry!
What do guests order from the room service menu?
If we would have to name one room service item that comes with global obsession, it would be – a burger. Surpassing popular choices of pizza, club sandwiches, tacos, and fries, and even the allure of sushi rolls and lobster tails, juicy burgers are food hotel guests prefer to eat behind closed doors. It seems that even with a plethora of gourmet options, there is nothing, at least statistically, that could replace the comfort and familiarity of casual cuisine.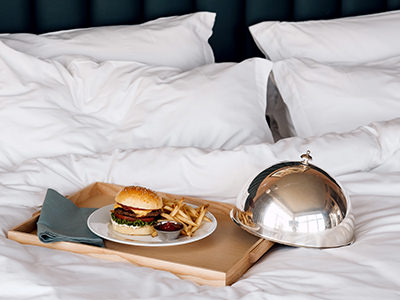 Now, not all burgers are created equal. If you need proof, scroll down to Post Oak Hotel where your jaw will drop not only because of their extravagant burger but also when you see its price.
As for other luxurious options that tantalize taste buds while emptying guests' wallets, there comes the experience of a mouthwatering steak and a bottle of chilled champagne. The most costly indulgence on room service menus will surely satisfy your cravings for opulence.
Discover the next level of pink glamour at these Barbie-themed hotels!
The curious cravings
After the hotels in the USA, UK, France, Canada, Mexico, South Korea, Japan, Norway, Sweden and Denmark sent in their data, Hotels.com learned that guest requests can be truly unconventional and eccentric, making even the most seasoned hotel staff scratch their heads.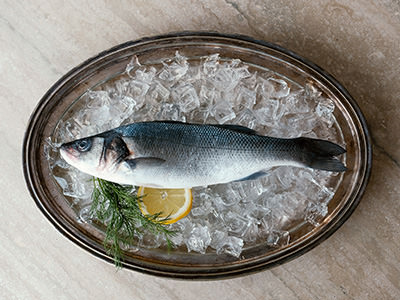 According to the Room Service Report, these are the examples of the most unusual room service requests:
Diet water – because one shouldn't underestimate the importance of calorie-free hydration
Melted ice cream – because everyone loves their frozen treat in a unique liquid form, the so-called ice cream soup
Blowfish – because eating a fish more poisonous than cyanide is literally a once-in-a-lifetime experience
Boiled bottled water – because safety knows no bounds, and I'm sure this wasn't ordered by the same person as number 3
A cooked fish that the guest brought with them – because it will stink if it stays in the suitcase
Cockle popcorn – because it's a shellfish that pops AND is gluten-free
No-egg-white omelet – because some of us are allergic to egg parts that don't contain cholesterol
Rice bowl for a dog – because… erm, I struggle to explain what's unusual about that, but maybe it was reported by a hotel that serves raw dogs only
Bison – because sometimes you are just hungry like a beast
Eggless eggs in hell (shakshuka) – because it sounds fancier than ordering just a tomato sauce
Not everything about food delivery in hotels is so eccentric. During the pandemic in Cambodia, hotels joined hands to deliver food for free to those in need. 
The best room service in the world – the unconventional experiences
In-room dining has transcended its traditional boundaries and expanded to offer guests unforgettable experiences. Let's take a closer look at some of the top properties that go above and beyond the usual room service offerings, innovating and elevating the standard to a whole new level!
Park Lane New York – New York, USA
On Billionaire's Row, guests can dial '5' to access the hotel's Caviar Hotline, ensuring a decadent caviar fix is just a phone call away. With rooms starting at $373 per night, have the luxurious treat delivered straight to your doorstep at Park Lane New York.
DogHouse Columbus Hotel – Columbus, USA
Craft beer enthusiasts will revel in this dual-purpose brewery and hotel, offering in-room beer taps and a mini fridge stocked with "shower beer" in the bathroom, because that's the definition of convenience. Embrace the unique experience at DogHouse Columbus Hotel while staying in rooms starting at $190 per night. Cheers to that!
Post Oak Hotel – Houston, USA
For the ultimate burger connoisseur, the Post Oak Hotel offers "The Black Gold Burger". This extravagant creation features 450 grams of Wagyu beef, seared foie gras, and black truffle, all encased in a caviar-infused black and 24K gold brioche bun. Your taste buds may sing, but your bank account will weep – prepare to shell out a staggering $1,600! Booking a room here costs at least $540 per night.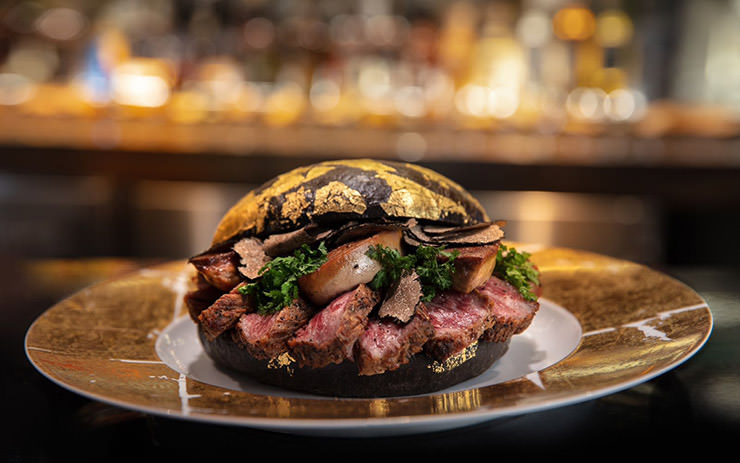 Four Seasons – Chicago, USA
Indulge your sweet tooth with in-room ice cream delivery by the Ice Cream Man. Guests of all ages can enjoy this delightful treat while staying in rooms of Four Seasons starting from $570 per night. The memories will be priceless though.
The Plaza Hotel – New York, USA
Home to one of the most legendary room service orders, The Plaza Hotel offers the Home Alone Sundae. This extravagant dessert consists of 16 scoops of ice cream with layers of divine toppings such as whipped cream and brownie bits, all for the price of $300. Experience the indulgence while staying in rooms starting at $761 per night. Still less than Kevin's bill.
Ashford Castle – County Mayo, Ireland
Not forgetting the little ones, Ashford Castle introduces a delightful twist with its Lego butler service. Kids can select their preferred Lego set, delivered to their room on a silver tray by a butler wearing white gloves. Rooms start at $856 per night, with an additional 40 euros fee for the Lego butler.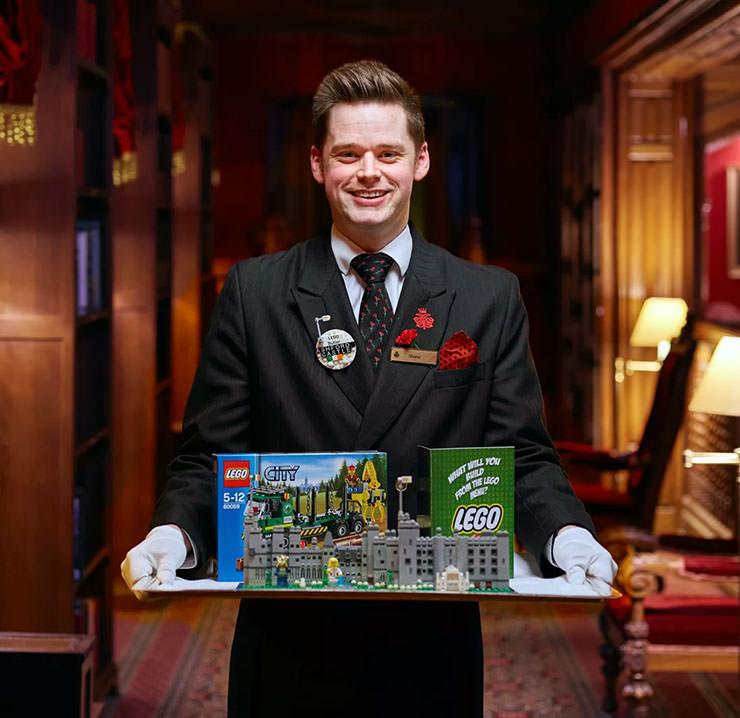 The Milestone Hotel Kensington – London, UK
In the land of afternoon tea and royal pageantry, The Milestone Hotel reigns supreme when it comes to the best room service in London hotels. This esteemed hotel takes in-room entertainment to new heights with private concerts by the Royal Philharmonic Orchestra. Suites start at $1,500 per night, with the orchestra's performance tailored to your preferences.
Kylin Villa Resort – Jeju, South Korea
On Jeju Island in South Korea, a visual feast awaits at Kylin Villa Resort. Here, room service orders are served on a picturesque floating display in villas featuring private pools. Capture unforgettable moments while enjoying rooms starting at $170 per night.
InterContinental Bora Bora Resort & Thalasso Spa – Bora Bora, French Polynesia
Experience the epitome of luxury by having an exquisite meal for two delivered to the deck of your overwater villa in a traditional outrigger canoe. At the stunning InterContinental Bora Bora Resort, the room service delivery itself becomes part of the experience. Villas start at $1,424 per night.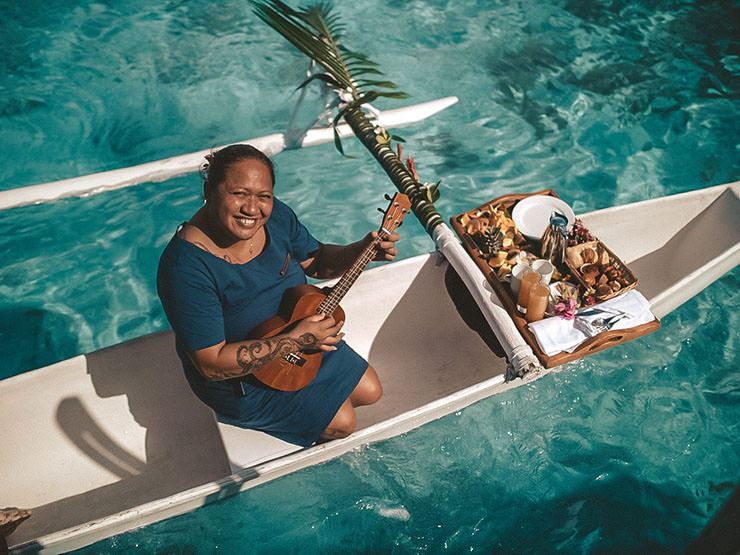 Conclusion: Is room service worth it?
Is room service worth it? The answer to this lingering question lies in the realm of your own desires and bank account balance.
Whether you find yourself ordering diet water or savoring a gourmet burger that you'll need to take a loan for, room service offers a personalized experience that caters to your every whim.
Modern hotels that accept room service challenges are those that redefine luxury today, just like The Waldorf Astoria did back in 1931
Hotels.com Room Service Report has pulled back the curtain of the world of in-room dining, revealing popular food choices, but also a myriad of peculiar requests.
From decadent ice cream sundaes that could send your wallet into cardiac arrest, to lavish private concerts that turn your suite into a symphony hall, room service porn has taken on a whole new level of extravagance and creativity.
Modern properties that accept the room service challenges presented by guests are the ones that redefine luxury today, just like The Waldorf Astoria did back in 1931.
One can hardly put a price on extravagance, but if you can afford it, just dive in! The next time you're contemplating calling a room service attendant, dare to be adventurous and unleash your imagination. The hotel staff is ready to dance to the tune of your desires. Who knows, your peculiar request might not be the most bizarre thing they've encountered.
And after all, they do need something juicy to report for next year's room service scan.
What are your experiences at hotels with room service? Let us know in the comments!
Pin the article for later!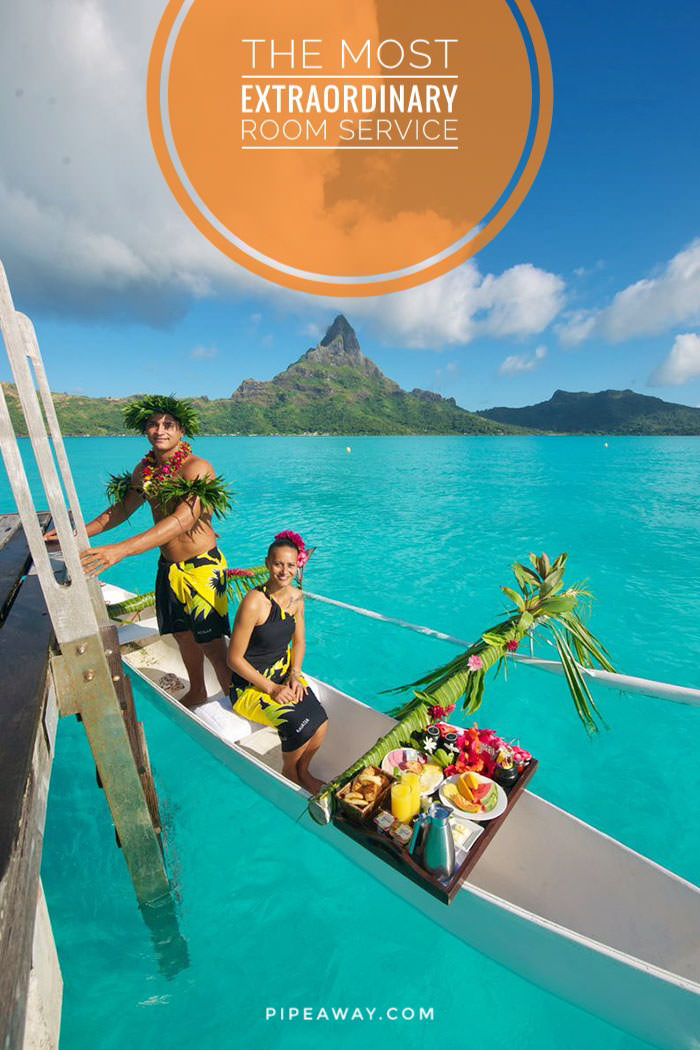 Disclosure: This post may contain affiliate links, meaning if you click on them and make a purchase, Pipeaway may make a small commission, at no additional cost to you. Thank you for supporting our work!