Most of us have thought that wars that dramatically change the world are a relic of the 20th century, but February 2022 has shown that the stability of our lives, travel included, is still in the hands of major political powers obsessed with borders. Surprises show us that nobody is Nostradamus, but can we try to predict what will be the safest countries in the world for travel in 2023?
Global Guardian, a company that provides security services on a worldwide scale, helping their clients to identify and mitigate the risk of traveling (they can organize everything from intelligence research to medical evacuation and dealing with kidnaps and ransoms!), delivered its risk assessment for 2023.
In 2023, events in Taiwan Strait, Russia and Ukraine, the Mexico cartel war, the confrontation with Iran, and the conflict in Eastern Congo could be creating the most significant risks to global travel
After analyzing geopolitical conflict zones, criminal activities, and potential for civil unrest, as well as the strength and stability of state institutions in each country, they gave them risk ratings, labeling the risk as Extreme, High, Medium, Moderate, and Low.
Besides creating a sort of a safe countries list, they have also identified zones of Geopolitical Risk, where travelers should actively monitor political developments, as these environments are prone to change. In 2023, your eyes should pay special attention to Taiwan Strait, Russia and Ukraine, the Mexico cartel war, the confrontation with Iran, and the conflict in Eastern Congo.
GG experts smartly put it: "Small and large wars alike do not start overnight. The underlying root causes and political grievances are there in plain sight for those paying attention. Conflict is not about the 'where', but rather, it is about the 'when'."
In that sense, to avoid surprises in your next year's plans, learn which are the most dangerous and safest countries for travel in 2023!
If human analysis is not enough, check out what artificial intelligence has to say about 2023 travel trends!
1. Safest European countries
Even with the Russian-Ukrainian war at its doorstep, Europe is still the most peaceful region in the world.
It has the largest concentration of Low-Risk destinations. The safest countries in Europe are Iceland (topping the Global Peace Index list as the safest country in the world for 14 years), Faroe Islands, Ireland, Portugal, Norway, Finland, Denmark, Estonia, Latvia, Lithuania, Germany, Switzerland, Liechtenstein, Czechia, Poland, Hungary, Slovenia, Croatia, Malta, and Cyprus.
Even if the Institute for Economics & Peace has ranked Austria as the fifth safest country in the world in 2022, Global Guardian colors it in yellow, as a country with Moderate Risk.
In a geopolitical risk zone are Serbia and Kosovo, with Moderate Risk for travelers, and of course Ukraine, with an Extreme Risk.
Global Guardian sees the potential escalation triggers in events such as the involvement of NATO or Belarus in the conflict, the use of tactical nuclear weapons, or nuclear power plant catastrophe.
Even if it is the leading agent of the hottest conflict on the planet, Russia is classified among Medium Risk European countries, together with Belarus, Moldova, and Albania.
2. Safest African countries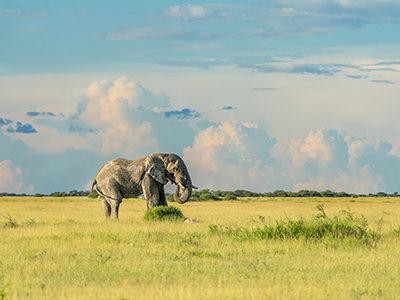 Botswana is one of the safest African countries to visit. It is actually the only one on the continent classified under the Moderate Risk category. Island nations such as Seychelles, Mauritius, and Réunion are also in this class.
The rest of Africa is colored in orange and screaming red, with a special accent on the following geopolitical risk zones: Somalia, Libya, Burkina Faso, Central African Republic, Mali, Niger, Nigeria, Democratic Republic of Congo, Burundi, Rwanda, Uganda, and Ethiopia, with its civil war.
Conflicts in Eastern Congo, with over 120 armed groups and 5,5 million internally displaced persons, as well as Jihadism in the Sahel region are estimated to have the highest likelihood of escalation. Further destabilization could also enable severe disease outbreaks, including Ebola.
3. Safest South American countries
The safest South American countries are those classified under Moderate Risk. These are Chile, Argentina, Uruguay, French Guiana, and the Falkland Islands.
Venezuela is extremely risky for travel, followed by Colombia.
The man who sailed alone around the five great capes of the world all by himself says that "safe is an illusion". Read the entire inspiring interview with Bert terHart!
4. Safest Central American countries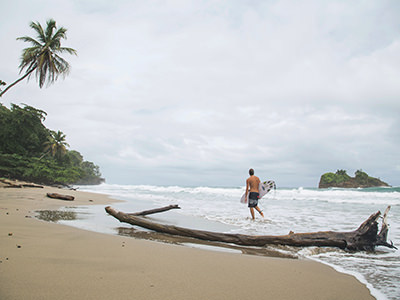 Classified under Moderate Risk, Costa Rica is the safest country for traveling in Central America.
Honduras, Guatemala, and El Salvador, together with Mexico, lead the High-Risk countries on the list.
Speaking of Mexico (technically in North America), Global Guardian especially puts an accent on its drug war as "one of the most violent conflicts on the planet". Cartels regularly pull out their weapons and raise the level of violence even in tourist areas such as Cancun and Puerto Vallerta, previously less affected. Expansions of cartel territories, arrest or murder of high-ranking cartel members, as well as new fractures of criminal organizations could trigger further growth of risk for traveling.
5. Safest Caribbean countries
Unlike on the continent, there are Low-Risk destinations among the island countries of the Caribbean. The safest countries to visit here are the Cayman Islands, Virgin Islands, Saint Kitts and Nevis, and the Turks and Caicos Islands.
On the other side of the scale are the High-Risk countries such as Jamaica and Haiti.
6. Safest Asian countries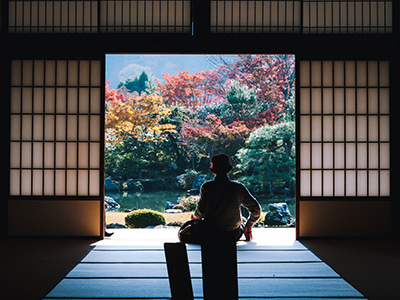 The safest country for travel in Asia is Japan.
Even if South Korea and Taiwan are also marked green, which puts them among the Low-Risk countries, they are in the geopolitical risk zone of cold conflict with their neighbors (North Korea and China).
Taiwan Strait is a place of constant military friction. In 2022, China showed off with a significantly increased number of aerial violations in Taiwan's airspace and fired multiple missiles in a live-fire drill. Declaration of Taiwan's independence or formal signing of a US-Taiwan defense pact could escalate the crisis in the future.
High-Risk Asian countries for travelers are Myanmar (with its civil war), Bangladesh, Sri Lanka, East Timor, and Pakistan.
Afghanistan, as the least peaceful country in the world according to GPI, presents Extreme Risk for travel.
7. Safest Middle Eastern countries
Arab countries such as Oman, Qatar, Kuwait, Jordan, Saudi Arabia, and the United Arab Emirates are in the Moderate Risk zone.
But they are very close to Yemen and Syria, classified as Extremely Risky, and Iraq, Lebanon and Palestine, classified as countries of High Risk. They are all places where Iran has proxies (Assad, Hezbollah, Houthis, PMF, Hamas & Palestinian Islamic Jihad), which it can instrumentalize in its conflict with Israel, the United States, and Saudi Arabia, creating further regional instability in the Middle East.
Despite being one of the most dangerous places in the world, Syria surprised with its out-of-this-world tourism campaign!
8. Safest countries in Oceania
The safest countries in Oceania are New Zealand, Marshall Islands, Kiribati, and Samoa, as highly stable countries.
On the other side of the spectrum is Papua New Guinea, with a High-Risk assessment.
Looking for the best flight options to destinations of your choice? Find the best deals here!
Did you find this list of the safest countries in the world for travel in 2023 helpful?
Pin it for later!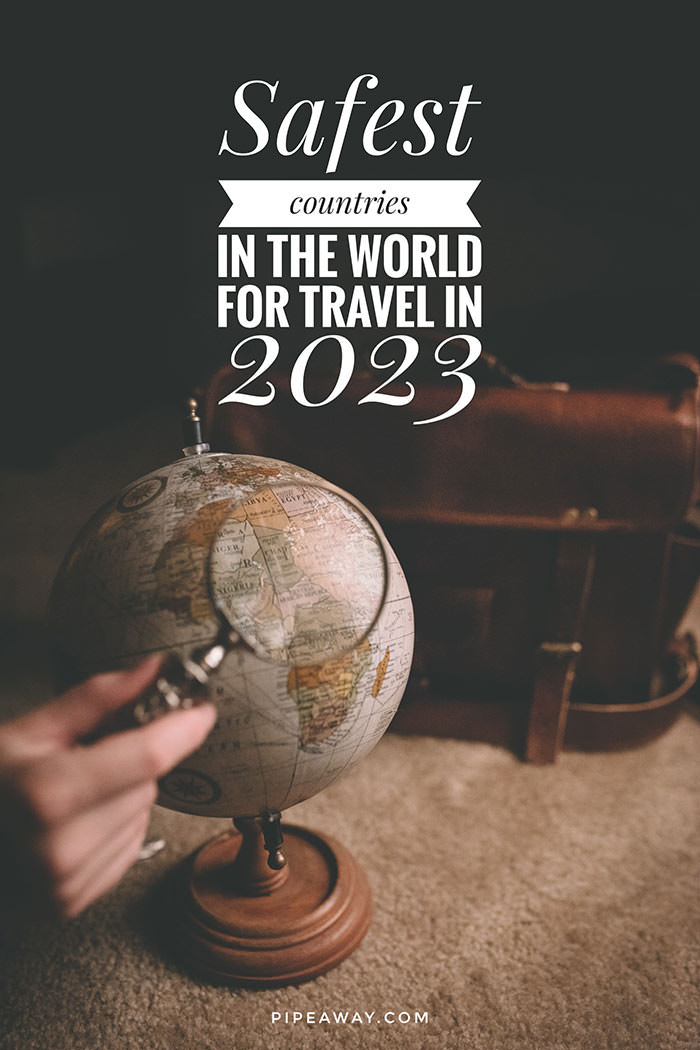 All images in this article were sourced through Unsplash. The authors in order of appearance: Clay Banks (cover photo), Tom Vining, Hans-Jurgen Mager, Milada Vigerova, and Masaaki Komori. 
Disclosure: This post may contain affiliate links, which means if you click on them and make a purchase, Pipeaway might make a small commission, at no additional cost to you. Thank you for supporting our work!