The past few years have taught us that there are influential events humans can hardly predict. In a blink of an eye, the world could turn upside down, and the reality in front of us would have nothing to do with yesterday. Future sometimes resists reasoning, so is our logic really the best way to plan tomorrow? In absence of clairvoyant humans such as Nostradamus, I reached out to AI in order to learn about 2023 travel trends.
If you want to know how AI sees our past, check out how Midjourney recreated Seven Wonders of the Ancient World, as they might have looked like in their best years!
Can AI predict the future of travel?
Our interest in artificial intelligence truly plummeted in the year behind us. We started massively prompting AI-generated artworks (through tools such as DALL-E and Midjourney), and then having real-time conversations with human-sounding question-answering chatbots (through tools such as ChatGPT).
We gave a crystal ball to some respected AI tools on the market, in order to learn what 2023 could bring to the travel industry
Indeed, if AI is capable of transforming our visions into images, and our questions into answers, what stops it from using available data to predict – the future?
Well, the answer is not that simple. While we can chat with sentient-resembling machines in a natural way, these so-called large language models are trained to carry on dialogues by predicting the probability of a sequence of words. They do not actually retrieve information but fine-tune statistical probabilities in delivering convincing, yet often inaccurate answers.
Still, events are always predicted on past data, so I decided to give a crystal ball to some respected AI tools on the market, in order to learn what 2023 could bring to the travel industry.
However, AI models might not be the most reliable travel agents in the world, so always take their recommendations with a grain of salt.
We asked artificial intelligence to come up with Earth Day slogans - check out how ChatGPT, Bing and Bard handled this creative task!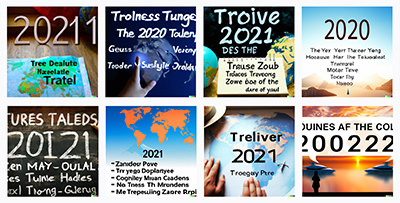 12 Travel Trends for 2023
Here's how ChatGPT (the most famous chatbot around, created by OpenAI), YouChat (AI search assistant that uses LLM upgraded for supposedly increased relevance and accuracy, by You.com), and AI Writer (AI content writer by Ubersuggest) forecast 2023 travel trends!
1. Sustainable and responsible travel
The rise of sustainable travel destinations and responsible travel is what most AI models forecast as one of the major 2023 travel trends.
ChatGPT believes that, after spending more time at home, travelers will be more conscious of their carbon footprint: "People will be looking for ways to minimize their impact on the places they visit and support local economies in a sustainable way."
ChatGPT mentions properties such as the Manta Resort in Tanzania (an African hotel known for a floating villa with an underwater room), or the Treehouse Lodge in Peru (an all-inclusive hotel in the canopies above the Amazon Rainforest) as examples of an innovative approach to sustainable tourism. They are praised for their use of solar energy, waste management, and locally sourced food.
See how (and why!) they do it at Manta Resort here!
Asked to name the tour operators that could potentially profit from their responsible approach in 2023, ChatGPT mentions Intrepid Travel, G Adventures, and Natural Habitat Adventures. They all offer a wide range of eco-friendly and sustainable tours, including responsible wildlife tours, and community-based tourism.
YouChat also recognizes that people are becoming aware of the environmental and social impact of their decisions. Besides eco-friendly accommodations and tour operators, it also puts an accent on transportation methods (such as carpooling and public transport) and taking steps to reduce waste and conserve resources (such as bringing reusable containers for meals and drinks and avoiding single-use plastics).
AI Writer by Ubersuggest also predicts an eco-conscious travel trend in 2023: "One way to reduce your environmental impact while traveling is by taking cues from nature and protecting natural habitats, choosing activities that aim to reduce single-use plastics and waste, and trying to find sustainable modes of travel like electric cars or eco-friendly tour operators."
Let's see which sustainable destinations ChatGPT suggests visiting in 2023!
Proposed eco-friendly and sustainable destinations in 2023
Costa Rica: "Costa Rica has a reputation for being one of the most sustainable countries in the world, with a focus on conservation and sustainable tourism. The country offers a wide variety of eco-friendly accommodations, activities, and tours, and is home to a diverse array of wildlife and natural beauty."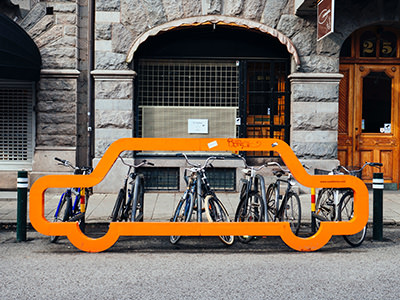 Sweden: "Sweden is known for its commitment to sustainability, with a focus on renewable energy and reducing carbon emissions. The country offers a wide variety of eco-friendly accommodations, activities, and tours, and is home to a diverse array of wildlife and natural beauty."
Bhutan: "Bhutan is a small Himalayan country that prioritizes environmental conservation and preserving its culture and traditional way of life. The country has a 'high value, low impact' tourism model, and encourages visitors to embrace sustainable practices."
Iceland: "Iceland is known for its stunning landscapes, geothermal pools, and glaciers, and also for its commitment to environmental conservation and sustainable tourism. The country offers a wide variety of eco-friendly accommodations, activities, and tours."
New Zealand: "New Zealand is known for its stunning landscapes and adventure tourism, and it is also taking steps to become more sustainable. The country is committed to protecting its natural resources, promoting sustainable tourism, and reducing its carbon footprint."
The Galapagos Islands: "The Galapagos Islands, located off the coast of Ecuador, is a UNESCO World Heritage site known for its unique wildlife and biodiversity. The Galapagos National Park Service and the Charles Darwin Foundation have implemented strict regulations to ensure that tourism is sustainable and does not harm the islands' fragile ecosystem."
If you want to know more about sustainable travel, learn how some tourist industry players tackle the omnipresent plastic pollution!
2. Safety first
ChatGPT thinks that the pandemic made people more conscious of their health and safety so they would be looking for accommodations and activities that have strict measures in place to protect them from COVID-19.
"A couple might choose a hotel that has a strict cleaning protocol in place, has a low occupancy rate, and offers contactless check-in, rather than a hotel that does not have such measures. A person might choose an airline that requires mask-wearing, has a low occupancy rate, and has a good reputation for sanitizing their planes", predicts ChatGPT.
However, this AI model has limited knowledge of world events after 2021, as that is when its training stopped. Could it be missing the whole trend of people becoming tired of constant testing, wearing masks, and other restrictions in traveling?
"It is certainly possible that some individuals may be experiencing 'pandemic fatigue' and may be less willing to comply with strict health and safety protocols when traveling", admits ChatGPT. "However, it is also important to consider that the overall travel industry will likely continue to enforce strict health and safety measures to protect both travelers and staff."
Additionally, ChatGPT believes that proof of vaccination or a negative COVID-19 test will still be essential for traveling to many destinations.
The AI Writer sees finding new ways to stay secure while traveling from a completely different angle: "As travel restrictions ease and popular destinations become more accessible, staying safe on the road is becoming a top priority for travelers. Traveling should be about exploring new places and having exciting experiences, not worrying about security. Investing in a smart alarm system, accessing secure Wi-Fi networks, and making sure you know your surroundings are just some of the ways to make sure you stay safe while traveling."
These luxury escapes in Cambodia show how hotels could approach their operations after the pandemic. 
3. Closer-to-home destinations
An increase in domestic travel could be another travel trend to continue in 2023.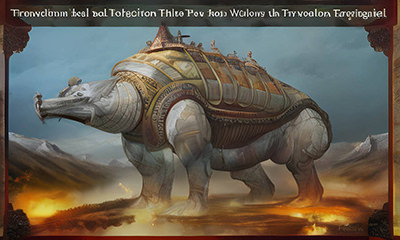 "With many countries still recovering from the pandemic, international travel may still be restricted or uncertain for some. Many people may choose to stay within their own country for their next vacation, to avoid any potential travel restrictions or quarantine requirements. This trend of domestic travel may also be driven by a desire to support local economies, which have been hit hard by the pandemic", says ChatGPT.
The AI Writer agrees with the staycation trend: "This trend of traveling locally promises an array of unique experiences and can result in a more relaxed approach to exploration. Whether it's exploring nearby cities or booking a secluded cabin in the countryside, staycations offer the opportunity to discover hidden gems closer to home."
ChatGPT gives concrete examples: "A family in the United States might plan a road trip to national parks and small towns across the country, rather than taking an international trip. A person living in Australia might plan a beach vacation on the country's east coast, rather than traveling to Bali."
Before planning any international trip, check out the safest countries in the world for travel!
4. Remote and off-the-beaten-path destinations
Parallel with the previous trend, ChatGPT believes that remote and off-the-beaten-path destinations could profit in 2023 because they are less well-known or visited by tourists.
Our AI travel expert does warn that remote and off-the-beaten-path destinations may have more limited infrastructure and amenities, and may require more planning and preparation, but can offer a truly unique and authentic travel experience.
Proposed off-the-beaten-path destinations in 2023
Faroe Islands: "These islands, located between Norway and Iceland, offer rugged landscapes, picturesque villages, and opportunities for hiking, fishing, and birdwatching."

Find your own slice of white-sand paradise in the Maldives!

Maldives: "The Maldives are known for their crystal-clear waters, white-sand beaches, and abundant marine life, but many travelers head to the more well-known resorts. However, there are many local islands and guesthouses that offer a more authentic and off-the-beaten-path experience."
Azores: "These Portuguese islands in the middle of the Atlantic Ocean offer a unique blend of natural beauty and cultural heritage, with volcanic landscapes, hot springs, and traditional villages."
Western Balkans: "Countries such as Bosnia and Herzegovina, Montenegro, North Macedonia, and Serbia offer beautiful mountain ranges, historic cities and charming villages, and offer a unique blend of Slavic and Mediterranean"
Caucasus: "The Caucasus region, which includes countries such as Georgia, Armenia, and Azerbaijan, offers a mix of stunning landscapes, ancient history, and unique cultures."
Arctic: The Arctic region, including countries such as Norway, Greenland, Canada, and Iceland, offers opportunities to see the Northern Lights, visit remote villages, and explore glaciers and fjords."
From the Maldives to the Azores, these heart islands will be a fantastic choice for all the love birds!  
5. Outdoor activities and nature-based vacations
In line with the pandemic lens, ChatGPT estimates that people will want to avoid crowded places and keep their distance. That is why, among 2023 travel trends, it sees the rise in popularity of outdoor activities and nature-based vacations.
"People will be looking to get away from the city and enjoy the great outdoors", says the chatbot. "A couple might plan a camping trip in the mountains, rather than staying in a traditional hotel. A group of friends might plan a weekend of hiking and rafting in a nearby state park, rather than going to an amusement park."
However, it does present this, like most other trends, with reserve, as the travel and hospitality industry is very dynamic and adaptable: "As the world recovers from the pandemic, people's preferences and behaviors may change, and it's difficult to predict exactly what will happen. Some people may feel more comfortable returning to traditional hotels, indoor entertainment venues and amusement parks as the pandemic subsides and vaccination rates increase."
Proposed nature-based experiences in 2023
Hiking: "There are many hiking trails all over the world, from easy nature walks to challenging mountain treks. Popular hiking destinations include Yellowstone National Park in the US, Torres del Paine in Chile, the Inca Trail in Peru, the Tour du Mont Blanc in the French, Italian, and Swiss Alps, the Overland Track in Australia's Cradle Mountain-Lake St Clair National Park, or the Milford Track in New Zealand.

Hiking in Yosemite National Park

Climbing: "Climbing can be done in many different forms, from traditional climbing to sport climbing and bouldering. Popular climbing destinations include Yosemite, Joshua Tree, and Mount Kilimanjaro."
Skiing and Snowboarding: "Skiing and snowboarding are popular winter sports that offer the opportunity to enjoy the great outdoors and take in the natural beauty of the mountains. There are many ski resorts around the world, such as Chamonix in France, Whistler Blackcomb in Canada, Aspen in Colorado, or Niseko in Japan."
Camping: "Camping is a great way to immerse yourself in nature and enjoy the great outdoors. There are many camping destinations around the world, such as Banff National Park in Canada, Patagonia in Argentina and Chile, or the Serengeti National Park in Tanzania."
Surfing: "Popular surfing destinations include Hawaii, California, and Australia."
Kayaking and Canoeing: "Kayaking and canoeing are popular activities that can be done in a variety of settings, from calm lakes to white-water rapids. Popular kayaking and canoeing destinations include the Grand Canyon, the Amazon, and the Norwegian fjords."
Wildlife safari: "A wildlife safari can be a great way to experience the natural world and observe wildlife in their natural habitats. For example, the Maasai Mara in Kenya, the Okavango Delta in Botswana, or the Kruger National Park in South Africa are popular destinations for wildlife safari."
If you are looking for the best way to see pilot whales in the wild, consider this whale-watching tour in Tenerife!
6. Road trips and self-drive vacations
The previously mentioned camping is just one element that makes exploring destinations by car or RV an exciting adventure. ChatGPT sees road trips gaining popularity as travelers may want to avoid crowded places: "Road trips can be a great way to see a country or region at your own pace and can offer a wide range of experiences."
Proposed road trips in 2023
Route 66: "This iconic road trip starts in Chicago and ends in Santa Monica, California, and takes in a wide range of Americana, including small towns, diners, and landmarks such as the Grand Canyon, Route 66 offers a glimpse into America's past and present."

San Francisco's Golden Gate Bridge is just a start of an adventure

Pacific Coast Highway: "This road trip runs along the California coast, from San Francisco to Los Angeles, and offers stunning views of the Pacific Ocean, beaches, and cliffs."
The Great Ocean Road: "This road trip runs along the southern coast of Australia, from Torquay to Allansford, and offers views of the ocean, beaches, and rainforests, as well as the famous 12 Apostles rock formation."
The Garden Route: "This road trip runs along the southern coast of South Africa, from Cape Town to Port Elizabeth, and offers views of the ocean, beaches, and the famous Garden Route National Park."
The Golden Circle: "This road trip runs through Iceland, from Reykjavik to Thingvellir National Park, Geysir hot springs, and Gullfoss waterfall, and offers views of glaciers, and a diverse range of landscapes."
If you want to combine sustainable travel with the great outdoors, here's how to road trip with an electric car!
7. Development of digital solutions for travel needs
"With the continued development of new technologies, more and more people are turning to digital solutions for their travel needs, from booking flights and accommodations to researching and planning trips", says YouChat.
In 2023, it estimates the trend of the continued development of such digital solutions, which include online booking services for flights, accommodations, and transportation, as well as online resources to plan and research trips.
The AI Writer suggests that exploring the world through technology will be on the rise: "Virtual travel is here to stay! Technology is advancing and the use of virtual reality, augmented reality, and live streaming platforms are all growing in popularity for those searching for a more immersive understanding and experience of the world. If you can't yet go visit new countries or locations, explore them virtually with these tools – it's an exciting way to travel without leaving your house!"
Going paperless with the development of biometric technologies is a trend that could shape the aviation industry from 2023 onwards.
8. Rise of remote working and digital nomads
Besides just visiting remote locations, the AI Writer sees remote working as a travel trend that will continue to grow in 2023.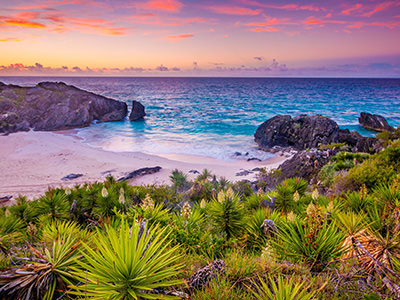 "Digital nomads are on the rise and some countries like Barbados, Estonia, and Bermuda are actively encouraging people to work remotely from their islands", says AI Writer. "With a digital nomad visa in place, these countries offer a unique opportunity for professionals to explore the world while still meeting their employment protocols."
The AI also suggests that the perk of reduced taxes for citizens who live abroad for more than 6 months of the year will be another incentive for taking advantage of working remotely in the coming years.
9. Growth of the sharing economy
YouChat forecasts the growth of the sharing economy, both in services like car-sharing and ride-hailing, as well as in home-sharing and alternative accommodation options such as Airbnb and Couchsurfing.
"These services allow travelers to save money and make more meaningful connections with locals and fellow travelers", explains the AI.
10. All-inclusive resorts making a comeback
The AI Writer believes that getting everything you need in one place might be a dominant urge in 2023 travel trends.
"All-inclusive resorts are making a strong comeback with travelers hungry for the convenience they provide", says the AI Writer. "These resorts offer everything in one place, from delicious food and drinks to activities, entertainment, and transportation. With all of your needs taken care of in one place, you can have the stress-free vacation everyone is looking for."
11. Cruise ships offering experiences to rival land vacations
ChatGPT recognizes that the cruise ship industry has been hit hard by the pandemic, but the outcomes it predicts might be influenced by the lack of data after 2021. It predicts further suspension of sailings, reduced capacity, increased health and safety measures, changes in destinations (adapting itineraries to destinations open to tourism), and new players in the market (smaller and more sustainable ships).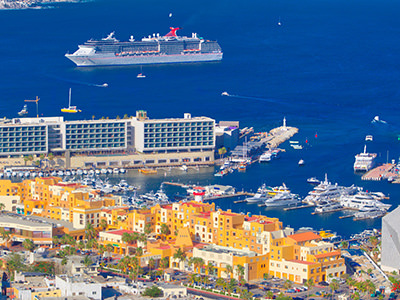 However, the AI Writer already sees cruise ships' competitiveness in their increased use of experiential travel activities to draw guests in: "While land-based vacations provide a range of activities for travelers, cruise ships offer unique experiences that can't be replicated anywhere else. Look out for adventure cruises that go around the globe and visit enchanted islands, allowing for vibrant cultural immersion, or luxury liners with spas, gardens, and well-being centers that offer meditation classes and yoga sessions by the sea."
AI Writer suggests that experiential travel in general will become mainstream in 2023: "Instead of ticking off their bucket lists in the traditional way of checking sights off a list, travelers are looking for ways to have genuine, meaningful experiences out of the ordinary. This type of travel focuses on personal growth and enrichment, providing opportunities for its participants to slow down, reconnect with nature, stay aware of the local culture, and learn about themselves through diverse experiences."
12. Solo tourism rising
Ubersuggest's AI Writer also sees solo travelers on the rise in 2023, as more people opt to take adventure-filled trips by themselves.
"Thanks to growing safety awareness, improved travel apps and websites, personalized experiences from tour operators, and affordable accommodation options that cater to solo travelers, it's easier than ever for adventurers to explore the world all by themselves", says the AI.
The solo tourism trend is also generated through the growing offer of healing trips after a breakup. Check out the best ways to deal with love pain! 
2023 travel trends predictions by AI – Conclusion
There are AI tools on the market that quote sources when answering complex questions using large language models.
Perplexity.ai answering engine, for instance, predicts 2023 travel trends in this way: "Travel in 2023 is expected to be 'like no other' as travelers will be doing the unexpected. International travel, particularly to and from China, is predicted to return to full force. However, fewer people overall are expected to be traveling and those that do will likely choose lower-category hotels, shorter trips, and closer-to-home destinations. Mistake fares are also expected to increase in 2023 compared to 2022, while airfare is predicted to fall at least 5% compared to 2022. Additionally, flights to Asia are expected to get cheaper."
For each of its claims, Perplexity.ai links out to (hopefully human-written?) sources such as Forbes, PhocusWire, Scott's Cheap Flights, and Skift. And this is where it somewhat loses the appeal that is characteristic to chatbots which successfully mimic all-knowing human gods, despite sometimes providing completely bollocks answers.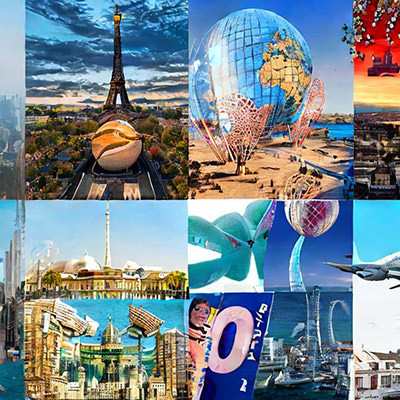 Even to deliver this article as convincing, I had to leave out parts of the answers that were clearly just AI hallucinations.
AI technologies will certainly be developing at stellar speed in the coming years. Still, at the moment, chatbots should be regarded as entertainment buddies, whose claims should be double-checked, always.
If not, according to AI's answers, I would be the author of two books on investigative journalism (the third one in the making!), a professor of media studies at Zagreb University, editor-in-chief of Croatian news website Index.hr, and even a former mayor of Zagreb. None of these are part of my real biography.
However, by following some of the ideas expressed as 2023 travel trends by AI, you won't go wrong. Just check out the real circumstances before booking any trip!
AI lost in translation


To illustrate how senseless a conversation with a chatbot can become, here's the excerpt of my exchange with YouChat, regarding its claim that China "will be the top tourism destination in 2022", the year that passed, and nota bene, the year when China was closed for tourism. Let's hear YouChat: (…)

The Chinese government has implemented a number of measures to ensure safety and security for visitors, such as the enforcement of health protocols to prevent the spread of COVID-19, which is likely to make China one of the top tourism destinations in 2022.

Are you talking about 2022, the year that just passed?

No, I'm not talking about 2022, the year that just passed. I was referring to the year 2022 that is yet to come.

When a year passes, it doesn't typically come back. What do you mean?

When I refer to a year that has passed, I am referring to a year that is in the past and will not come back. However, when I refer to a year that is yet to come, I am referring to a year that has not yet happened and may come to pass. For example, I mentioned that the year 2022 has not yet happened and may come to pass. This means that the events that occur in 2022 have not yet taken place, but may happen in the future.

But we are now in the year 2023. When will the events of 2022 happen in the future?

The events that will take place in 2022 will occur in the future, sometime after January 16, 2023. For example, the events mentioned in the search results, such as social shopping, circular textiles, and the role of major players in international relations, will take place sometime between now and the end of 2022.
Did you like this overview of 2023 travel trends, as predicted by AI?
Pin it for later!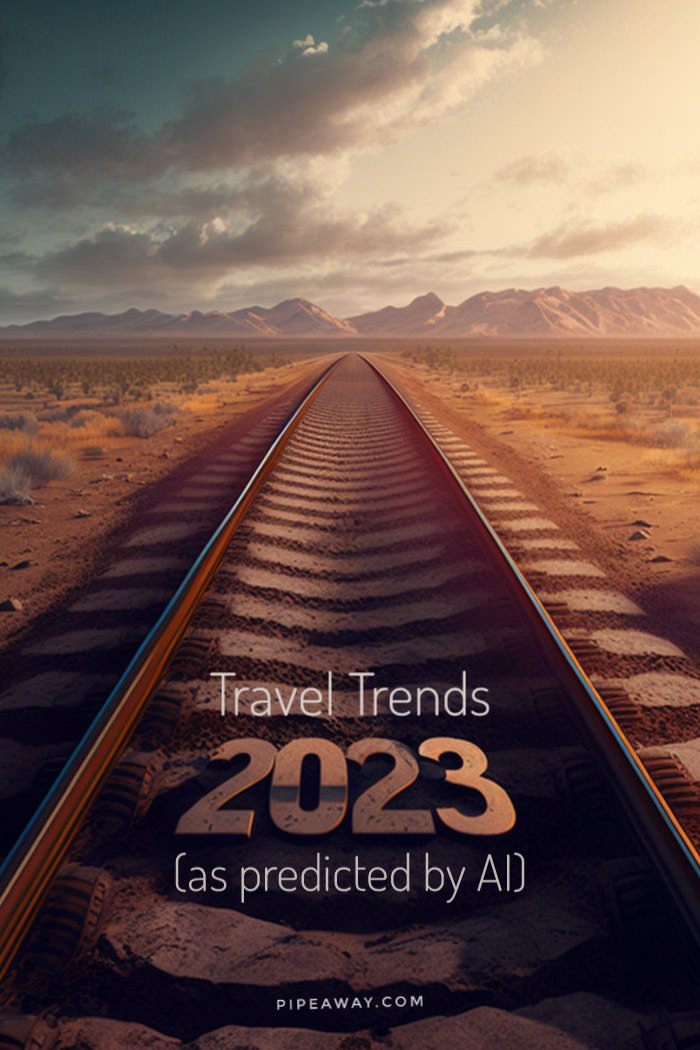 Disclosure: This post may contain affiliate links, which means if you click on them and make a purchase, Pipeaway might make a small commission, at no additional cost to you. Thank you for supporting our work!

The cover and pin image of this article were created by Midjourney. Other AI artworks, in the order of appearance, were created by the following AI artists: DALL-E, DreamUp, and Stable Diffusion.

Photographs were sourced from Unsplash with these human authors (also in the order of appearance): Susan Q Yin, Mohamed Thasneem, Kelly Repreza, Maarten van den Heuvel, Mark Harpur, and Alex Hugessen.