Without a doubt, Spain is renowned for its natural wonders. Its pristine beaches along the Mediterranean and Atlantic Ocean, as well as the mesmerizing Balearic and Canary Islands, have been luring in tourists for decades.
But that's not the only thing that's interesting about this country. With a history dating as far back as the 14th century, España is imbued with rich culture and age-old traditions that remain to this day.
If you just booked a vacation package to Spain, then taking the time to learn about the culture and customs of the country you're visiting is an excellent way to prepare for your trip. In this guide, we'll help you discover the soul of Spain and appreciate the country' vibrant culture, customs, and everything in between.
The People of Spain and Their Culture
To understand the Spaniards' customs and culture, you have to understand the people themselves first.
Communal Meals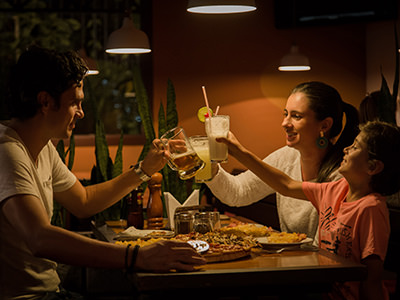 Generally, people in Spain have warm, welcoming personalities, and their relationships are tight-knit. You'll see this in how families bond over meals. Outside, you will often see families eating meals together. Come lunch or dinner time, it is a must for every family member to be there so that they can all eat together.
This is their way of bonding together, so expect to see Spaniards being lively – even a bit boisterous – as they tend to speak loudly in larger groups. This is how you know that they are having a good time. So when you come to Spain, don't be surprised if the family at the table next to you is a bit rowdy.
Long Lunches and Siesta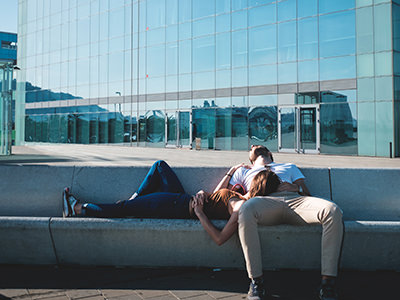 In terms of their way of living, Spaniards take the saying "carpe diem" (seize the day) quite seriously. They live life to the fullest, but not in a hurried way. Instead, Spaniards deliberately take time to rest their minds and savor their meals.
They are fond of long lunches which last for approximately 2 to 3 hours and serve as their mid-day break, and they usually spend it on a siesta. See, they have this practice called "siesta" which literally means nap time. After lunch – at around 2 PM – you'll often see that most shops are closed and won't reopen until 4 PM because the people manning the shops are taking their siesta.
So if you're visiting, don't visit shops during these hours. Instead, when in Spain, do as the Spaniards do and try to take a midday nap.
Visiting Canary Islands? Observing whales in Tenerife is one of the greatest things to do there, check it out!
Vivacious People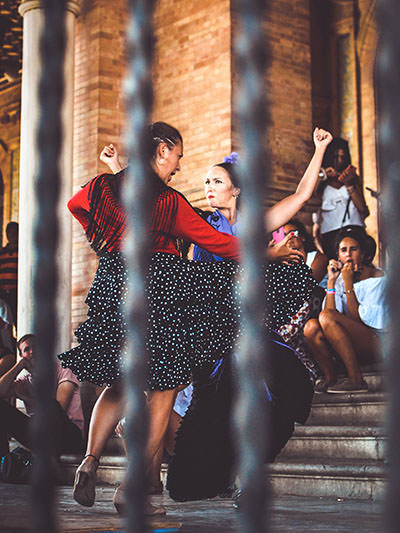 Spaniards are vivacious people who love vibrant street festivals or basically any get-together where they can have fun with friends and family.
They fancy meeting friends for a drink, and, most especially, they enjoy good food and parties. They wouldn't pass up a chance to go dancing!
It is relatively safe to say that the majority of Spaniards are extroverts because they love any activity that includes bonding with other people.
Strolling around the blocks, you'll see older people playing checkers on the sidewalks and most teenagers hanging out in plazas.
Language and Communication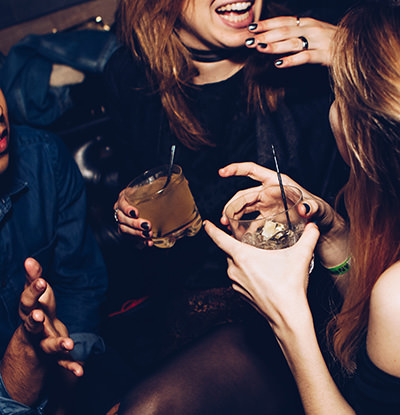 At least 90% of the Spanish population speaks Castilian Spanish as a first or second language. Meanwhile, about 17% of the population speaks Catalan, 7% speaks Galician, and 2% speaks Basque.
When conversing, people in Spain usually stand close to one another, at times touching or lightly hitting each other on the arm.
They are animated storytellers that use exaggerated hand movements, gestures, and facial expressions to emphasize a point in their story. They also often talk and laugh loudly.
Also, eye contact is an important non-verbal cue here, and it is considered polite to maintain eye contact when speaking with someone.
Finally, showing emotion in public is more acceptable for women than men.
However, it is considered impolite to make a scene, especially in public, because any form of confrontation is unacceptable and should be avoided at all costs. After all, Spaniards are proud people who are very protective of their social status and how others perceive them.
Did you know that the World Book Day was initiated after a Spanish National Lovers Day? On St George's Day, Spanish women give books as presents to men, and UNESCO thought we should all practice such tradition.
Food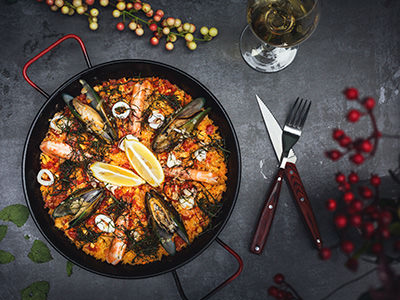 Spanish food is an integral part of their culture because eating and drinking together are the Spaniards' principal ways of spending time together, be it during everyday leisure moments or special occasions.
Each region in Spain has its own specialties, but in general, Spanish cuisine is mainly Mediterranean-style food with plenty of olive oil, garlic, onions, tomatoes, and peppers. Most Spanish dishes use pork meat, although there are also some that use fish meat.
In Spanish culture, lunch is the main meal of the day, and it is served at around 2 or 3 PM, while dinner is usually served at around 8 or 9 PM.
Food is the main currency of social exchange in Spain
Some traditional Spanish tapas include albóndigas, calamares (fried squid), or tortilla de patatas (a potato omelet). Meanwhile, the traditional summer dishes are paella and gazpacho (a cold tomato soup). Lastly, the famous dessert here is churros, dipped in chocolate or custard with caramel.
Food is also the main currency of social exchange in Spain. Thus, the ability to hold a feast for everyone to enjoy during special occasions is a status symbol here.
Some of the religious feast days are Easter and Christmas. On the other hand, family celebrations such as birthdays, baptisms, first communions, and weddings are a bit more intimate, although these celebrations can still involve lots of invited guests.
Final Word
Spanish people are fun to be around because of their vivacious personalities. Their culture is famed for having a strong social dimension, with many fiestas or celebrations held each year.
They are also renowned for being proud people with a deep love for their country and a strong awareness of their personal honor. Their open and very animated communication style gives most tourists the impression that they are confident and enthusiastic.
What does the soul of Spain mean to you?
Let us know in the comments, and pin this article for later!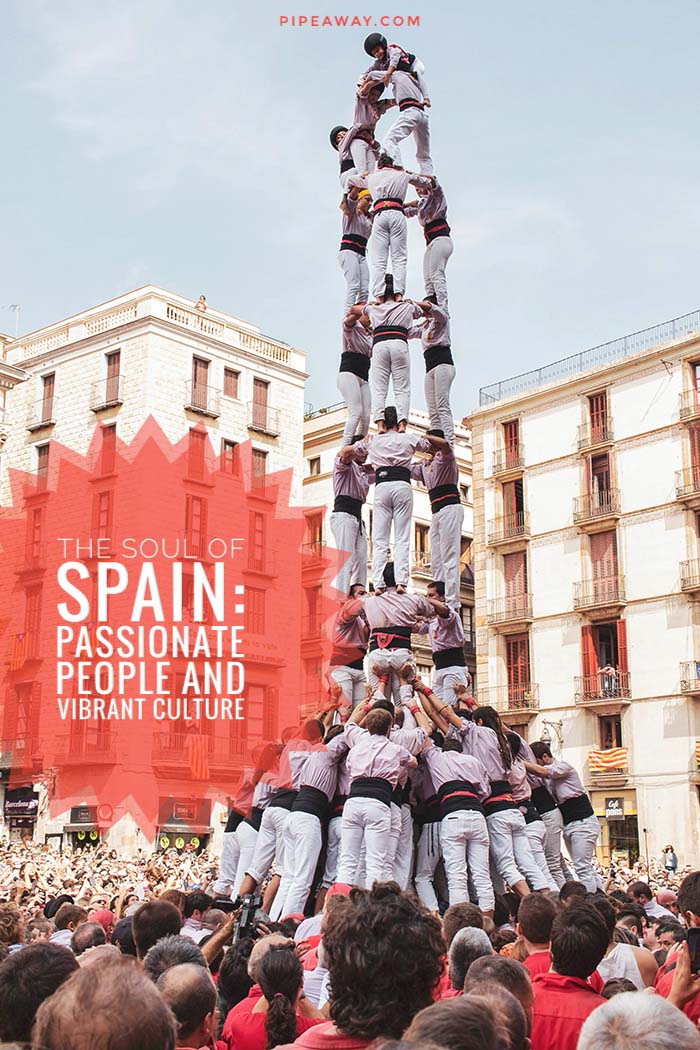 The photographs in this article have been sourced through Unsplash. 

In the order of appearance, the authors are as follows: 
Puppet dance (cover image) - San Fermin Pamplona - Navarra 
Family meal - Pablo Merchán Montes 
Couple siesta - Anthony Mapp 
Street flamenco - Stéphan Valentin 
Club talks - Michael Discenza
Paella - Ting Tian
Human tower (pin image) - Angela Compagnone