If we were to judge by the latest Italian tourism campaign Open to Meraviglia, which included scenes shot in a Slovenian winery, one could mistakenly conclude that Italian vineyards and wineries are not picture-worthy. In a country of 200 thousand wineries, that is certainly not the case.
For oenophiles traveling to Italy, the abundance of vineyards available might seem as daunting as it does exciting. But a few stand out as especially worth considering. Let's take a look at some of the more notable estates, and what they have to offer to wine-drinkers on vacation.
Italian vineyards and wineries – top 3
Antinori nel Chianti Classico
If you're planning to embark on a wine-tasting experience as part of a Europe tour, then Antinori nel Chianti Classico is certainly going to be a part of your visit. Located between the cities of Florence and Siena this famous Tuscan wine region is known for producing high-quality wines and is characterized by its rolling hills and beautifully picturesque vineyards.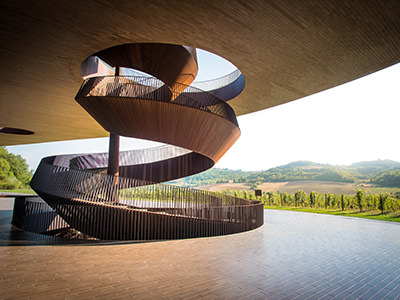 It is here that you'll also find the amazing Villa Antinori, and its famous wine, named in 1928 after the villa itself. The estate has been run by the Antinori family since 1546, which, when you consider the amount of history that we've seen since then, is fairly mind-boggling. 
Throughout the centuries, the Antinori family has stayed true to their hereditary land whilst implementing modern winemaking techniques to honor their respected ancestry. While the surrounding continent might have gone through a tumultuous change, the quality of Tuscan wine remains constant.
Fratelli Serio and Battista Borgogno
Founder and Cavalier Franceso Borgogno committed to producing and selling his own wine in the mid-19th century in the small village of Barolo. Two generations later, grandchildren Battista and Serio Borogono would nurture the art of winemaking and create one of the most celebrated and famed wines of the Piedmont region.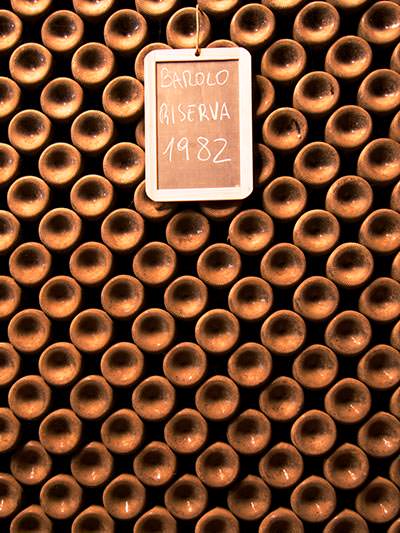 Today, the winery of Fratelli Serio and Battista Borgogno is considered highly respected among the wine producers within the region of Barolo, just south of Turin, and has gained prestigious recognition for their preservation of traditional winemaking techniques that celebrate local produce and the love of their land. Their famed Barolo red wine made from the Nebbiolo grape variety is popular amongst locals and tourists alike, reflecting the charm of the surrounding environment characterized by complex aromas of earthiness, red fruits, and bold tannins.
Borgogno wines are typically characterized by their structure, elegance, and longevity. Remaining obedient to traditional methods, these wines pride themselves on extended maceration periods, using large oak barrels to age wines that achieve their reputable balance and complexity.  
Wine-tasting experiences in the area are known to showcase three of their Barolo wines whilst discovering the characteristics of the grapes from Borgogno vineyards located precisely within the heart of Cannubi. The tours here are particularly impressive, offering a chance to learn about the estates' amazing histories whilst uncovering the techniques that underpin the cellars and the vineyards.
Marchesi di Barolo
Continuing with the theme of Barolo wines, Marchesi di Barolo is another esteemed winery within the region of Piedmont. 
In 1807, the nobleman Marquis Carlo Falletti recognized the potential of the Nebbiolo grape paired with the unique terroir of Barolo. The winery remained in the hands of Falleti's family before being acquired by the Abbona family in the early 20th century.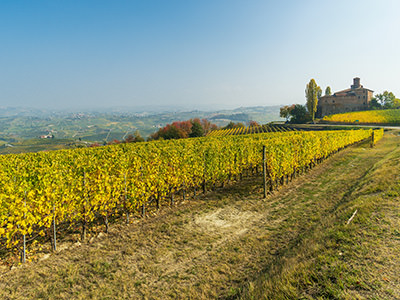 Marchesi di Barolo is known to own and manage several of the vineyards across the Barolo region, including Cannubi, Sarmassa, and Coste di Rose – it's no wonder it's known colloquially as 'The King of Wines'! The winery itself benefits from the terroir's diverse soils and microclimates of the vineyards, all of which contribute to the nuanced flavors and characteristics attributed to their wines.
To this day, the cellars of Marchesi di Barolo have been storing wine for six generations – and centuries before that. The modern estate is currently overseen by Ernesto and Anna Abbona, along with their children Valentina and Davide. The estate prides itself on keeping grape varieties separately – meaning that there's something interesting and unique about every vintage. This provides you with the perfect excuse to sample several of them!
Italian vineyards and wineries – conclusion
As you might gather, it's difficult to get a full taste of Italian wine during a single trip. After all, this is a country with plenty of winemaking history behind it, and the conditions that prevail in one part of the country might not extend to another. Tuscan and Sicilian reds, for example, are vastly different – and so too are the estates that produce them.
In other words, it's often a good idea to break your Italian vacation into multiple segments. That way, you'll have time to really appreciate your surroundings before you have to pack up and move on to the next vineyard. On the other hand, if you prefer a whirlwind tour, this might be exactly what you want to happen!
Are you planning a research trip to Italian vineyards and wineries?
Pin this article for later!
In the order of appearance, the authors of the photographs in this article are as follows: 
Tuscany vineyard (cover image) - Johny Goerend,Unsplash  
Antinori nel Chianti Classico - Ivan Franco Bottoni, Unsplash 
Borgogno cellar - msr, licensed under CC BY-NC-SA 2.0
Marchesi di Barolo - Sebastian, Unsplash
Chianti wine bottle (pin image) - Wolfgang Hasselmann, Unsplash