Valentine's Day is around the corner. Every February, it is the same pressure. First, you have to have a partner. Then you have to think of gifts for that person. Valentine's Day and capitalism married in a way that only Christmas could top. Can we skip Valentine's Day, the infamous February 14, and find some alternative holidays of love?
The truth is that Valentine's Day is a commercial holiday. What started as a symbolic lovers' day transformed into a feeding platform for the whole industry of special Valentine's products. Therefore, it does not surprise that some Islamic countries, radically opposing the consumerism of the West, decided to outlaw the Valentine's Day celebration.
Who's the lucky winner of the most Valentine's cards? No, not modern-day Casanovas. The correct answer is teachers!
On the other side, being single on Valentine's Day adds to the burden of self-isolation: social exclusion. Does the pressure of Feb 14 really stigmatize singlehood, and at the same time celebrate anyone we are willing to spend money on?
The holiday of romantic love actually does come with a sense of guilt. Experts now claim that we can celebrate Valentine's Day even with friends or family. And who's the lucky winner of the most Valentine's cards? No, not modern-day Casanovas. The correct answer is teachers!
To take the pressure off of Valentine's Day, Americans even launched National Couple's Day, half a year apart, on August 18. Its main idea is to celebrate the uniqueness of love in all its forms.
The conclusion of many Valentine's Day articles is that one should celebrate love every day of the year. And the good news is that there actually ARE alternative days and ways to celebrate love. Read on, and you will find out that you can replace "Happy Valentine's Day" with many other holidays-of-love greetings!
If you already know everything about Valentine's Day, scroll down to alternative love holidays! Otherwise, basics first!
Why is Valentine's Day celebrated on February 14?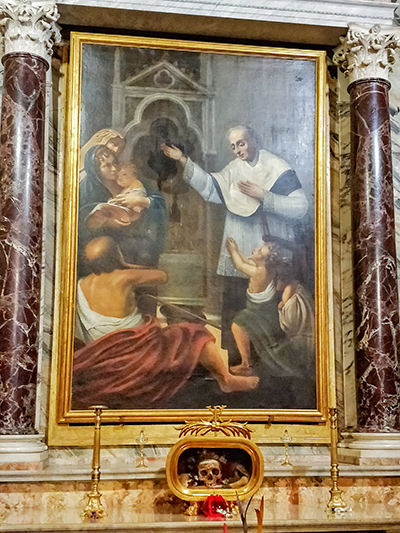 What happened to St. Valentine is not always a proof-supported mystery.
Catholic Church has recognized several martyrs named Valentinus as saints, but the glory of two survived to this day.
Some scholars claim that Saint Valentine, the priest in Rome, and Saint Valentine, the bishop of Terni, were the same person. Their legends of performing miracles actually intertwine.
Romans executed the first one on February 14th, 269 AD. They supposedly beheaded the latter one on the same date four years later.
Whoever we speak of, it seems Saint Valentine's biggest sin was that, in the times of persecution of Christians, he didn't want to convert to Roman paganism.
Allegedly, he became a friend of his jailor's blind daughter Julia and miraculously restored her sight. In a romanticized version of the story, the priest fell in love with Julia (was he a saint?). There is even a claim that he sent her a letter signed "From Your Valentine". Interestingly, this legend appeared 15 centuries later, after Valentine's cards became a thing.
There is also a narrative that wanted to explain the "lovebirds" expression. Allegedly, Saint Valentine could make pigeons fly around young couples which would then entice them to fall in love. "Lovebirds" term more probably came about in the Middle Ages. The members of the French and English courts believed that February 14 is the beginning of the birds' mating season.
Another romantic moment in Valentine's biography is when he performed the forbidden Christian weddings for soldiers. But the evidence does not support this claim.
It was the emperor Claudius II Gothicus who ordered the beheading of the priest. Saint Valentine's skull is kept in Rome, in the Basilica of Santa Maria in Cosmedin.
Holidays of love originate in – Sex Hunger Games?
Like with many other holidays, Valentine's Day history is where facts and legends blur into one.
This day celebrates the Christian martyr, St Valentine, with an image of a winged Roman god of love, the naked cherub-archer Cupid aiming at our fragile hearts. It is a construction comparable to Santa Claus on Christmas.
Valentine's Day is a product of centuries of powerful influences that shaped history. As those influences rely on authorities out of this world, we should take these 'facts' with caution.
Valentine's Day predecessor, Lupercalia, supposedly included sacrificing animals, winning partners over the lottery, and running naked through the town
Following up on the Christian tradition of eradicating pagan customs, there is a theory that St Valentine's Day replaced the Roman festival Lupercalia which was also due in mid-February.
Firstly, they celebrated the arrival of spring by honoring the nature and fertility god Faunus. They also honored the legendary she-wolf (lupus is Latin for wolf) that nursed Romulus and Remus, the twin brothers from the myth of the foundation of Rome.
Lupercalia supposedly included an unusual set of rites. Ancient Romans were sacrificing goats and dogs and had naked strikes through the town while slapping women with animal skin.
Some even claim there was a matchmaking lottery. Men and women supposedly coupled together by drawing their names from the jar. It was an antic version of "Sex Hunger Games".
When did Valentine's Day start being celebrated on February 14?
Valentine's Day started in 496 AD. Pope Gelasius I was the one who declared February 14 as a day in the honor of the martyr.
However, Valentine's Day or the Feast of Saint Valentine became known as the celebration of love only in the second millennium.
Eastern Orthodox Church honors Saint Valentine of Rome on July 6, and Valentine of Interamna (or Terni) on July 30.
February 14th is also the birthday of George Ferris, the inventor of the Ferris wheel! Learn how these observation wheels transformed from funfair attractions to symbols of the most advanced cities!
14 alternative holidays of love
These countries have different names for their love-related holidays, but they are perfectly legitimate alternatives to Valentine's Day as we know it. What are your favorites among the most romantic national days?
1. St Dwynwen's Day in Wales, UK – January 25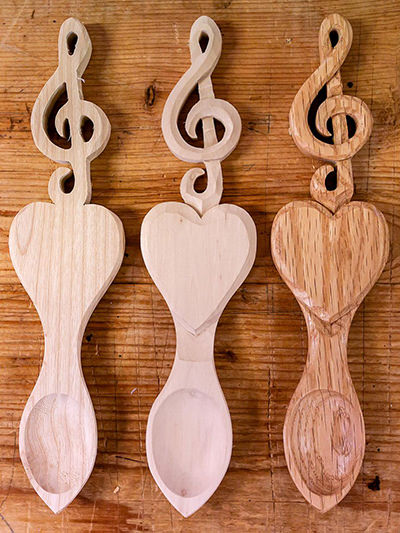 Wales celebrates St Dwynwen's Day (or Dydd Santes Dwynwen in Welsh) on January 25. It honors Dwynwen, the Welsh patron saint of lovers.
Dwynwen was a 5th-century princess, the prettiest of 24 daughters of the legendary king Brychan Brycheiniog. She fell in love with prince Maelon Dafodril, but her father already arranged the marriage with someone else.
Dwynwen ran to the woods in distress and prayed for God's help. An angel appeared and gave her a potion that would make her forget her love for Maleon. But it also turned her lover into a block of ice.
God then granted Dwynwen three wishes. Her first request was to thaw Maelon (the potion's function of forgetting lovers obviously didn't work well). Then she asked God to help all true lovers. Finally, she had a personal wish of never entering the matrimony.
In return for fulfilling her wishes, Dwynwen became a nun. She dedicated the rest of her life to God in a convent on Llanddwyn Island.
There is her well there still today, and fish predict if the couples' relationship will succeed.
In a grimmer version of their tragic love story, Maelon raped and tried to kill Dwynwen. She obviously forgave him with her three wishes.
Just like on Valentine's Day, lovers exchange cards and gifts on St Dwynwen's Day. The most popular gift on this holiday is a hand-carved love spoon. It follows the tradition of Welsh sailors who carved wooden spoons at sea, believing they would bring them back to their loved ones at home.
Do you want to carve your own romantic lovespoon? Here's a comprehensive guide to this traditional craft, suitable for carvers of any level!
2. St George's Day in Catalonia, Spain – April 23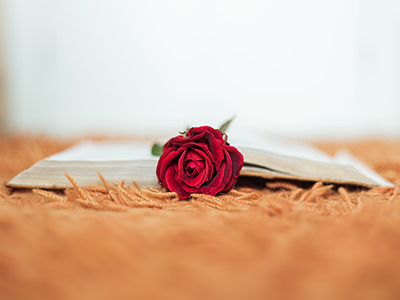 St George's Day (or La Diada de Sant Jordi in Catalan) on April 23 is a Spanish holiday of love particularly popular in Catalonia, the Balearic Islands, and parts of Valencia. It celebrates Saint George who died on that day in 303 AD.
The legend speaks of a dragon that was terrorizing the region of Tarragona. To prevent the attacks, villagers were sacrificing two lambs a day but soon had to move on to human offerings.
One day, the lottery determined that the dragon should get the princess for lunch, but she was saved by the bell. A brave knight named Jordi (George) appeared and stabbed the dragon with his sword. From the dragon's blood, a red rose rose up, and the knight gave it to the princess.
According to St George's Day custom, men give roses to women. Women give books to men, especially those of Miguel de Cervantes and William Shakespeare. Both of these writers died on 23 April 1616.
St George's Day is therefore also known by the name El Dia de la Rosa (The Day of the Rose) and El Dia del Llibre (The Day of the Book). UNESCO adopted the Spanish tradition of exchanging books and in 1995 proclaimed the date a World Book Day.
Half of all books sold in Catalonia in the course of a year happen on April 23.
To learn more about Spanish customs and people, discover the soul of Spain. If you're just into roses and other flowers, you will find a myriad of nice surprises in the Botanical Garden in Tenerife.
3. May Day in Germany, Czechia and France – May 1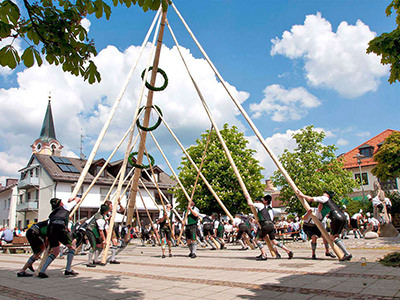 While most of the world celebrates the 1st of May as International Workers' Day or Labor Day, May Day in countries such as Germany or the Czech Republic is an occasion to declare one's love.
This event is a part of the celebration of the arrival of spring, the Walpurgis Night. It commemorates the canonization of Saint Walpurga, the protector against witchcraft. That is why people prepare huge bonfires.
The night before, men secretly deliver a maypole, a tree covered in colorful ribbons, to their loved one's house. Women form hearts out of roses or rice and place them at the window or in front of the doormat of their lover's house. In leap years, women are in charge of the maypole.
Additionally, the newer tradition requires Czech couples to kiss under a blooming cherry, apple or birch tree on May 1st.
France has its own love tradition on May Day, inspired by the actions of King Charles IX. He was gifting ladies of his court with lily of the valley flowers every year on this day.
In modern times, the sale of these flowers is tax-free on May Day, and the French buy them a lot.
4. St Hyacinth's Day in Crete, Greece – July 3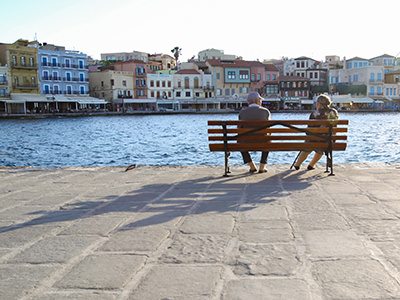 St Hyacinth (locally known as Agios Yakinthos) is a patron saint of love, youth, and loving couples in Crete, Greece. The Orthodox answer to St Valentine is celebrated on July 3.
The saint was born in Cappadocia in 98 AD and served as a chamberlain for Trajan. When the Roman emperor found out that Hyacinth is worshipping Jesus Christ, he imprisoned him, with nothing to eat besides the meat offered to Roman idols. Knowing that eating such food would mean renouncing Christianity, the 20-year-old martyr starved to death.
Even if his young life does not speak much about romantic love, his divine love for Christ was enough to testify that no sacrifice for love is in vain. Greeks on Crete worship dedicated love in his memory.
If you want to have romantic holidays in Greece, discover the Santorini sunset! Alternatively, surprise your lover with these amazing nude beaches in Greece!
5. Dragobete in Romania – February 24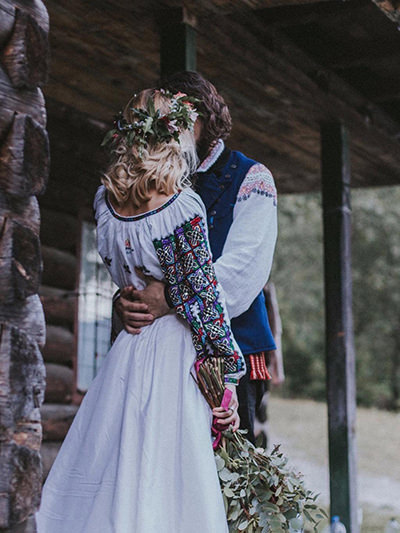 Romania observes the romantic national day of Dragobete on February 24. The country revived its own traditional celebration of love after some proud institutions anathematized Valentine's Day as a celebration of kitsch and superficiality.
Speaking of kitsch, one institution in Bucharest knows all about it – the Romanian Kitsch Museum.
In Romanian mythology, Dragobete or Dragomir was the son of the god of the mountains and Baba Dochia, the beautiful daughter of the last Dacian king Dacebalus.
Dragobete had four fairy godmothers (Spring, Summer, Autumn, Winter) who gave him gifts that made him irresistible to women. He would be traveling across Romania, seducing every unmarried lady he'd meet. The young and handsome Romanian god became the symbol of love and cheerfulness.
According to the legend, Dragobete appears in the dreams of boys the night before this holiday, mentoring them on the skills of a great lover.
Girls need to eat salty bread baked by the eldest woman in the household. They should also place some basil under the pillow, and they will dream of their future husband.
In the morning, the boys would go into the forest and pick up the first spring flowers for the girls of their choice. On return to the village, boys would have to chase girls they fell in love with. If they managed to catch them (or if girls let themselves be caught), they would get flowers and a public kiss, sealing their love in such a way.
Dragobete strongly connects with the arrival of spring, when bears wake up from hibernation and birds start mating and making their nests. It's an observance of fertility and the rebirth of nature.
If Romanian legends raised your interest in the country's folklore, read more about the Transylvania vampires.
6. St Gregory's Day in Slovenia – March 12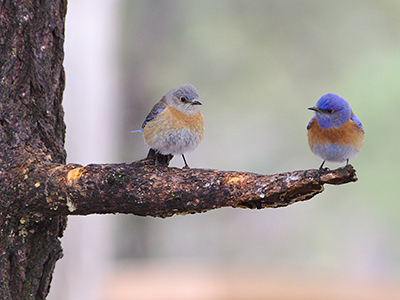 Slovenia, the only country that has 'love' in its name, celebrates the romance on St Gregory's Day (or Gregorjevo), on March 12.
It is believed that the birds that found their partners on St Valentine's Day get married on St Gregory's Day.
If a single girl looked up at the sky, the first bird she saw would reveal her destiny: the type of husband she would end up marrying.
In the old times, children would dress up as members of a wedding procession. The bride, groom, and the rest of the nuptial gang would go from house to house, collecting eggs and money.
The day is named after Pope Gregory I the Great. He lived in the 6th century and was known for his writing talents. His Gregorian chant was one of his most recognized works. Today, he is perceived as a messenger of spring, light, and sun.
If you want to honor the Slavic mythology during your Slovenian visit too, had to Lake Bled and visit the church on the island. Supposedly, it stands in the place of a former temple of Živa, the Slavic goddess of love. If you ring the bell there, your wish might come true.
7. Dia dos Namorados in Brazil – June 12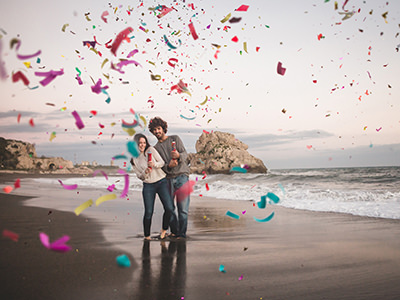 Overshadowing Valentine's Day with its famous Carnival, Brazil celebrates the romance on June 12 instead. Dia dos Namorados, literally Lovers' Day, falls just a day before St Anthony's Day, the feast of the patron saint of couples.
Saint Anthony or Anthony of Padua was a Portuguese friar known for his reconciliation of young couples and marital blessings.
On this love holiday, single Brazilian women perform old rituals called simpatia, giving promises to the marriage saint until he directs them to their future husband.
Those who already profited from this spiritual matchmaking celebrate Dia dos Namorados the same way as Valentine's Day. Partners exchange love letters, chocolates, flowers, and other gifts. Streets get decorated, and parades and carnivals take over.
Dia dos Namorados started as an advertising stunt in 1948, which hoped to increase sales in June, and it did. Brazilians spend a lot on gifts on this day, ranking its commercial success just after Christmas and Mother's Day.
8. Dia del Amor y la Amistad in Colombia – third Saturday in September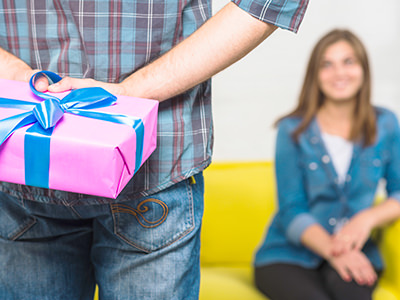 Carefully named Dia del Amor y la Amistad (Day of Love and Friendship), so it wouldn't exclude people without partners, this holiday is celebrated as Valentine's Day of Colombia. The date is always the third Saturday in September. The upcoming dates are 16 September 2023, 21 September 2024, and 20 September 2025.
The merchants were the ones who initiated moving the lovers' day to September in 1969, as the month didn't have other holidays. And today, it generates a strong spirit of consumerism that includes flowers, chocolates, dinners, and pretty much expected Valentine's repertoire.
One of the more peculiar traditions of this holiday is showering each other with presents through the game of Amigo Secreto, the Colombian version of Secret Santa. A group of friends or colleagues play it in the way that everyone gets a designated partner to buy gifts for in secrecy. For days or weeks, the gifts are exchanged, and the identity of a secret friend is revealed only on the last day.
9. Tu B'Av in Israel – 15th day of Av in the Jewish calendar (July or August)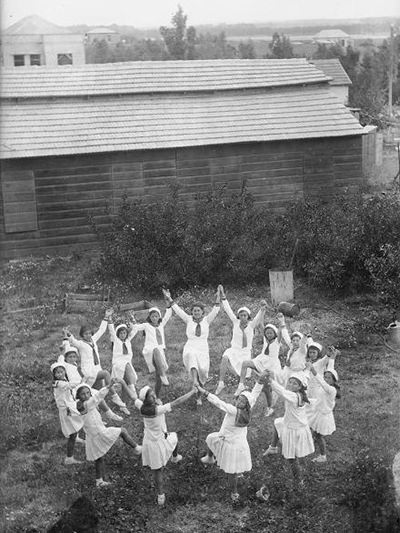 Israel celebrates its holiday of love on the 15th day of the month of Av in the Hebrew calendar (corresponding to July or August in the Gregorian calendar). Tu B'Av starts on the night of the full moon. The upcoming dates are 1 August 2023, 18 August 2024, and 8 August 2025.
Arriving several days after Tisha B'Av, the saddest day of the Jewish year that marks the destruction of temples in Jerusalem and other tragedies, Tu B'Av is the happiest day of the year.
Historically, it was celebrated as a joyous day at the beginning of the grape harvest. The unmarried girls of ancient Judea would dress up in white gowns and head to the vineyards to dance. The young men would pick girls of their choice and get married in a group ritual.
In modern times, the Jewish holiday of love is popular for organizing a wedding, engagement ceremony, and renewal of vows. Israelis give each other cards and flowers, and music and dance festivals are a common occurrence.
10. Mallasung Manu in Pulau Cinta, Indonesia – March or April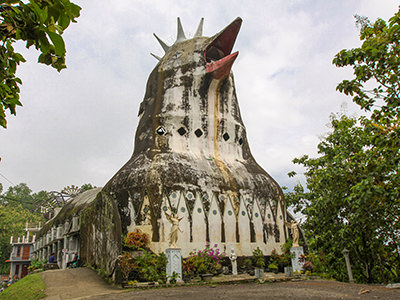 In the south of Kalimantan/Borneo, the indigenous Mandar tribe engages in Mallasung Manu, a very peculiar way of celebrating love. This unique event takes place around March or April.
The traditional ritual is practiced on Pulau Cinta, a small island shaped like a heart,  three kilometers from Pulau Laut in Kotabaru province.
Young people of the Mandar ethnic group arrive at the island by boat, carrying pairs of chickens. Hen and cock are bound together at their feet with an ornate handkerchief.
Youngsters will throw the chicken in the air from the large rock while closing their eyes and making a wish to God to find them a mate.
They will then tie the raffia palm ribbon or the rope chicken were bound with on the trees of Pulau Cinta. This symbolizes the eternal love that only death can do apart.
Those who find their mates will return to the chicken-release site on Love Island after they marry, to retrieve the ribbon from the tree as proof of the fulfillment of the wish.
For another Indonesian story connecting love and poultry, visit the Chicken Church. If the idea of heart-shaped islands got your attention, head to Croatia, as you can find five island hearts in the Adriatic Sea!
11. Qixi – Chinese Valentine's Day – 7th day of the 7th month in the Chinese calendar (August)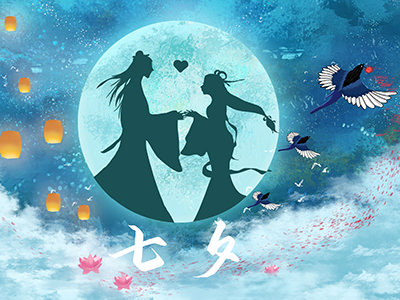 China celebrates Qixi (Seventh Evening Festival or Double Seventh Festival) on the 7th day of the 7th month of the Chinese lunar calendar. The upcoming dates are 22 August 2023, 10 August 2024, and 29 August 2025.
Chinese Valentine's Day celebrates the meeting of the cowherd Niulang and the weaving maid Zhinu. Their love was forbidden and they were banished to opposite sides of the silver river. But on the day of Qixi, once a year, a flock of magpies would form a bridge and reunite the lovers.
This folk tale is based on observing the celestial phenomena, where Niulang represents the star of Altair, Zhinu acts as the star of Vega, and the river is – the Milky Way.
If girls would pray to these stars for a good marriage, they would grant their wishes. In some places, people would build bridges out of incense sticks and flowers before burning them at night, as another ritual that should bring happiness.
Qixi is celebrated since the Han dynasty (206 BC-220 AD) and is a part of the Chinese National Intangible Cultural Heritage.
Today, this holiday of love is another opportunity to shower a partner with flowers, chocolates, and other gifts.
12. Chap Goh Mei in Penang, Malaysia – 15th day of Chinese New Year (February)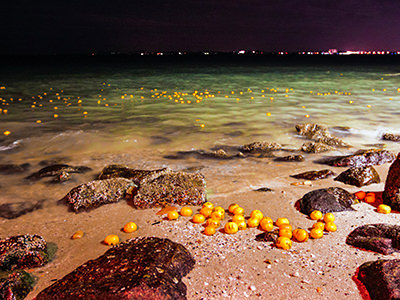 The Hokkien Chinese community on the island of Penang, Malaysia, observes the love holiday called Chap Goh Mei. As suggested by its literal translation, it happens on the 15th night of the Chinese New Year, and typically falls in February. The upcoming dates are 5 February 2023, 24 February 2024, and 12 February 2025.
According to the legend, Chinese women were not allowed to roam freely in the streets. But on the 15th day of the Lunar New Year, they had permission to visit temples, dressed in their Sunday best in order to attract the suitors.
On Chap Goh Mei, young unmarried girls write their names and contact numbers on mandarin oranges, and then throw them in the sea, river, or lake, hoping their future significant other would find them.
If you want to know more about this extraordinary ritual that started in George Town in the 19th century, long before the blind dates of our times, read my detailed report on Chap Goh Mei.
13. White Day in Japan – March 14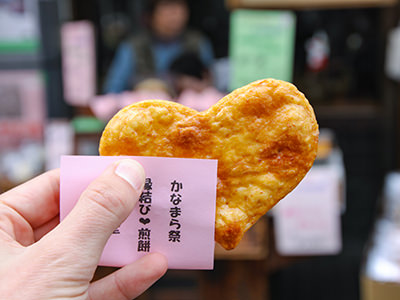 White Day (Howaito De) is a day of love reciprocation in Japan and they celebrate it on March 14 every year.
This holiday started as a direct answer to Valentine's Day. Due to some "lost in translation" error in one of Valentine's successful initial campaigns in the 1930s, the habit of giving presents evolved as a female duty.
On February 14, women traditionally need to give chocolates to men. Colleagues get giri-choco (obligation chocolate), unpopular colleagues get cheap cho-gir
i-choko (ultra-obligatory chocolate), while the special someone gets honmei-choco (true love chocolate). The social pressure is so high that Japanese chocolate companies make half of their annual sales during these days!
After reading a letter from a woman that had enough of this unfair one-sided ritual, Ishimura Manseido, the small confectionery shop in Fukuoka, invented a response. In 1978, they successfully launched Marshmallow Day (Mashumaro De), urging men that on March 14 they should respond to Valentine's Day by giving presents to women. To broaden it to more than just giving marshmallows, the day got a new name soon – White Day.
If they want to show appreciation, men should return the favor by tripling the value of what they received a month earlier. White chocolate, white gold, white clothes… Anything, as long as it's not low-quality, is acceptable.
South Korea, Vietnam and parts of China adopted the Japanese tradition of the White Day. Taiwan also celebrates it, but the other way around: men give gifts to women on Valentine's Day, and women return the favor on White Day.
In April, Japan celebrates another unusual festival. Kanamara Matsuri celebrates sexuality through religion. 
14. Every 14th day of the month in South Korea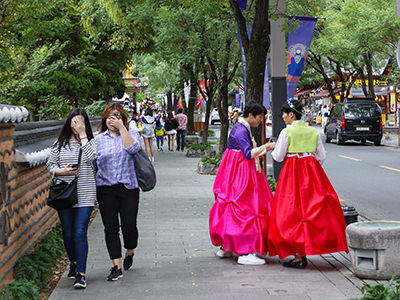 Having a nose for business, South Korea quickly copied the Japanese, and decided to declare the 14th day of every month some kind of a love holiday, plus a couple more! Here's the full list of 14 South Korean holidays of love!
Diary Day / Candle Day – January 14
On this day, Koreans give and receive diaries, daily planners, and similar notebooks, wishing each other a great start to the year. Others exchange decorative candles as gifts.
Valentine's Day – February 14
Women should show their affection by overdosing their partners with chocolates on Valentine's Day.
White Day – March 14
On White Day, men reciprocate by showering women with roses, chocolates, and candies, often in white color.
Black Day – April 14
Those who didn't find the special someone to exchange gifts with in earlier months can mourn over their singlehood on Black Day. Uncoupled friends dress up in black and meet to eat jajangmyeon, a Korean noodle dish with thick black bean sauce. Finishing this comfort food meal with a cup of black coffee is an approved idea.
If you ask my advice, sweeten your sorrows with some Korean desserts!
Rose Day / Yellow Day – May 14
While couples exchange roses, singles wear yellow shirts and get together to eat yellow curry.
Kiss Day – June 14
On Kiss Day, Koreans celebrate love by smooching. It is a good excuse to approach your crush and start the relationship with a kiss. Companies selling lipsticks and breath mints profit the most on this day.
Silver Day – July 14
Relationships are getting serious now. Couples should exchange jewelry, and matching silver rings are a hit. It is often an introduction to engagement and meeting the parents of the partner.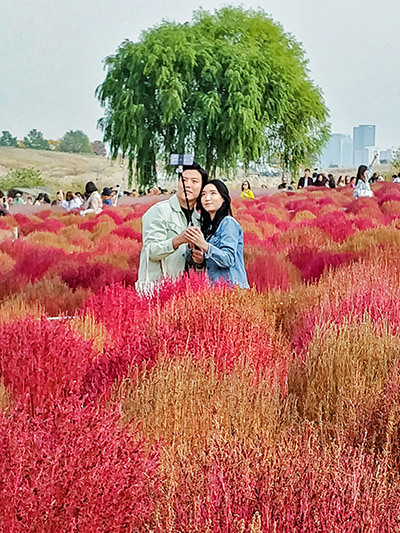 Green Day – August 14
On Green Day, couples engage in romantic nature walks, while singles drown their sorrow in soju, which obviously comes in a green bottle.
August is also the warmest time to visit the infamous Jeju Loveland.
Photo Day / Music Day – September 14
This is a popular day to have fun in portrait studios and gimmick photo booths, as well as in noraebang, the karaoke room.
Confession Day – September 17
This is a pragmatic day to confess your love to someone. It's convenient because if your relationship starts today, the 100-day anniversary will fall on Christmas Day, which is easy to remember and saves some money for the extra gifts. Celebrating a relationship's jubilee days in South Korea is very serious. There are even phone apps reminding you when it's time to celebrate the 200th day, the 300th day, and so on. Forget one, and it could be a reason for the breakup!
Wine Day – October 14
Couples can toast their relationship with wine over dinner, while singles can, well, get drunk.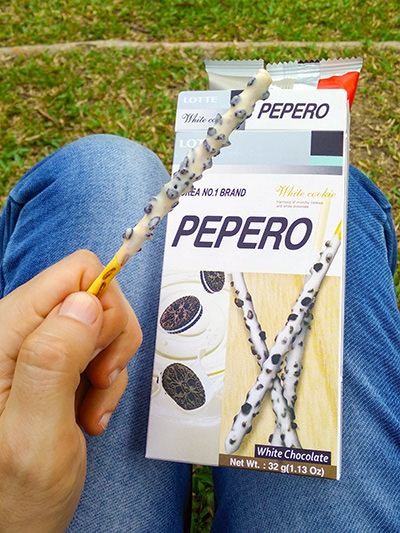 Pepero Day / Garraetteok Day – November 11
This is a truly successful commercial holiday. Thought to have originated in Pepero sticks resembling the digits of the date (11.11.), the day expects you to give away this popular snack of chocolate-covered cookie sticks to your friends and loved ones. Those who want to do something healthier or less commercial, exchange the traditional white glutinous rice cake cylinders – garrae-tteok.
From copyright battles to teasing kiss games, there's much more passion behind the Pepero celebration than you could ever imagine.
Movie Day – November 14
If you don't manage to get your seat reservations in time, as cinemas get packed, watching DVDs at home or in a DVD Bang, Korean DVD room, is an acceptable movie alternative. Some couples focus more on the "bang" part in these rooms though.
Hug Day / Sock Day – December 14
On Hug Day, lovers express their feelings by cuddling and purchasing socks as presents. What else do you need to warm yourself up in December? Well, there could be one more thing – the very special Korean spa.
If you are in the South Korean capital,  find the best Seoul jjimjilbangs here!
Countries with no Valentine's Day
Countries with strong Muslim heritage make up the majority of opposition against Valentine's Day. Most of them tried to push the Christian holiday of love to the less visible edge of society. Some have officially proscribed it.
Saudi Arabia's religious police announced a fatwa against selling red objects and Valentine's Day merchandise in 2008. This developed the black market for roses and wrapping paper. Men who outdared the ban on socializing with unrelated women paid the price of dancing with lashing and imprisonment for decades. Since Crown Prince Mohammed bin Salman came to power in 2017, Riyadh relaxed the measures against the holiday of love. The police stopped confiscating teddy bears and arresting people wearing red, but the ban on celebration was never officially lifted.
Iran banned Valentine's Day as a "decadent Western custom" in 2011. Shops selling red roses, products with red hearts, or even chocolates adorned with a red ribbon risk being shut down for up to 6 months. Unmarried couples are forbidden to mingle together with a threat of prison. But Tehran restaurants still serve them with a lookout on inspector patrols. Dutiful citizens can report the transgressors on an authorized phone number.
Pakistan joined the official anti-Valentine war front in 2017. The High Court in Islamabad banned the public celebration of Valentine's Day and media reports about it because the holiday goes against Muslim tradition and culture. The country saw many riots over Valentine's Day that even took three student lives in 2014.
Other actions against Valentine's Day included seizing condoms from shops in Indonesia, raiding hotels for unmarried couples sharing rooms in Malaysia, universities asking students to sign contracts that they will not celebrate the love holiday in Uzbekistan, and threatening the unmarried celebrators with violence and forced wedding in India.
Holidays of love around the world – conclusion
Valentine's Day has become a synonym for lovers' day. Even if those opposing this tradition could see it as a tool of Christian or Western propaganda, the truth about Valentine's Day is that it came a long way away from the stories of saints and strict religious context. It is simply a day to express love and affection.
Nevertheless, many countries around the world have come up with their own romantic national days, as an answer to Valentine's Day or as a symbol of their own tradition. All of that is totally fine.
As long as it warms the hearts of people around you and your own, it doesn't matter if you say "I love you" by a rose, some lyrics, an e-Valentine card, or just a hug
One can celebrate love on Monday, Tuesday, Wednesday… Any day is the perfect day to celebrate love, and even overdosing on love, as Koreans suggest with the flood of their holidays about love, is something to embrace.
Valentine's hearts and poems are not an enemy of anyone's identity, but it is also understandable if one wants to avoid holidays like Valentine's Day altogether.
February 14 definitely comes with the pressure of the "be my Valentine" message, and standard Valentine's Day activities might be as annoying as Mariah Carey's songs on the radio around Christmas.
You have all the right to create holidays the way you like them and to even oppose the traditions. The last-minute Valentine's Day ideas sometimes turn out to be the best outcome you've never even imagined.
As long as it warms the hearts of people around you and your own, it doesn't matter if you say "I love you" with a rose, some lyrics, an e-Valentine card, or just a hug.
It doesn't matter which day you decide to do it, as long as you do something.
Express your emotions today, as you never know when it might be too late.
Wherever you are and whatever you call it, happy Valentine's Day!
Did you like this article on alternative holidays of love?
Pin it for later!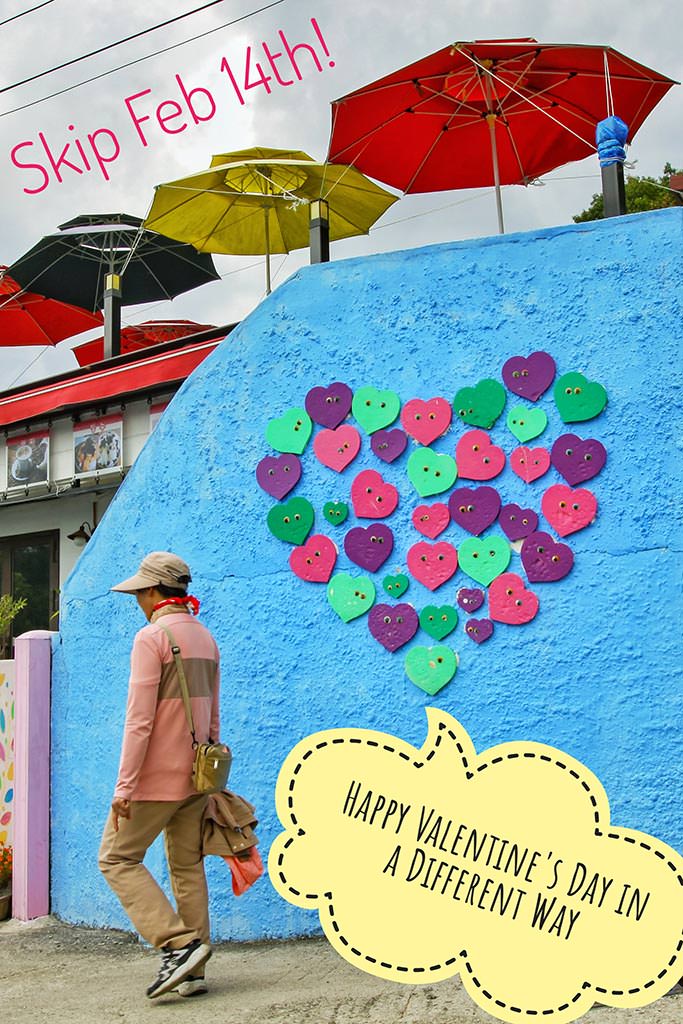 Authors and credits of the photographs in this article are typically mentioned in their title and/or Alt Text description. Among others, this blog post uses images from the following sources:
Flower photo created by wirestock - www.freepik.com
Dragobete photo copyright by nuntatraditionala.ro
Birds Stock photos by Vecteezy
Love photo created by freepik - www.freepik.com
Ribbon photo created by freepik - www.freepik.com
Tu B'Av image with Creative Commons licence 2.5
Cowherd Png vectors by Lovepik.com

This post was originally published on February 5th, 2021, and was updated on February 11th, 2022.