With anything between 44 and 50 countries on the Old Continent (depending on who and how is counting), planning the first European trip can be an overwhelming task. Europe might be the second-smallest of the world's continents, but it's a treasure trove of diverse cultures, historical landmarks, and breathtaking landscapes.
On your first European trip, discover the academic charm of Oxford, the romantic allure of Paris, the ancient wonders of Rome, and the lively spirit of Barcelona!
So, if you are traveling to Europe for the first time, where do you even start? From hiking in Norway's majestic mountains to island-hopping through the Greek archipelago, deciding where to go could bring more than one sweet dilemma. With so much to explore and a dazzling array of choices, how should you plan your maiden voyage to Europe?
If you want to get the first taste of the vibrant cultures that call Europe home, we suggest not spreading yourself too thin. Make the most of your journey by following this enticing European itinerary for first-time visitors, as it will bring you to four exciting countries well-connected by short flights or train rides.
On your first European trip, you'll be able to discover the academic charm of Oxford, the romantic allure of Paris, the ancient wonders of Rome, and the lively spirit of Barcelona! Get ready for an unforgettable adventure across four iconic European destinations!
Oxford, England: Walking in the footsteps of Harry Potter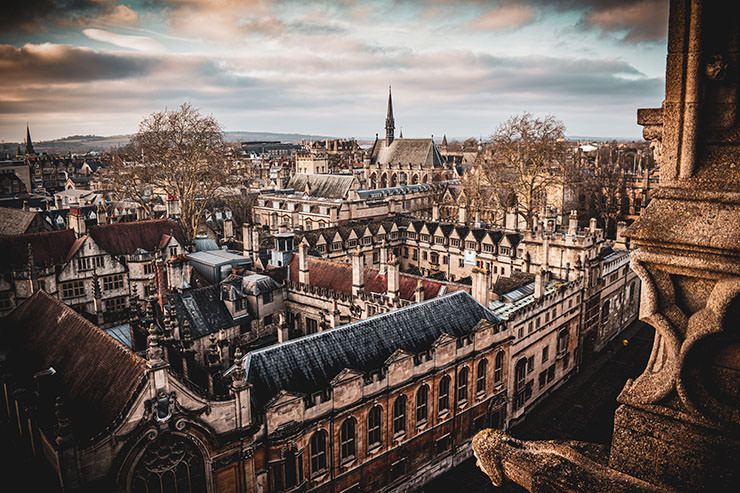 First up on our itinerary is Oxford, England, a city that wears its rich history with pride and elegance. Oxford is famous worldwide as the home of the University of Oxford, one of the oldest and most prestigious universities globally.
But for Harry Potter fans, Oxford is more than just an academic haven; it's a portal into the enchanting world of Hogwarts.
Before you embark on this magical journey, it's essential to determine your Hogwarts House. Take Brainfall's Harry Potter House Quiz and see how much you actually know before visiting the places where they filmed your favorite wizard's boarding school.
Visit iconic Harry Potter filming locations
Oxford University's historic buildings doubled as various locations in the Harry Potter films. A guided tour around these spots can make you feel like you've stepped right into the wizarding world.
The Divinity School: Featured as the Hogwarts Infirmary in the movies, the Divinity School's ornate ceiling and grand arches will instantly transport you to Harry's world.
The Bodleian Library: A part of this ancient library was transformed into the Hogwarts library in the films. A walk through its quiet aisles is a must for any Potterhead.
Christ Church College: The college's grand dining hall inspired the Hogwarts Great Hall. The college's stunning architecture is worth a visit.
Explore the rest of Oxford
Beyond its Harry Potter connections, Oxford has a wealth of culture, history, and beauty to explore:
Visit the Ashmolean Museum: Housing an extraordinary collection of art and archaeology, it's a must-visit for history and culture enthusiasts.
Stroll through the Botanic Garden: As the oldest botanic garden in the UK, it provides a tranquil retreat from the bustling city.
Paris, France: Where love blossoms and croissants call your name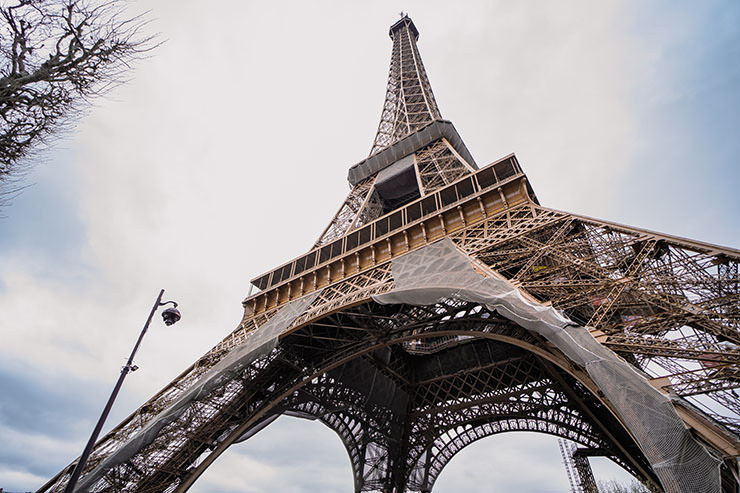 Few places stir the imagination as vividly as Paris, the magnificent capital city of France. Synonymous with romance, gastronomy, fashion, and remarkable historical sites, Paris is a city of many splendors. A stop in the 'City of Lights' is a quintessential part of your first European trip.
Iconic landmarks
The very name of Paris conjures images of some of the world's most iconic landmarks. These landmarks narrate the city's rich history and stand as testaments to its artistic and architectural prowess.
The Eiffel Tower: Known globally as the symbol of France, the Eiffel Tower is an architectural marvel that dominates the Parisian skyline. Ascend this iconic tower to enjoy a panoramic view of Paris that is nothing short of breathtaking.
Notre Dame Cathedral: A masterpiece of French Gothic architecture, the Notre Dame Cathedral enchants with its stunning façade, intricate stained glass windows, and dramatic towers. Despite being partially damaged by the 2019 fire, the cathedral remains one of Paris' must-visit sites.
The Louvre: Home to thousands of works of art from different periods and regions, including the enigmatic Mona Lisa, the Louvre is not just a museum – it's an experience. Set aside ample time to explore this former royal palace that holds centuries of artistic heritage within its majestic walls.
Experience Parisian lifestyle
Stepping into Paris is like stepping into a living painting. Immerse yourself in the Parisian lifestyle to truly understand the charm that this city holds.
Explore Montmartre: This historic and artistic neighborhood, with its bohemian past and exciting ambiance, is perfect for leisurely exploration. Visit the famous Sacré-Cœur Basilica, stroll along its charming streets, and visit the bustling artists' square, Place du Tertre.
Seine River cruise: A boat ride on the Seine River offers a unique perspective of the city's famous landmarks. The cruise becomes exceptionally romantic as the city lights up at night.
Rome, Italy: A Dive into history (and pasta)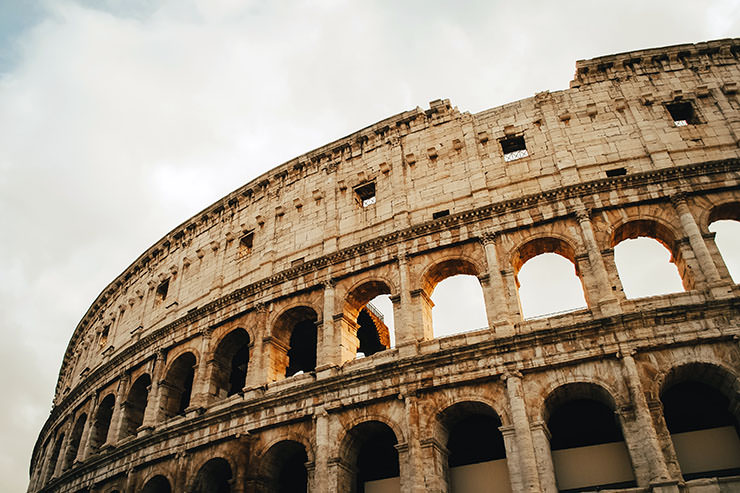 Rome, Italy's sprawling capital, is often described as a giant, open-air museum. With its globally influential art, rich culture, ancient ruins, and architectural treasures, Rome promises an unforgettable journey back in time.
Historical monuments and sites
Rome's vast historical landscape is astounding, with well-preserved treasures at every turn that transport you back to the Roman Empire.
The Colosseum: This massive stone amphitheater, where gladiators once battled, is a symbol of the Roman Empire's might and ingenuity. A guided tour can provide fascinating insights into its history and architecture.
The Roman Forum: Explore the ruins of this once-thriving heart of the Roman Empire. Its crumbling arches and columns were part of grand temples, government buildings, and markets in ancient times.
The Pantheon: This well-preserved monument is an architectural masterpiece. Marvel at its massive dome and the oculus, the only source of natural light inside. Since recently, the entrance to the Pantheon is not free of charge, so make sure to book your ticket!
Italian gastronomy
Rome isn't just a feast for the eyes, but also a paradise for food lovers. The city offers a wealth of gastronomic experiences.
Traditional cuisine: Roman cuisine is hearty and diverse. Don't miss out on local dishes like carbonara, cacio e pepe, and the quintessential Roman artichokes.
Visit local markets: Campo de' Fiori is a vibrant local market where you can sample fresh local produce, cheeses, and meats. It's also an excellent place to pick up some edible souvenirs.
When in Rome, you have to try their ancient lie detector - the Mouth of Truth!
Barcelona, Spain: A melting pot of cultures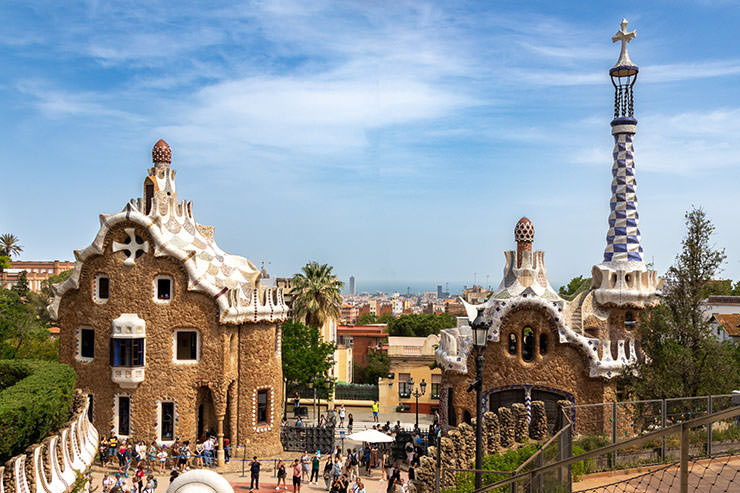 Our last stop is Barcelona, the vivacious capital of Catalonia. Famed for its unique architecture, Barcelona offers a unique blend of cultures, a thriving arts scene, an inviting Mediterranean climate, and mouth-watering cuisine.
Architectural marvels
Barcelona's architecture, shaped significantly by the genius of Antoni Gaudí, is unlike anything you'll see elsewhere in the world.
The Sagrada Familia: This unfinished basilica, Gaudí's most ambitious project, is a mind-blowing blend of Gothic and Art Nouveau forms. Touring its intricate façade and stunning interior is an unforgettable experience.
Park Güell: This public park is a colorful playground showcasing Gaudí's creative genius. The mosaic-covered terraces, whimsical structures, and fantastic views of the city make it a must-visit spot in Barcelona.
Explore local culture and cuisine
Barcelona offers myriad opportunities to engage with its vibrant culture and indulge in Catalan cuisine.
Stroll Las Ramblas: This bustling street in the heart of Barcelona is lined with shops, cafes, and street performers. Don't forget to visit Mercat de la Boqueria, a large public market with a dizzying array of fresh foods.
Enjoy Catalan cuisine: Sample local dishes like tapas and paella in the city's many excellent restaurants, and don't forget to try a glass of traditional Catalan cava, Spanish sparkling wine.
Food, family culture and siesta are all integral parts of the soul of Spain. Learn what makes Spain the country of passion!
First European trip – conclusion
Embarking on your first European trip is an exciting endeavor, and with this itinerary, you'll be able to immerse yourself in the beauty, history, and culture of Europe's greatest destinations.
Itineraries are merely guides. Feel free to sprinkle your own magic along the way!
Each of these cities, with its unique offerings and shared European charm, promises an enriching and unforgettable travel experience.
From sipping tea in the land of Harry Potter to falling in love under the Eiffel Tower, from wandering through the ruins of ancient Rome to dancing the night away in the streets of Barcelona, this itinerary promises unforgettable memories.
Remember, this is merely a guide. Feel free to sprinkle your own magic along the way. Swap a museum visit for an impromptu street performance or take a detour to a hidden café that serves the best cannoli in town. Itineraries are here to be adjusted to our interests and travel pace!
The key is to soak in each city's unique flavor, embrace the unexpected, and create your own unique European adventure. This is your first European trip, and it's going to be legendary!
Did you find inspiration for your first European trip?
Pin this article for later!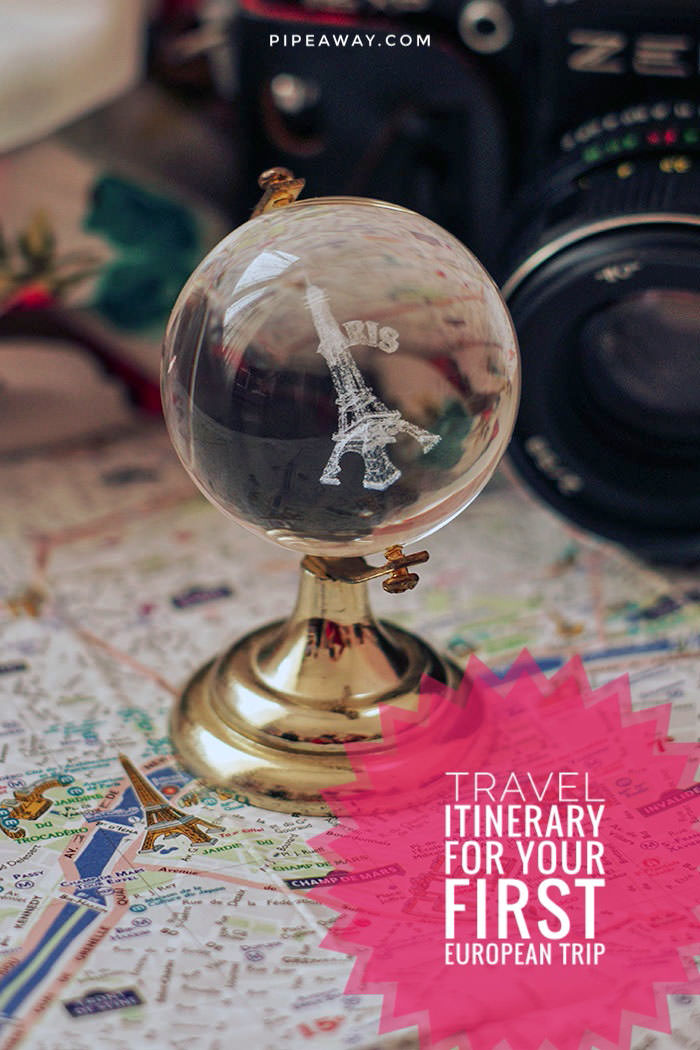 Disclosure: This post may contain affiliate links, meaning if you click on them and make a purchase, Pipeaway may make a small commission, at no additional cost to you. Thank you for supporting our work!

The photographs in this article have been sourced through Unsplash.
In the order of appearance, the authors are as follows: 
Sagrada Familia, Barcelona (cover image) - Ashim D'Silva
Oxford - Liv Cashman
Eiffel Tower, Paris - Eliška Doležalová
Colosseum, Rome - Tony Litvyak
Park Güell, Barcelona - Matthieu Rochette
Paris map (pin image) - Duygu Güngör