Museums in Basel are not just a storage of cultural treasures. They ARE a cultural treasure!
This city has always been at the crossroads of civilizations and a variety of cultural influences. It was a center of trade and science, and Basel citizens quickly recognized the value of knowledge and art. Their private collections became the cornerstone of Switzerland's most vivid museum scene.
When you look at the city's touristic offer, museums are actually the best of Basel, the unskippable institutions when visiting Switzerland's cultural capital.
The best museums in Basel turn out to also be the best museums in Switzerland! Welcome to the alive and kicking cultural capital on the meeting point of three countries!
Why is Basel so boring?
I stumbled upon this query while researching the keywords for this article. The person(s) who asked search engines to answer the philosophical question 'Why is Basel so boring?', clearly didn't have an interest in Basel's numerous cultural institutions.
I gave Basel museums a chance and ended up staying in this town on the border of Switzerland, Germany, and France for a whole month!
As the attention span of Centennials has shortened to about 8 seconds, Basel museums are in danger of becoming obsolete
As the attention span of Centennials (or Generation Z) has shortened to about 8 seconds, museums seen as large collections of various types of knowledge are in danger of becoming obsolete.
The way museums market themselves and invest in enriching the visitors' experience will determine their future which will be challenging for everyone in the cultural sector.
Basel is definitely not boring! The biggest culprits for this fact are Basel museums, the strong players in the tourist market of Switzerland and neighboring countries. They are competing for visitors' attention, and some stole mine!
While ranking cultural institutions could rely on many sets of criteria, it will always depend on the taste of the selector too. So I need you to trust me: this blog post presents the best museums in Basel, Switzerland!
Speaking of taste, if you head to Eastern Europe, make sure to visit Romanian Kitsch Museum, where low taste is celebrated as an art form!
How many museums are there in Basel?
There are between 30 and 40 museums in Basel. The correct number largely depends on how one defines a museum, as well as – Basel.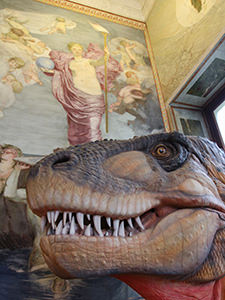 While Basel's Botanical Garden, one of the oldest in the world, and Basel Zoo or popular Zolli, the city's most visited attraction, are definitely worthy collections with significant exhibits on display, they are not included here. However, my list of the best museums in Basel does include the tiny Hoosesagg Museum which you will probably not find in the typical museum lists of Basel, probably as it's not considered a place of serious expertise.
On the other side, Basel's geographical position on the soft border of three countries (the contact point is called Dreiländereck) makes it hard to draw the line too. It would be a shame to visit Basel and not discover a museum just because it is located in the next canton or – country. Technically, even Basel's EuroAirport, the only bi-national airport in the world, is located – in France!
The majority of top-picked Basel museums are located in the center, especially Old Town. But some, such as the House of Electronic Arts, geographically belong to the canton of Basel-Landschaft. Still, it is the same bus/tram network that will bring you there. You really will not feel as if you've left Basel-Stadt!
If Basel's public transport can bring you to a certain museum, I thought it would be ignorant to exclude the museum that is nominally on the other side of the border. That's the case for the Vitra Design Museum, for instance. It is located in Wheil am Rhein, on German territory, but the Swiss tram will bring you there. You don't have to be stressed with the border crossing. As it's the Schengen Zone, so no passports will be checked.
When you cross to Asia, you will cross more than geographical boundaries! Jeju Loveland is an open-air museum of sex!
Basel museum history
Due to its geographical position, Basel was always a center of trade and finance. The town is also home to Switzerland's oldest university. The University of Basel dates back to 1460, and it engaged people such as Erasmus, Paracelsus, Nietzsche, and Jung as teachers.
The passion for knowledge and the passion for commerce combined into a very peculiar mania of collecting in Basel. People were just obsessed with collecting objects of art, rare finds from nature, scientific instruments, and exotic curiosities.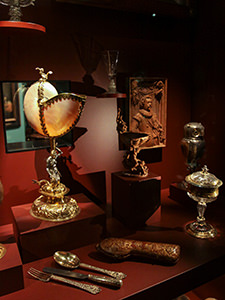 Remigius Faesch and Basilius Amerbach had exceptional collections! The first one opened his private "museum" in 1653, while the city of Basel purchased the Amerbach's Cabinet in 1661. They made it accessible to everyone, thus creating the world's first museum open to the public! Today, Kunstmuseum as an inheritor is the largest museum of art in Switzerland.
There were more outstanding collections pieced together by private individuals in Basel between the 16th and 18th century. Known as Wunderkammer, the cabinets of curiosities reflected the universal interest in art, nature, and science in Early Modern Europe. These precious collections made their way to Basel's public museums.
Another date worth noting on Basel museum history's timeline is in the 20th century. In 1980, Museum für Gegenwartskunst opened as the first European public museum dedicated to contemporary art, and one of the first ones in the world! Today, Gegenwart is one of the three venues of the Kunstmuseum.
Nowadays, there is approximately one museum per square kilometer in Basel! With a population of barely 200 thousand citizens, 40 museums in the smallest Swiss canton are quite an impressive cultural wealth. Basel might be a pocket-sized metropolis, but it is the cultural capital of Switzerland!
Kaunas in Lithuania is the European Capital of Culture 2022 – check its Devil's Museum!
How to see the best museums in Basel for less?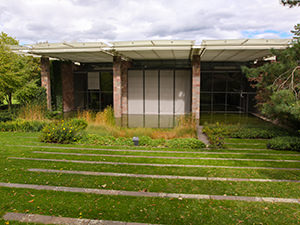 Basel's quality of life comes at a price. If you would like to see all the museums in Basel, prepare to have deep pockets!
The average admission ticket in Basel museums costs about 11,50 Swiss Francs (10,70 Euros), with Fondation Beyeler topping the chart (25 CHF or 23 EUR).
Only a small portion of museums in Basel is free-of-charge.
The good news is that many have free admission on Sunday or for instance last working hour of the day.
There are several more solutions for a cheaper and carefree museum experience in Basel!
1. Basel Card
Upon check-in at your Basel hotel (find your best Basel hotel deal on this link!), the receptionist should hand you this free card. Besides providing benefits such as complimentary public transport (and that's already a saving of a couple of Francs per ride), Basel Card secures a 50 % discount on museum admission.
2. Swiss Museum Pass
This card offers free or reduced admission to more than 500 museums across Switzerland! Swiss Museum Pass for adults costs 166 CHF (155 Euros) and is valid for a period of one year. There are also combo tickets for families.
3. Museums-PASS-Musées
This card grants you access to over 335 museums, castles and gardens in Switzerland, France, and Germany. The annual Museums-PASS-Musées costs 143 CHF (112 Euros) and is valid for one adult and up to five children.
4. Museumnacht Basel
Like many European cities, Basel also celebrates the Long Night of the Museums once a year. On that day, Basel museums operate with long working hours and free public transport connects them all. A single ticket for Museumnacht Basel costs 24 CHF (23 Euros) and grants you access to around 200 events in 38 museums participating. Entrance for younger than 26 is free, and Museums-PASS-Musées secures a discounted price. In 2021, the Night of the Museums in Basel is on May 7th.
Without further ado, let's dive into this city of art and pick the best museums in Basel, Switzerland!
The best museums in Basel – Top 15
1. Basel Historical Museum – Historisches Museum Basel – Barfüsserkirche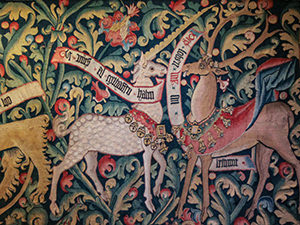 I struggled with history in my school years. Putting Basel Historical Museum on the top of the list of the best museums in Basel says a lot about my impressions! I've spent four hours on my first visit here, and had to return for an additional three! Thirst for history becomes almost addictive in this museum's display!
The main part of the collection is placed in Barfüsserkirche, a Gothic church used by barefoot Mendicant monks since the 14th century. Life in Basel was dominated by religion until the 19th century. So how did a town where attendance at mass was mandatory for everyone transformed a church first into a dairy market, and then into a museum in 1894? Or how did they get rid of cemeteries to make public parks, losing the city's famous mural Dance of Death in one of these transformations?
Basel Historical Museum presents Basel from prehistoric times to the present. One of the most important museums of cultural history on the Upper Rhine gives insight into the sacral art and reliquaries of Basel Cathedral Treasury, it lets you look for unicorns on beautiful medieval tapestries, provokes thought with rich archeology findings, and impresses with a coin collection and wonderful cabinets of curiosities.
For those who do not have hours for delving, there is an informative brief history of Basel in 50 objects!
Special exhibitions such as the one about the Nazi era of Basel remind us why it is important to study history.
By providing visitors with touchscreen pens (that enable you to test your knowledge in a quiz or literally highlight the museum objects), accompanying medieval art with amusing animated videos, or describing the exhibits in a freely available online guide, Basel Historical Museum secures an interactive experience for a modern visitor.
Basel Historical Museum – Barfüsserkirche – Barfüsserplatz 7.
Opening hours: Tuesday to Sunday, 10-17 h.
Admission ticket: 15/8 CHF. Free admission for visitors under the age of 13, and also on the first Sunday of the month, as well as during the last working hour every day except Sundays and holidays.
Basel Historical Museum operates in two additional locations. Haus zum Kirschgarten in Elisabethenstrasse 27 provides an insight into the living environment of the wealthy middle classes of the 18th-century Basel. In Im Lohnhof 9, the cells of the former prison host Musikmuseum, the largest Swiss collection of musical instruments.

2. Basel Pharmacy Museum – Pharmazienmuseum der Universität Basel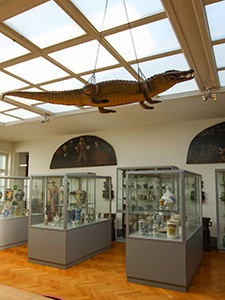 The history of syphilis is a history of international relations. Italians called it the French disease, French called it the Neapolitan disease. Russians said it was the Polish disease, and Polish claimed it was the German disease. Turks called it – the Christian disease! Blame was transferred as easily as syphilis! Some thought it was caused by astrological factors. Others said it was God's punishment. And some cursed Columbus' return from America. Just like a disease, the solution was believed to come from the New World too. Tobacco triumphed as a miraculous cure for many diseases, from cough to cancer! Blowing the smoke directly into the patient's rectum (tobacco enema) was considered especially effective!
This is just a snippet of the wealth of knowledge living in the Pharmacy Museum of Basel University. The museum started as a private collection of the pharmacist Josef Anton Häfliger who donated ancient apothecaries' vessels, laboratory equipment, medications, and other materials in 1925. Today, this is one of the largest and most significant collections on the history of pharmacy.
From alchemy and homeopathy to religious medicine, this stunning display reveals the history of our battle with diseases. In the search for a panacea, it seems we have tried it all! From earthworms and scorpions to feces and stamps of Madonna, anything could have become a remedy. One method against incurable illnesses was even – beating the hell out of a patient!
Incomparable with the gigantic towers of Hoffman-La Roche pharmaceutical company, Basel Pharmacy Museum is housed on two floors of the Zum vorderen Sessel building in the Old Town. The place where Erasmus and Paracelsus were frequent guests is a perfect starting point for exploring Basel's most famous industry. Use the audio guide!
Basel Pharmacy Museum – Totengässlein 3.
Opening hours: Tuesday to Sunday, 10-17 h.
Admission ticket: 8/5 CHF.
The Basel Pharmacy Museum ticket is also valid for the Anatomical Museum of the University of Basel in Pestalozzistrasse 20, where you can see a fair amount of human steaks. As long as you have a stomach for it!
3. Museum of Cultures Basel – Museum der Kulturen Basel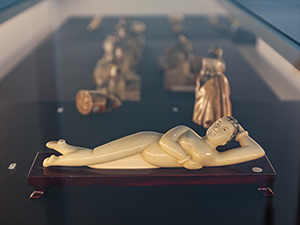 Under an extravagant folded honeycomb roof signed by the local architects Herzog & de Meuron (famous for Tate Modern in London and the Bird's Nest stadium in Beijing), the renovated building in the medieval center of Basel houses the Museum of Cultures.
The Neoclassical building dating back to 1849 is the first building in German-speaking Switzerland purposely built as a museum. When local businessman Lukas Vischer donated valuable objects from Mexico, Basel got one of the first European ethnological collections open to the public. The content expanded in the following decades with objects from Europe, Africa, America, Oceania, and Asia. Today, Museum der Kulturen is one of the Old Continent's most eminent ethnographic museums!
With more than 300.000 ethnographic artifacts and 50.000 photographs in possession, curators have a hard job of presenting them coherently to the public. Luckily, they are doing a great job, in both informing and educating us about the diversity of the world's cultures.
From the Neolithic engravings of a white rhino to the controversial shrunken head from Ecuador, from tiny souvenirs to gigantic masks, this museum constantly makes you rethink humanity's journey.
While the collection is truly impressive, exhibition texts on objects are available online only in .pdf form. That is certainly not the best technical solution for mobile phone browsing. If they want a better user experience for visitors connecting the dots in this enormous ethnographic wealth, I would suggest improvement in this area.
Museum of Cultures Basel – Münsterplatz 20.
Opening hours: Tuesday to Sunday, 10-17 h. Every first Wednesday of the month until 20 h.
Admission ticket: 16/5 CHF. Free admission for visitors under the age of 13, and also on the first Sunday of the month, as well as during the last working hour every day.
Museum of Cultures ticket entitles you to visit the Basel Carnival - Fasnacht exhibition in the next building too. This permanent display gives an overview of Basel's favorite feast protected by UNESCO!
4. Museum of Natural History – Naturhistorisches Museum Basel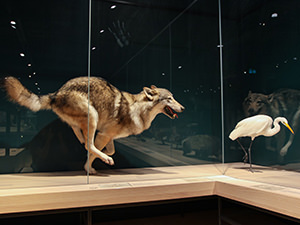 The Museum of Natural History in Basel is another successor of the Amerbach Cabinet in 1661. After more than three centuries of collecting the objects from the fields of zoology, entomology, mineralogy, anthropology, osteology, and paleontology, it truly deserves its subtitle – the Archives of Life.
Naturhistorisches Museum is a fantastic idea for a family day! This is the place where you can explain to your kids some of the crucial ideas of life, from the origin of the world to the development of mammals.
There are even special events that allow you to spend the night at the museum! Roam its rooms with a flashlight, and come face-to-face with dinosaurs, dodo bird, and other extinct animals! Then unroll your sleeping bag under a gigantic squid, for some great childhood memories!
There are nearly 12 million objects here, such as a stuffed giraffe or a gigantic mammoth, but also living animals such as honey bees and leafcutter ants. Taking a peek inside the hives and busy ant colony could be quite a meditative experience!
Besides learning exciting facts about the planet's fauna, the Museum also gives an opportunity to understand the formation of Earth, its continents, and oceans. From the rocks of the Jurassic world to the display of butterflies, it's an exciting journey through a dynamic and fragile planet.
Life on Earth is a force evolving in the last 3,8 billion years. While some species disappeared as a part of natural processes, there are many that went extinct because of us. Stuffed animals are not just a memory of the world that will never come back; they are also a constant reminder of our responsibility for maintaining the stability of the natural world. Children can enter many Basel museums for free, but this could be their most educational out-of-school day!
Museum of Natural History – Augustinergasse 2.
Opening hours: Tuesday to Sunday, 10-17 h.
Admission ticket: 7/5 CHF. Free admission for visitors under the age of 13, and also on the first Sunday of the month, as well as during the last working hour every day.
5. House of Electronic Arts – Haus der elektronischen Künste Basel – HeK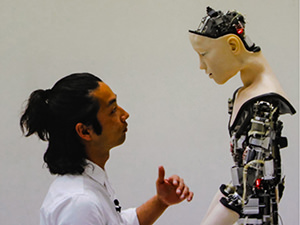 Formerly farmland of Christoph Merian, the 19th-century businessman and one of Basel's greatest patrons, then an industrial zone with warehouses and customs depot, the Dreispitz site has become a cultural hub in the outskirts of Basel. Technically in the municipality of Münchenstein, this creative triangle today houses a variety of cultural institutions.
The House of Electronic Arts Basel (HeK) is one of the pioneers of this art campus on the edge of the town. Since 2014, it is celebrating electronic art and digital culture.
Covering a dynamic creative field of new media and technologies, Haus der elektronischen Künste changes its exhibitions every season. Add festivals, concerts, performances, and education programs, and you'll get a vibrant hot spot for the youth scene.
I visited this interdisciplinary venue during the international group exhibition entitled "Real Feelings". There were twenty contemporary artworks exploring the relationship between technology and emotions. In the world where AI machines were capable of interpreting human emotions and in the age when young children needed additional training to do the same, we were reminded of a variety of questions on surveillance, manipulation, and control. The exhibition offered an immersive experience that made one wonder and reflect. In times when all the questions are available by a click of a mouse, this represents a true value.
If you are into provoking and challenging dilemmas of future of the humankind, the House of Electronic Arts could become your favorite museum in Basel!
House of Electronic Arts – Freilager-Platz 9, Münchenstein.
Opening hours: Wednesday to Sunday, 12-18 h.
Admission ticket: 9/6 CHF. Free admission for visitors under the age of 17, and also on the first Sunday of the month, as well as during the first working hour Wednesday-Friday.
If you're professionally interested in innovative art, especially video art, the nearby Laurenz Stiftung Schaulager is a peculiar institution, a new kind of museum you can visit only by appointment. It's also worth seeing it from the outside if you are already in the neighborhood.
6. Vitra Design Museum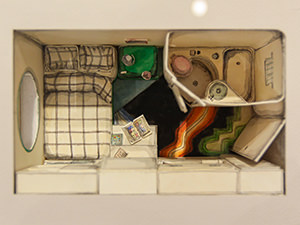 Just a few minutes away from the Swiss border, reachable by tram no. 8 from Basel's Claraplatz, Vitra Campus is a must-visit for anyone in love with contemporary architecture. Vitra, the pricier Swiss response to Ikea, lost its production halls in a 1981 fire. The rebuilding was seen as an opportunity, and they invited the world's most visionary architects to design the structures for the campus. Today, this Mecca for architecture lovers includes works by Nicholas Grimshaw, Tadao Ando, Álvaro Siza, as well as the very first major work of Zaha Hadid – Vitra Fire Station.
While strolling through this German park is already a fulfilling experience, one of its buildings gives a constant booster for our reflections on design – Vitra Design Museum. Established in 1989, the world's leading design and architecture institution hosts two major temporary exhibitions every year.
My visit coincided with the "Home Stories" program that traced the evolution of the contemporary private interior. On the curving sculptural floors of the building designed by Frank Owen Gehry, twenty iconic interiors presented the vision of our homes from the 1920s till today.
From the extravagant Circus Bed of Cecil Beaton in 1934 England to Kisho Kurokawa's Capsule Tower that caters to homo movens/urban solo nomad in Tokyo of the 1970s, visions of the homes of the future were radically different.
This century-long journey has been presented in an exciting way, and that's exactly what you expect from Vitra Design Musem, the owner of one of the largest collections of modern furniture in the world!
Vitra Design Museum – Charles-Eames-Strasse 2, Weil am Rhein.
Opening hours: every day, 12-17 h.
Admission ticket: 11/9 EUR. Free admission for visitors under the age of 13.
Vitra Design Museum's collection of 20.000 objects is kept in Vitra Schaudepot, the building designed by Herzog & de Meuron, and for additional 6 Euros, you can visit this display as well. 
7. Basel Paper Mill – Swiss Museum for Paper, Writing and Printing – Basler Papiermühle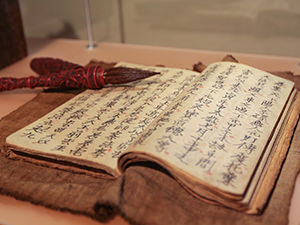 There is a perfectly simple explanation of why Erasmus and scholars alike flocked to Basel since the Middle Ages. Besides being the place of the first university in Switzerland, Basel also had a prominent printing trade. The ability to reproduce written work in good quality and in large quantities drew many intellectuals to the town and made it the center of humanism.
Within the walls of a medieval mill in St. Alban district, the Swiss Museum for Paper, Writing and Printing demystifies the process from handmade paper to finished book.
Basel Paper Mill does not present just the history of paper, scripture and print! It also offers an opportunity for hands-on experience in its production workshops!
Powered by the water of the St. Alban-Teich canal, this five-century-old mill keeps up with historic tradition. Paper is made of old rags! The museum stamping mill grinds them first, and then they process them further in the manufactory.
There is something incredibly nostalgic about witnessing this authentic paper production! In the old days, the whole valley was echoing from the noise generated by stamping mills!
Spread over four floors, there is a lot of knowledge and historic rarities to soak in Basel Paper Museum. Everything from writing via printing to bookbinding is covered in this fun visit.
Whether you start reflecting on something as mundane as a roll of toilet paper, or you end up getting amazed by the beauty of calligraphy, you will never look at the paper with the same eyes again!
Basel Paper Mill – St. Alban-Tal 37.
Opening hours: Tuesday to Friday, Sunday, 11-17 h; Saturday 13-17 h.
Admission ticket: 15/13/9 CHF. Free admission for visitors under the age of 6.
8. Cartoonmuseum Basel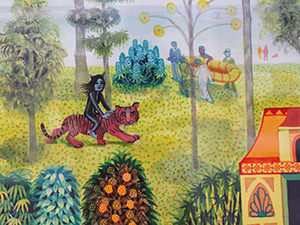 Cartoonmuseum Basel, previously known as Caricature & Cartoon Museum, closes its doors during the Carnival dates. But what Basel Fasnacht celebrates through public performance, this museum cherishes in the form of narrative drawings!
Exclusively dedicated to satirical art (from caricatures and comics to graphic novels and cartoons), Cartoonmuseum brings exhibitions that present classical and contemporary artists, as well as the political and social environment they create in.
Besides telling stories through exhibitions, it also gives them a hard-cover life. One of the most recent examples is "Idulfania" published by Christoph Merian Verlag, the independent publisher affiliated with Christoph Merian Foundation that supports Cartoonmuseum as well.
Idulfania is a nightmarish fairytale land from the mind of Brecht Evens, the young Belgian artist whose illustrations in distinctive watercolor technique depict the devastating effects of power in a surreal universe.
"Night Animals", the retrospective exhibition of this unconventional artist that connects bright colors with macabre, is just one of the ways of how Cartoonmuseum raises awareness for emerging artists, as well as for the social and political commentary of the narrative drawing art.
Besides presenting single artists, the museum also curates thematic exhibitions.
The growing collection of more than 10.000 original drawings creates a respectable legacy, you should definitely pay a visit when in Basel.
Cartoonmuseum Basel – St. Alban-Vorstadt 28.
Opening hours: Tuesday to Sunday, 11-17 h.
Admission ticket: 12/7 CHF. Free admission for visitors under the age of 11.
9. Fondation Beyeler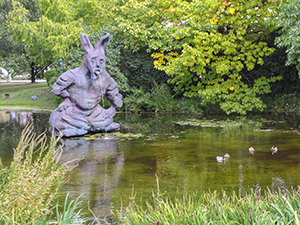 Basel's most visited art museum is not even in Basel! Located in the municipality of Riehen, reachable by tram no. 6 from Messeplatz, Fondation Beyeler, that promises encounters of art with nature, seems to be at the perfect spot!
Surrounded by cornfields and vineyards, with cows and sheep as first neighbors, stands the impressive building designed by Italian architect Renzo Piano (the author of Centre Georges Pompidou in Paris and The Shard in London). The smartly-designed glass roof lets the natural light through, just enough to make it energy-saving, but not in the amount that would endanger the precious art inside.
While you can appreciate Monet's famous water lilies on the walls of the museum's interior, a pond in front of the building hides some more. The real water lilies, but also – the sonic ones! The artwork by Algerian Philippe Parreno composes of speakers on the bottom of the pond producing sound waves that ripple the water surface in a form of invisible water lilies. The idyllic English garden seems to be the most natural home for both modern and contemporary art!
The museum launched in 1997, from an iconic art collection of Basel art dealers Ernst and Hildy Beyeler. Opening it to the public quickly brought it to world fame, and today the best Basel art museum is the most popular in the whole of Switzerland.
The collection contains about 400 masterpieces of Picasso, Matisse, Cézanne, Giacometti, Andy Warhol, Louise Bourgeois, Gerhard Richter, etc. Combine this with borrowed works, and you easily get a very prestigious art gallery!
Fondation Beyeler – Baselstrasse 101, Riehen.
Opening hours: every day 10-18 h, Wednesday until 20 h.
Admission ticket: 25/20/12 CHF. Free admission for visitors under the age of 26.
If you cannot afford Basel's priciest museum, Berower Park is still a nice green zone for enjoying some free outdoor sculpture art or reading a book in the shadows of the old trees. If you're into hiking, you can even go for a walk from Fondation Beyeler to Vitra Campus. The scenic path across the border is sprinkled with art by Tobias Rehberger. Try to find all 24 stops!
10. Kunstmuseum Basel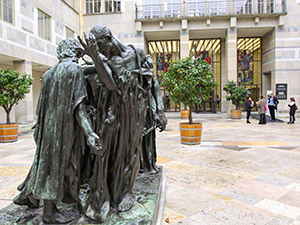 Usually listed as one of the top attractions in Basel (including the number 1 spot on Tripadvisor's list of things to do), Kunstmuseum Basel is definitely an art collection of impressive size and content.
But museums are more than just collections. Mainly for the inconsistent application of English descriptions (English is the second most-used language in Basel!), and lack of clarity of curatorial concept lines filling these grand hallways (which makes the navigation a confusing grabble in the darkness), this museum is on the undeserved 10th place of this list.
If we put the visitors' DIY game of chance on the side, there is still plenty of beauty to surrender to in Kunstmuseum Basel. The world's first public art museum is capable of displaying 4.000 paintings, sculptures, installations and videos, and 300.000 drawings and prints spanning over seven centuries!
The largest art collection in Switzerland was based on the famous Amerbach Cabinet, but since 1661, the artworks of Hans Holbein were joined by masterpieces of artists such as Arnold Böcklin, Marc Chagall or Jasper Johns!
One of the most illustrative stories on the amount of love the people of Basel share with Kunstmuseum dates to 1967. When an art collector was forced to sell the two Picasso paintings on loan, Basel citizens came out on the streets, collected donations, carried out a referendum, and induced the city to buy the works for 8,4 million Swiss Francs! Pablo Picasso was touched by their action and donated additional four works to the museum!
Today, in three different buildings (Hauptbau, Neubau, Gegenwart), Kunstmuseum Basel presents permanent and special exhibitions of old masters as well as contemporary artists, trying to defend its worldwide fame.
Kunstmuseum Basel – St. Alban-Graben 16.
Opening hours: Tuesday to Sunday 10-18 h, Wednesday until 20 h.
Admission ticket: 16/8 CHF (all-in-one 26/18 CHF). Free admission for visitors under the age of 13, and also on the first Sunday of the month, as well as from Tuesday to Friday after 17 h.
If you want to see more contemporary art, besides Gegenwart, you can also consider visiting Kunsthalle Basel and Kunsthaus Baselland.
11. Antikenmuseum Basel und Sammlung Ludwig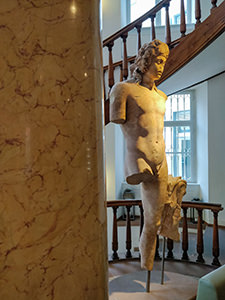 If you are intrigued by the art of the ancient civilizations, just across the street from the Kunstmuseum, there is the Antikenmuseum Basel und Sammlung Ludwig!
The museum prepares exhibitions on history, religion and everyday life of the ancient Mediterranean world from the 4th millennium BC until the 7th century AD.
The heart of the outstanding classical collection are Greek and Roman sculptures portraying writers, philosophers, rulers, and mythical figures.
In the Oriental Department, 220 artworks witness the exchanges between East and West, from Mesopotamia and Iran to Cyprus and Greece.
Sadly, during my visit, the Egyptian collection, as well as Antikenmuseum's famous Greek vases collection, were temporarily closed due to renovation works both in and outside of the museum. More reasons for a return visit!
Antikenmuseum Basel – St. Alban-Graben 5.
Opening hours: Tuesday to Sunday 11-17h, Thursday and Friday until 22 h.
Admission ticket: 10/5 CHF. Free admission for visitors under the age of 13, and also on weekends, as well as Thursday and Friday after 17 h.
Besides Antikenmuseum Basel, you can also visit their Skulpturhalle in Mittlere Strasse 17. The entrance to one of the largest collections of plaster casts of ancient sculptures, including those from the Parthenon in Athens, is free.
12. Toy Worlds Museum Basel – Spielzeug Welten Museum Basel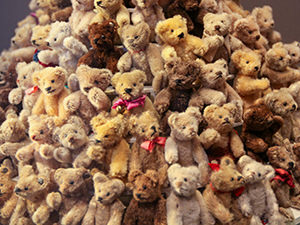 The four-story house around the corner of Barfüsserplatz in the center of the town was formerly known as Dollhouse Museum Basel. And rightfully so, as even today, when the institution bears the name of the Toy Worlds Museum Basel, it seems it is primarily serving as a vitrine into the world of miniature model makers and dolls that are too precious to play with.
Hidden behind the glass of the showcases, your children can get a lesson on the history of dollhouses: some toys are just conceived to be looked at! With an exception of several buttons throughout the museum that will set the scenes in motion (such as Formula One racetrack or a fairground with carousel rides), the display is less entertaining than some would hope. After initial impressions of admiration for miniature makers' attention to detail, one could get toy-overdosed.
The stars of the Toy Worlds Museum are definitely teddy bears. With more than 2.500 cuddly toys on display, this is supposedly the largest collection of teddy bears in the world! There is even one presented as a gift by President Theodore Roosevelt himself, after whose hunting accident the famous type of toy was named.
On 1.000 square meters, Basel Toy Museum hosts 6.000 exhibits. Plenty of bears, dolls and playshops to enjoy observing for hours!
But the Spielzeug Welten Museum also organizes temporary exhibitions. They might not have much to do with toys but are equally playful. The one on walking sticks hiding an array of secrets (from the picnic table and fishing equipment to barber's essentials and Jewish circumcising kit), offered a unique view into a fascinating world of this male fashion accessory.
Toy Worlds museum is free for children, but my feeling is that adults are the audience that can truly appreciate the efforts behind it.
One Swiss artist made a traveling project with vintage toy cars. Read our interview with Kim Leuenberger!
Toy Worlds Museum Basel – Steinenvorstadt 1.
Opening hours: Tuesday to Sunday, 10-18 h. In December – every day.
Admission ticket: 7/5 CHF. Free admission for visitors under the age of 17.
If your kids have a specific interest in vintage cars, take them to oldtimer heaven Pantheon! If you think they would love fire brigade vehicles, the free Sunday-only Schweizerisches Feuerwehrmuseum could be the right fit. If they love ships, you could see some nice models at Verkehrsdrehscheibe Schweiz!
13. Jewish Museum of Switzerland – Jüdisches Museum der Schweiz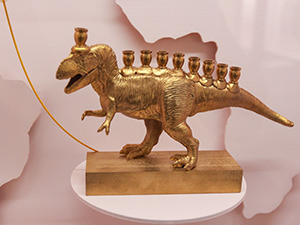 From the pointed hat in the Middle Ages to the passports marked with a letter "J" in the Nazi era, Jews had to be clearly identified. Often subject to special laws, the Jewish people had a history that was often telling less about them and more about our oppressive selves.
The Jewish Museum of Switzerland was the first one to open in the German-speaking Europe after World War II. Since 1966, it has displayed an important collection of Judaica, narrating two millennia of history, from religion to daily life.
In just two rooms, the exhibits show how tradition changes under the influence of other cultures. From traditional Torah scrolls and ornaments to the dinosaur-shaped Hanukkah lamp, from ceremonial silver to "Jew Jitsu" caps for men, it is a constantly shifting environment of strict rules and exceptional framework to break them.
Jüdisches Museum der Schweiz is a short introductory course into the world of Jewish culture, especially on the territory of today's Switzerland.
Jewish Museum of Switzerland – Kornhausgasse 8.
Opening hours: Monday to Friday, 13-16 h; Sunday, 11-17 h.
Admission ticket: 12/8/5 CHF.
The ticket for the Jewish Museum of Switzerland is also valid for the JMS Gallery in Petersgraben 31. Here you can see temporary exhibitions on thought-provoking topics, such as the secret system for supporting Jewish escape from nazi Germany with South American passports.
14. Museum Tinguely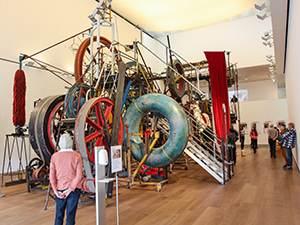 If you passed by the Theaterplatz, you must've had noticed the Carnival Fountain. This crazy little universe of spraying water was installed in 1977, and since then became one of Basel's landmarks. Its creator was Jean Tinguely, one of the most notable Swiss artists of the 20th century.
If you adored the silliness of that fountain, you might be interested in Museum Tinguely as well. In Solitudepark by the Rhine, Mario Botta's building houses the world's largest collection of the late artist.
In his creative work, Tinguely was preoccupied with the machine. He wanted to know how they work and how they move.
Well, you might have the exact same questions here! I understand that a museum dedicated to kinetic art sculptures cannot have them operating all the time, as sooner or later the machines would blow up in front of the eager visitors. But there was literally no schedule of when the artworks come to life. You press a button as a visitor and nothing happens. And nobody tells you when something COULD happen. The very imprecise answer is: Later.
Besides the time management of your visit, I was also concerned about the organization of space, as there was no logical path leading you from one room to the other. In your laissez-faire wandering around these artworks in motion (and the majority was actually static), you could even miss a whole floor!
Museum Tinguely wants to set your senses in motion and provide a pleasure of discovery, but sadly some organization is missing in this "art coming to the viewer" concept.
Luckily there are also temporary exhibitions on display too, and Taro Izumi's frozen moments of absurd filled the gaps between "please come later" Tinguely's display.
Museum Tinguely – Paul Sacher-Anlage 2.
Opening hours: Tuesday to Sunday, 11-18 h.
Admission ticket: 18/12 CHF. Free admission for visitors under the age of 17.
15. Pants Pocket Museum – Hoosesagg Museum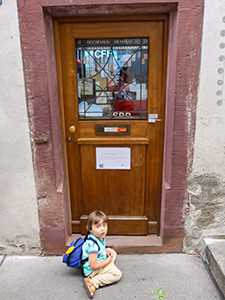 The last and certainly the least in this selection of the best museums in Basel is Hoosesagg Museum or Pants Pocket Museum. Each of its exhibits can fit into your pocket!
Basel's smallest museum is located in the Old Town, in a pedestrian street with stairs. The six-century-old house, home of Basel's first midwife, was always attracting tourists to take a peek. Instead of having lurking strangers at their window, the homeowners Dagmar and Matthias Vergeat decided to stop them at a door. In the window of 75×75 cm, they installed an exhibition of everyday objects. Soon, they got bored with the display and decided to change it regularly.
Since 1995, a small opening in the door hosted dozens of mini-exhibitions of various topics. From beer bottle caps and perfume bottles to Paris and strawberries, only the imagination was the limit. As long as they could find a decent number of objects under a certain theme, they gave it a curatorial framework: Beatles, snow globes, Pokemon, cravats… You name it!
Literally: you name it! As long as you have at least 40 objects, each at the maximum size of your palm, you can propose an exhibition in Hoosesagg Museum! Expect a neatly sorted display that will put a smile on the faces of the passers-by for two months!
If you visit this tiny museum, make sure to ring the doorbell! Some of the exhibited memorabilia might start to come to life!
Hoosesaggmuseum – Imbergässlein 31.
Opening hours: 24/7.
Admission ticket: free.
The best museums in Basel – Conclusion
There are not many European cities of comparable size where you could find such a rich heritage as in Basel, the cultural capital of Switzerland.
It is not a surprise that Art Basel, the world's largest art fair, started in the city whose citizens proudly collect works of art, pieces of science, and traces of nature for centuries!
Switzerland might be one of the world's most expensive countries. But behind the price tag, there is wealth worth exploring
Basel museum scene is an exciting well of knowledge and beauty, where the renaissance spirit has never died out. Today's museums inherited the collections and the spirit of yesterday and inhaled them new life. The appreciation for unique witnesses of the development of our civilization has always been high-regarded in this corner of Switzerland.
From the tiny Hoosesagg Museum that will take 10 minutes of your time to the gigantic Basel Historical Museum that could immerse your thoughts for hours, from a classical heritage of the Kunstmuseum to the thought-provoking art of tomorrow in the House of Electronic Arts, from the millennia of nature in the Museum of Natural History to the centuries of science in the Pharmacy Museum, the top museums in Basel have an attention-grabbing, captivating nature.
Switzerland might be one of the world's most expensive countries. But behind the price tag, there is wealth worth exploring. The best museums in Basel are worth every cent!
Did you like this introductory guide to the best museums in Basel, Switzerland?
Pin it for later!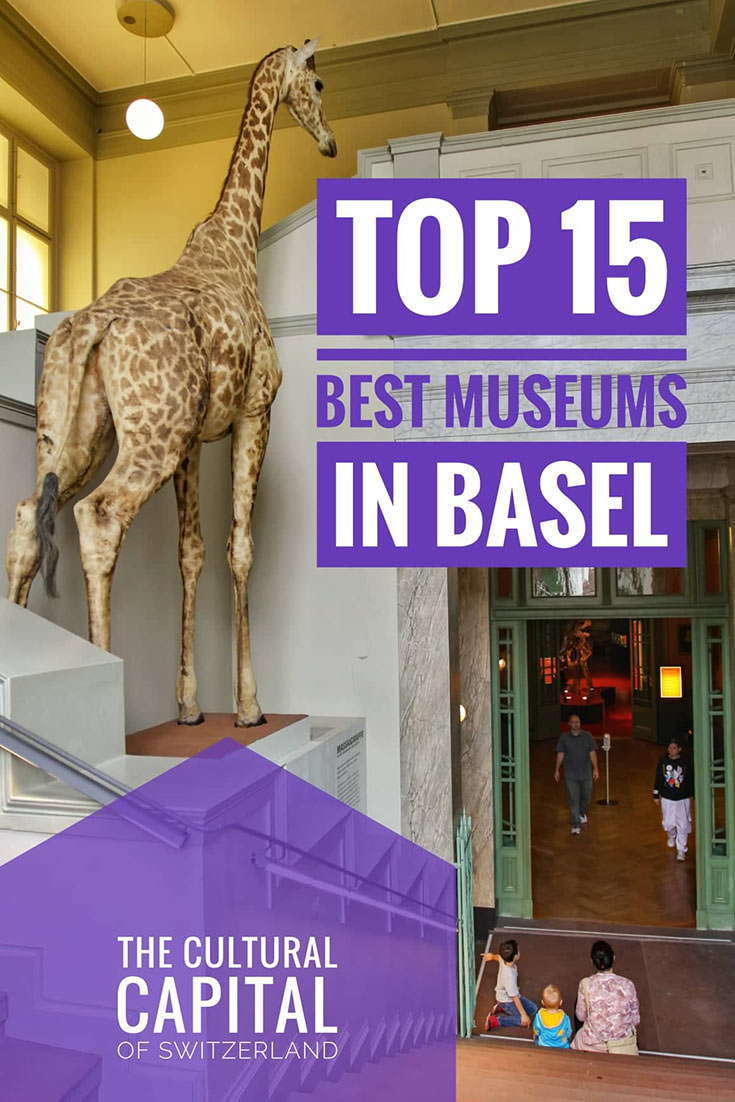 Disclosure: This post may contain affiliate links, which means if you click on them and make a purchase, Pipeaway might make a small commission, at no additional cost to you. Thank you for supporting our work!