Traveling around the world requires finding economical accommodation solutions that will provide a pleasant experience at the same time. Finding the balance between price and value is not always easy. With services such as Couchsurfing (I found many new friends through this platform!), travel planning got less financially demanding. However, a free bed is not always possible. Sometimes, one even needs to be alone! Especially in those cases, Airbnb and Booking.com are platforms to turn to.
In January, I typically analyze the data of Pipeaway's recommendations you've been following in the previous year. Basing its choices on the bestselling bookings of 2019, this article suggests ten countries you should discover in 2020! Follow the steps of Pipeaway's readers and find the best place to sleep at in Asia, Northern and Southern Europe!
For more travel inspiration, check the bestselling bookings of 2017 and 2018!
Top accommodation choices in 2019
1. Indonesia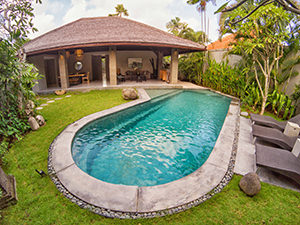 While Bali is definitely affected by the coronavirus outbreak in China and declining numbers of tourists from the world's most populous country, it is still the star of Indonesia's tourism. The turbulence in the market should lower the prices. Places such as Indonesia, Thailand, or Cambodia, could become even more affordable, once the epidemic concerns calm down.
These are the accommodation recommendations on the island of gods!
Kashantee Village – One of the bestsellers in Seminyak, this three-star property comes with a swimming pool.
Booking.com guests review – 9,0/10
Munduk Moding Plantation – This 4-star nature resort is set on a coffee plantation in Munduk and is known for its extraordinary Instagram-worthy swimming pool.
Booking.com guests review – 9,6/10
The Balé – Set in Nusa Dua, five-star private pool villas are an ideal choice for couples' holidays or even honeymoons.
Booking.com guests review – 9,3/10
For more accommodation options in Seminyak and Canggu, check out these luxury escapes. If you are heading to Ubud, Sanur, or Banyuwedang, these are the resorts that will recharge your batteries.
2. Japan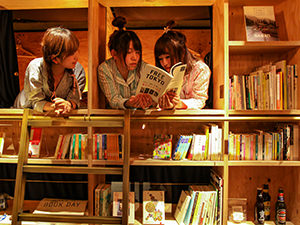 Japan has always been at the top of my travel lists. A country with a great balance of tradition and modernity, amazing food, extraordinary festivals, polite people, and an extremely high feeling of safety, is the one I'd move to. Just waiting for someone to propose, lol!
While I didn't have a chance to visit Japan in 2019, I'm happy some of you did!
OYO Hotel MUSUBI KYOTO Higashiyama Gojo – This hotel is set in central Kyoto, a city of numerous temples, gardens, and palaces.
Booking.com guests review – 8,9/10
If you want to explore Tokyo, check out these artsy places in Japan's capital!
3. Malta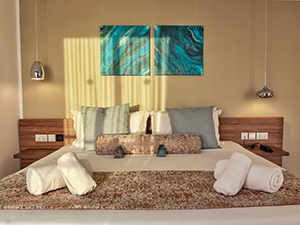 I discovered Malta only in December and, even in winter, the country had a lot to offer! If you love architecture and raw coastline nature, historical treasures, and movie sites, this Mediterranean island should get on your bucket list!
Meditropical B&B – This small bed and breakfast in Sliema is a solid base. One can cook in the well-equipped kitchen!
Booking.com guests review – 9,2/10
Maritim Antonine Hotel & Spa – This hotel in Mellieha might not be the best 4-star hotel on the island, but comes with a tempting price.
Booking.com guests review – 8,5/10
1926 Hotel & Spa – The recommended hotel from my article on things to do in Malta is an eco-responsible enterprise. While it has space to grow and develop, if you want to support environment-friendly operations, this is the one to book!
Booking.com guests review – 8,5/10
4. Italy
While I've written only about Rome, there are places in northern Italy that are solid destinations but are also close to the airports serving low-cost flights. In 2019, Pipeaway readers were booking places in Treviso and Trieste, check them out!
5. Philippines
Due to its location, volcanic activity might affect travel to the Philippines, but once you're there, the country's beauty will certainly enchant you. Palawan is at the top of the list of places you should visit!
According to Pipeaway's readers, Coron and Puerto Princesa are favorite bases from which you can explore the islands. If you wonder what that could look like, check my article about the boat trip to Coron Island!
6. Thailand
The Thai Baht is one of those Asian currencies that experienced a fall after the coronavirus outbreak in China. Every third tourist in Thailand was Chinese, and now that they stay at home, the market is thirsty for any visitor it can get.
According to Pipeaway readers' bookings, the northern towns of Udon Thani, Phitsanulok, and Chiang Mai are especially attractive destinations! This is my list of things to do in Chiang Mai.
If you prefer visiting Thai islands such as Koh Samet, consider Mooban Talay Resort! Check their prices on Booking.com.
Booking.com guest review – 8,6/10
7. Laos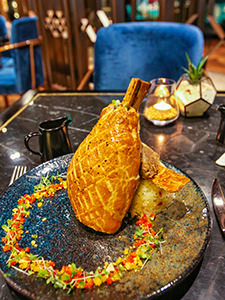 Laos is one of the poorest countries in Southeast Asia, yet extremely rich in its natural and cultural heritage! Luang Prabang and Vientiane have been at the top of your choices in 2019!
The country's best 5-star property is Crowne Plaza Vientiane! Check their prices for your dates on Booking.com.
Booking.com guest review – 9,3/10
8. Norway
Norway is one of the most beautiful countries I've ever visited. Many Pipeaway readers agree. Its incredible fjords, mountains, waterfalls, and lakes provide great opportunities for hiking.
I can especially recommend Aurlandsfjord and Lysefjord, with various attractive content that will fill out the whole length of your stay.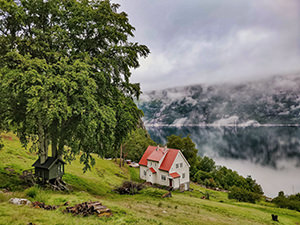 For those of you who prefer a mini-universe spared from big crowds, but with amazing hiking paths and even the longest staircase in the world, choose Flørli! For the best accommodation price, book your Flørli stay through this link!
Booking.com guest review – 9,0/10
9. Cambodia
Cambodia is a country I like to go back to. Whether you are into unusual traditions such as Songkran, the alternative insect meals, the ancient Angkor temples of the Khmer Empire, or even if you just want to travel safely as an LGBT visitor, Cambodia will be welcoming!
Treeline Urban Resort (the featured image of the article), which I wrote about in the article on plastic pollution fight pioneers, was my favorite hotel of 2019!
Booking.com guest review – 9,7/10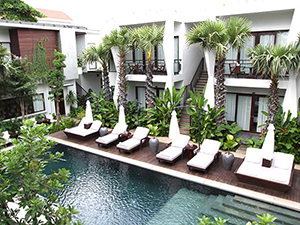 If you want to stay in the 2017 top hotel, check out Jaya House RiverPark!
Booking.com guest review – 9,9/10
Gay travelers should definitely check Rambutan in Phnom Penh and Siem Reap! Use the codes mentioned in the article and get your room with a 15 % discount!
Booking.com guest review – 9,4/10
10. Malaysia
The last country on this recommended list for 2020 is Malaysia. Due to its famous events such as Chap Goh Mei (Chinese Valentine's) and Thaipusam (Hindu festival in Batu Caves), Kuala Lumpur and Penang Island were on the top of your booking requests!
My friends lived in the capital, and Malaysian stamps were often on my passport in recent years. They did move out, but I will definitely be coming back. There is a lot to discover!
I'd love to hear back from you if you stayed in any of the properties mentioned above! How did you like them? Please comment below!
Did you like this article on the bestselling bookings of 2019?
Pin it for later!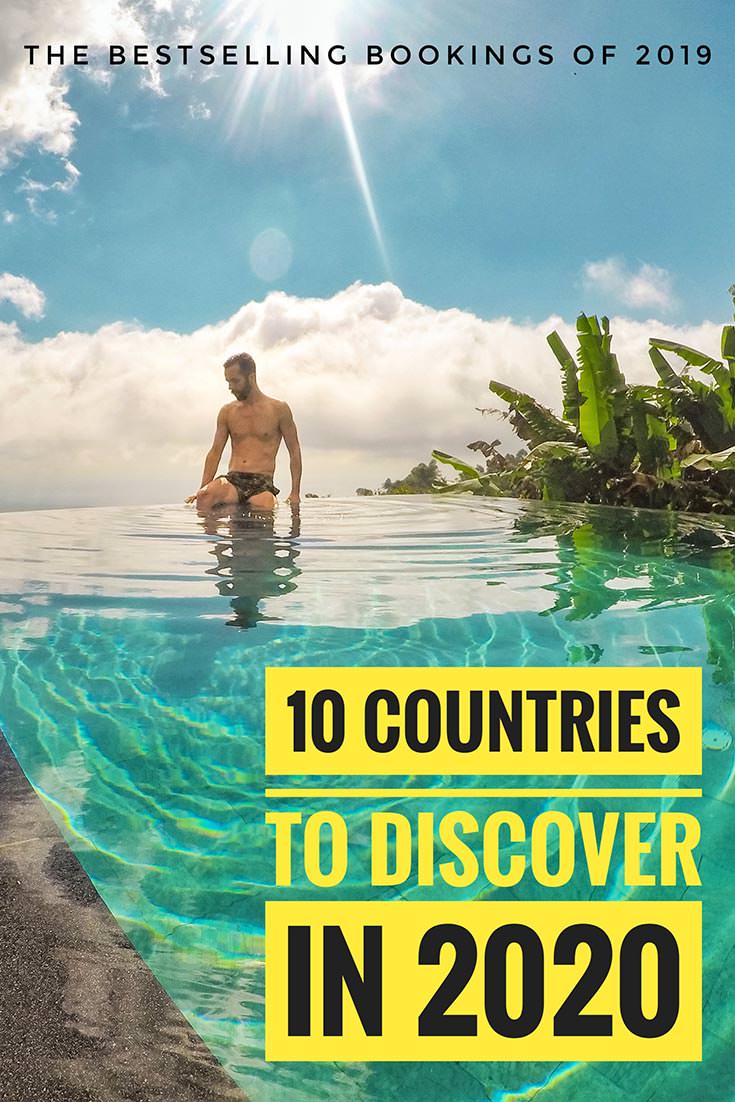 Disclosure: This post contains affiliate links, which means if you click on them and make a purchase, Pipeaway might make a small commission, at no additional cost to you. Thank you for supporting our work!