Making international travel predictions is never easy. I've read quite a few articles on travel trends for 2022, and they differ radically. That is expected. The more analysts there are, the more interpretations they will produce. Like in that Indian parable with the blind men and the elephant, our clairvoyance in the dazzling Covid-19 era is quite limited.
Equipped with Google trends (both global, and on most interested emitting markets), some common sense, and an uncommon crystal ball, I decided to give my own take on 2022 travel trends, hoping that my data translation can inspire you, dear reader, for an amazing journey.
Traveler's feet are getting itchy. They are already rushing to search engines looking for a getaway, informing us about possible travel trends in 2022
To be clear, I don't think that international travel will miraculously resurrect just yet. I believe we will still mostly be focusing on domestic travel, and destinations we can easily return from in case another virus variant decides to teach us a new letter of the Greek alphabet.
That doesn't mean that tourism in some countries will not make an impressive appearance. It happened in 2021 already, with Mexico, Turkey and Croatia showing the strongest recovery in the summer period (well, it seems I have successfully predicted the last one!).
Travelers' feet are already itchy. They are heading to search engines to explore the possibilities of a getaway, sometimes refreshing the travel restrictions pages, again and again, hoping that a new day will shuffle a new deck of cards.
So, let's gamble! These are my informed bets on what could shape the tourism market this year, and which destinations could be the overall winners in attracting international visitors. Let's dive into the most evident 2022 travel trends!
Major travel trends 2022
1. Return of the cruise ships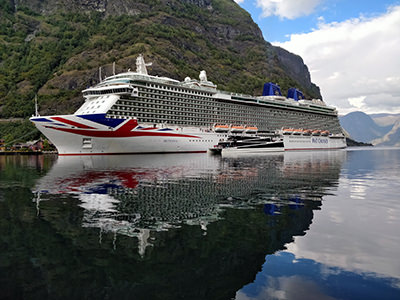 The possibility of exploring the world without leaving the accommodation is having a comeback.
While in the early days of the pandemic, when the first Covid-19 outbreaks occurred, cruise ships seemed to be nightmarish prisons, the cruise lines are now eager to present them as the safest way to travel the world.
With mandatory vaccination and daily temperature checks, their protocols try not to leave room for error this time.
And it's working. Tens of thousands of packages have already been sold, fulfilling Expedia's GOAT prophecy for 2022. The acronym hides the idea of the Greatest Of All Trips, and many can't wait to embark on it.
Antarctica, Canada, the Caribbean, the Mediterranean, Maldives, Dubai, Norway, and even river cruises on Danube or Volga, are just some of the wishes the tourists are looking forward to fulfilling.
2. Road trips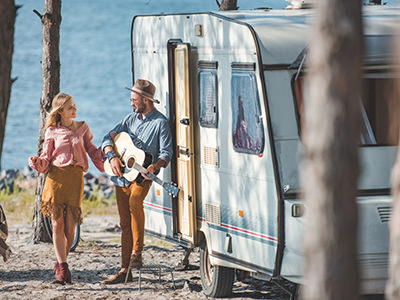 Last year, the global audience has been looking for caravans, trailers and recreational vehicles as frequently as for travel insurance, travel agencies, and travel visas.
That can only mean that in 2022, many will be hitting the road, in another version of seeing the world without ever leaving their room behind. With a subtle difference that, in comparison to cruise ships, seeing the world from an RV could be even safer, as you can decide not to meet anyone.
After the surge in the summer of 2021, nomadic travel vehicles are again on the rise in Google searches, especially in Australia, Canada, the USA, the UK, and Germany.
Pipeaway gave you a glimpse of life on the road in an interview with Jessica Rambo, who is traveling the States in a school bus as her Painted Buffalo Traveling Studio.
There is a whole tiny house movement, and house-on-wheels movement, behind this and similar stories. It seems to be a fitting answer to a variety of societal questions in these challenging times.
3. Time travel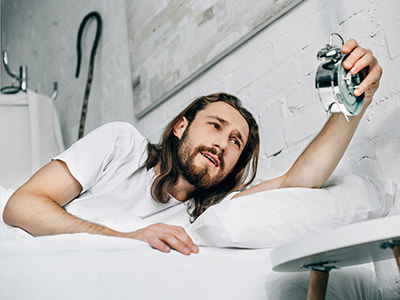 The third trend that caught my eye is the Google search for 'time travel'.
Of course, that could mean we had more time for manga and anime (Tetta Kisaki), movies (Keanu Reeves), and series (James Franco), but also incredible conspiracy theories (such as the one that dinosaurs were invented by the CIA to discourage time travel).
But it could also mean that we are just keener on finding the perfect time to travel to a destination of choice.
Many of us could easily accept the offer to completely erase the years of 2020 and 2021 and teleport into any moment before the pandemic, or after it all ends. We feel frozen in the status quo, and that is not the most inspiring set-up for those who have a microbe of restlessness in their genes like the Croatian explorers Seljan brothers called the urge for exploration.
The tourism industry can hardly answer the demand for time travel, as the end of the pandemic more depends on us, the tourists.
For finding the cheapest flights to your preferred destination, head here. If you want to get your preferred accommodation at the best available price, head here. 
Top 10 Countries to Visit in 2022
Tourism trends in 2022 will largely depend on the development of the pandemic and the consequent opening/closing of international borders.
Some of the destinations on this list might remain (or become) closed. But that doesn't affect the rising demand and interest of global travelers. As soon as the travel restrictions are lifted, these could be the countries with magnetic appeal!
In my own interpretation of international travel trends in 2022 backed up by Google searches, we will be eager to visit the following world destinations!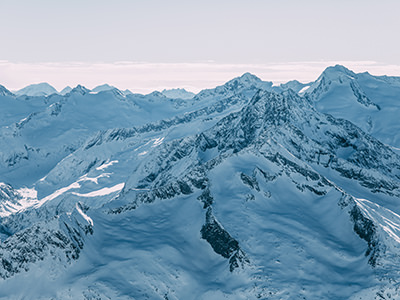 1. Austria
The Europeans, from Ireland and the United Kingdom all the way to Greece and Cyprus, nurture a growing interest in visiting Austria, the country landlocked in Central Europe.
Having more than 73 percent of the population vaccinated, and introducing the first mandatory vaccination policy in the EU, Austria could be heading fast to the safe tourism zone. It's not a surprise it is headlining the list of travel ideas for 2022.
2. Australia
The interest in the 'Australian travel declaration' has grown 150 % in recent months. The rising popularity of Australia is noticeable in close-by markets such as New Zealand, Singapore, Hong Kong, the Philippines, and Malaysia.
We cannot say the same for Serbia, one of the least vaccinated European countries (barely 46 %). The down-under continent, with its strict rules and policies, might not be the promised land for Novak Djokovic and alike, but for tourists adhering to the rules, it could become a safe travel destination soon.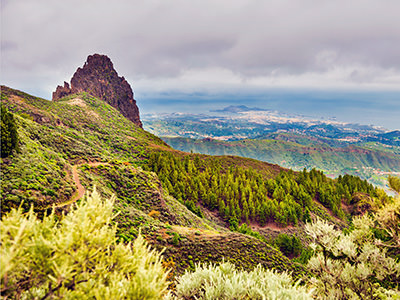 3. Spain
Without politicized debates and with citizens who trust scientists, Spain managed to become one of the leading European examples of how public health system backed up by its users can produce a better outcome.
This could be a great piece of news for travelers too, as the appeal of Barcelona, Ibiza, and the Canary Islands is already calling them for a visit in 2022.
4. Japan
With a growing interest from Singapore, Australia, the Philippines, but also the USA, Japan is returning to the bucket lists of tourists who already had to skip it for the Olympics in 2021.
Even if they have been among the world's strongest vaccine-skeptics, the Japanese did not fall under the influence of anti-vax conspiracies, and now rank among the most immunized nations.
Spring might still seem far away, but 'cherry blossom' is already becoming a breakout topic on Google.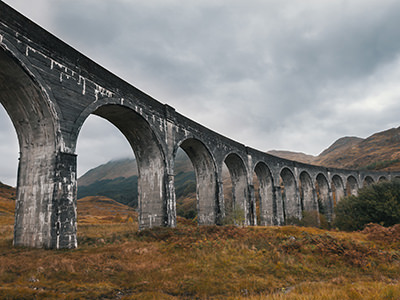 5. United Kingdom
With Covid-19 coinciding with the final stages of Brexit, the isolated island of the United Kingdom seemed to be floating away from the European travel interest. But it could have a big comeback in 2022, especially for the closest neighbors such as Ireland and the Netherlands.
The United Arab Emirates, one of the regions most interested in travel, is also throwing eyes on the UK, just like Canada and the USA. It could be raining tourists in 2022!
6. Hawaii, USA
Traveling to Hawaii is a top topic in Google trends, both in the last three months, as well as during the whole of 2021.
It is not only the favorite domestic destination for Americans (who could also be eying the Virgin Islands and the Bahamas in the Caribbean in 2022), but a possible tropical getaway for travelers from Canada, Australia, and even Europe too.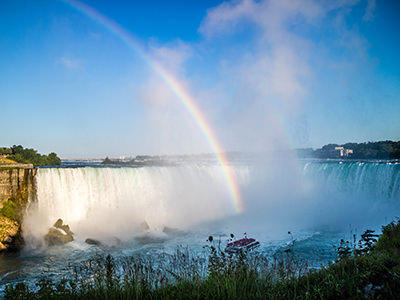 7. Canada
If Canadians will be heading to Hawaii, who is going to visit Canada? Well, folks from the USA! The tourists could also come in greater numbers from other 'united' countries, such as the United Arab Emirates and the United Kingdom.
There are rising trends in Google searches for topics connected to traveling, travel restrictions, bans, advisories, and rules in Canada. This can only mean that once the pandemic normalizes, Canada's border control will not have less work in dealing with the influx of tourists.
8. Singapore
Under the attention of the gravitating markets of Australia, Malaysia, and Hong Kong, but also UAE, USA, and the UK, Singapore could be another country profiting from 2022 travel trends.
They have a high vaccination rate (over 83 %), and a willingness to find a way of living with the virus by easing restrictions and opening the borders (an opposite approach to Japan). This 'open-door' policy could prove very inviting to tourists drawn by this progressive city-state.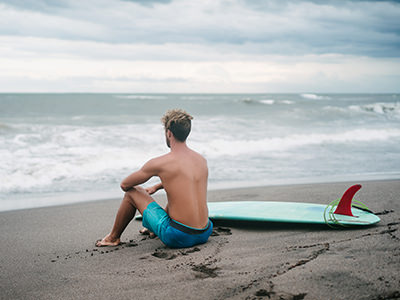 9. Bali, Indonesia
The interest in traveling to Bali, Indonesia, has grown in the last quarter of 2022, especially among the first neighbors such as Aussies and Singaporeans.
For everyone that needs a break, even from the 'work and travel' combo, Bali can offer healing through programs combining spiritual ceremonies, wellness, yoga, and for the most active holidaymakers – surfing.
Bali is also coming back as a honeymoon destination, but for those who are considering visiting South Korea, Jeju Island could be another suitable solution.
10. Fiji, Oceania
Mainly of interest to Australians and New Zealanders, but also with a slowly growing fan base in the USA, the archipelago of Fiji in the South Pacific could be another star of tropical tourism in 2022.
If you want to lie under the palm tree and enjoy crystal-blue lagoons, you might need to go through a couple of days of quarantine (the same as in Bali), but shall we adjust the definition of a hassle in order to afford the reward that comes at the end?
Travel Trends 2022 – Conclusion
Predicting the future of tourism has become a difficult task. While our interpretation of data can be a solid way to start, there are too many variables one needs to take into account, which again makes the final result – a guessing game.
While the pandemic is still in charge, our visions of travel trends in 2022 are extremely vulnerable. If scientists cannot predict the evolution of the virus, if politicians can have a hard time understanding their own societies and thus can make decisions shaped not just by circumstances, but also by pragmatism, how can travel experts be sure of the development of needs, taste, and cravings of travelers? We are not even sure if 'travelers' will exist!
The growing interest in cruise ships and road trips speaks about how safe we still feel at our homes
Nevertheless, Google trends do tell us that when we look for destinations, we also want to take into account their epidemiologic situation, risks, and complexity of procedures to get there, and out of there.
The growing interest in cruise ships and road trips speaks about how safe we still feel at our homes. In the same way we are binging on streaming platforms, we are trying to look for a hint of real life, from a secure lookout: be it seeing the world through the window of our moving vehicles or through the screens of our technologies.
Paradoxically, humans have a need to go out into the world to socialize, and at the same time, the pandemic tells them that this need is the exact reason why they cannot exercise that need. Our humanness is becoming an obstacle in societies that celebrated liberties and freedoms, even when it meant behaving irresponsibly.
Whichever travel trends of 2022 become dominant, and whichever country you choose to visit in a possible window of opportunity between pandemic waves, I wish you safe travels!
Did you like this travel trends 2022 report?
Pin it for later!
All images in this article (except for the one of a cruise ship, which was made by me) were sourced through Depositphotos, my go-to platform for high-quality licensed stock images. They have great photo deals, so check them out!
The authors in order of appearance: carlesrgm (cover photo), Ivan Kralj, Artur Verkhovetskiy, Vitalik Radko, AlexGukBO, dovapi, barselona_dreams, Cheri Alguire, YuliyaKirayonakBO.
Disclosure: This post may contain affiliate links, which means if you click on them and make a purchase, Pipeaway might make a small commission, at no additional cost to you. Thank you for supporting our work!