No, there is no typo in the title. I really feel that travel blogging in the pandemic has changed. The world has changed, the world of travel has changed, and thus writing about the world of travel couldn't have stayed the same. We have all changed! When I decided to grab and mold the 2021 year in review, I came to the conclusion that instead of a travel blog, I might have been handling a travel blob in the last 365 days. Just droplets of what the product should have been.
I stopped being as present on social media, and I even stopped publishing on this website for half a year! Incredible, I am trying to review a year that I haven't written about for 6 months! There could be as many perfect excuses I could possibly invent, but did I really do everything in my power to stay afloat?
Nevertheless, I'll try to do this the best I can, and hopefully, even learn a valuable lesson in the process.
Here's Pipeaway's review of the year 2021!
IF YOU'RE INTERESTED IN PREVIOUS YEAR REPORTS, YOU CAN FIND THEM RIGHT HERE:
Highlights of Pipeaway's 2021
While Pipeaway's traffic is still down 48,2 % in comparison to the pre-pandemic year, there was a slight recovery in 2021. The number of page views grew by 26,8 % in comparison to 2020.
We still do not see the end of the pandemic tunnel though. From holiday to holiday, days are blending into each other, and the time passes before we notice.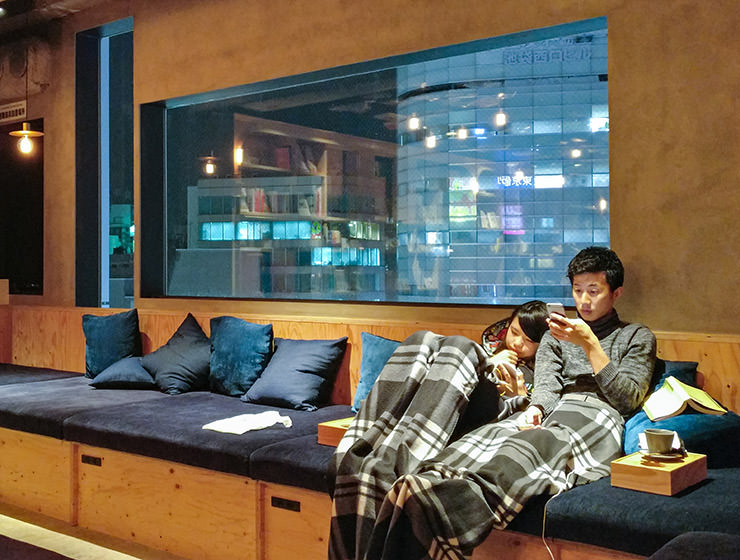 I thought that articles such as the one about the romantic things to do in lockdown during Valentine's Day would be one-off. I even put the year 2021 in the title! While it does seem that the new February 14 will still make us celebrate love inside, I do keep my fingers crossed that these articles do not become evergreen.
Just after I celebrated the fourth year of travel blogging in April, I went silent. Not sure about what would happen with our lives, and the vaccine at that moment, I knew I had to find an additional income source, and possibly even an entry point to quicker immunization. I started waiting tables on the Croatian coast!
I never worked as a waiter before, but in the next five months, I was eager to prove I can do many things my CV doesn't reveal. Competitive as I am, I did produce respectful results for a rookie, but I also paid them with some health issues.
Sure, I should have learned already in January, when my father passed away, that taking care of yourself should always be a priority. But I guess we need to go through some lessons over and over again.
I am not complaining. After the hardworking summer season, I took two months of the international break and returned to writing. From the Greek nude beaches to the space travel, I was back on track!
Favorite country – Switzerland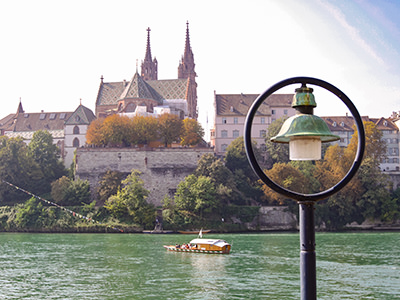 After my international travel predictions for 2021, I ended up stepping foot in three out of ten countries on the list (Croatia, Hungary, Greece). Additionally, I visited Basel again, making Switzerland the fourth country I stayed in last year.
With 'only' 57 days spent abroad, choices of a favorite country were limited, but still, I picked one. My favorite destination country in 2021 has been Switzerland!
While I have only visited cities such as Zurich, Aarau, and Basel, I am totally aware that the country has so much more to offer.
I still need to go back to further explore its alpine landscapes, gastronomy, cultural heritage, and lifestyle that comes with organized and stable society.
It's a pricy country for many, and this is certainly an obstacle if we want to promote democratic access to tourism (I feel Norway, my favorite country of 2018, faces the same problem).
But nobody said Switzerland was perfect. Maybe it is, but our non-Swiss salaries could be better!
Favorite city – Rovinj, Croatia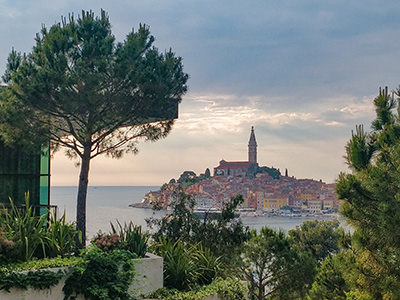 Speaking of salaries, I have already mentioned that I worked in Croatian hotels as a waiter from late April to late September. I've spent 156 days working and living in Rovinj, Istria!
That certainly makes me biased, but I will still proclaim my summer work destination as my favorite town of the year.
Rovinj is the true 2021 star of Croatian tourism, and the name you should start to learn how to pronounce, as it is here to stay. In the touristic game of thrones, it even pushed out Dubrovnik, the famous Dalmatian real-life King's Landing.
With its cobbled streets and charming houses squeezed together, Rovinj is postcard-perfect. The only downside is that it is not really designed to triple in population in summer. If you do not like crowds (and who does?), you should aim to visit in the low season.
Favorite accommodation – RV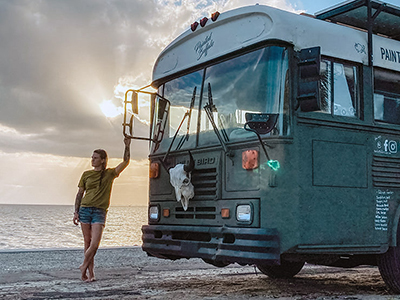 I haven't stayed in many hotels in 2021. Even the hotels I decided to write about last year were not always the ones I would recommend.
For instance, Crazy House Dalat in Vietnam is a perfect example of an extraordinary hotel I would not recommend anyone to stay at!
Yes, I'd call that a negative review. I've written some more on Booking.com, my favorite platform for booking accommodation, and some Greek properties were not happy with it. For them, and anyone else in a similar situation, I strongly recommend reading how to respond to hotel reviews.
All in all, I decided to pick an unlikely choice for my favorite accommodation of 2021. And that is – RV, the life on the road. Living in a van has been an amazing nomadic answer to the restrictions of the pandemic. How to stay at home, and still see the world? I've presented you one of these tiny-house-on-wheels projects: Jessica Rambo has converted a school bus, and never looked back.
Alternative homes are definitely the winners of the extraordinary accommodation contests for 2021. If you want to get inspired further, I advise visiting Vitra Design Museum, the German home of architecture and design.
Favorite food experience – Yemeni Wine Restaurant, Greece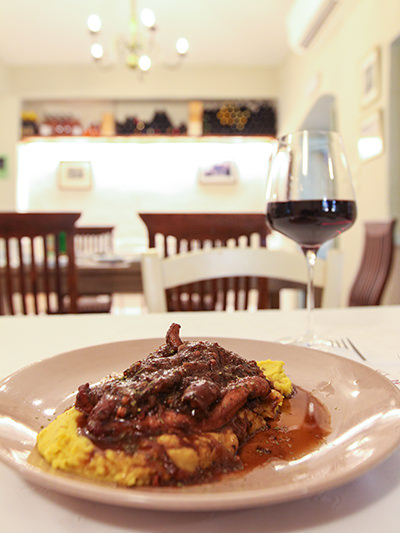 Greek food always impressed me, and I wanted to highlight it in this year's food experience selection.
My virtual prize goes to Yemeni Wine Restaurant in Naoussa, on the island of Paros. I recommended this place in the article on the best nudist beaches in Greece.
The tavern that serves traditional meals based on local products and secret family recipes is certainly not a lonely place to eat good food in this country.
There are plenty of these! And they certainly inspire me to revisit Greece again, and again, and again.
Pipeaway's top articles of 2021
Here are the most popular articles published on Pipeaway in 2021! They grabbed the most readers' attention, and so should yours!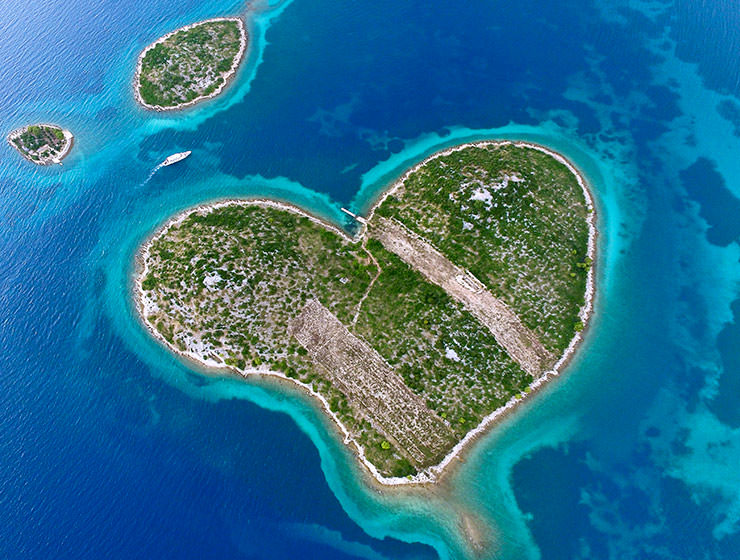 You might have heard somewhere about Galešnjak, a Croatian island shaped like a heart. But did you know there are more? In this article, I introduce you to five incredible islands where Croatian nature sculpted love objects. And not only that, we discover hearts you can see only under the water, and even the one you can see when flying over Zagreb, the country's capital.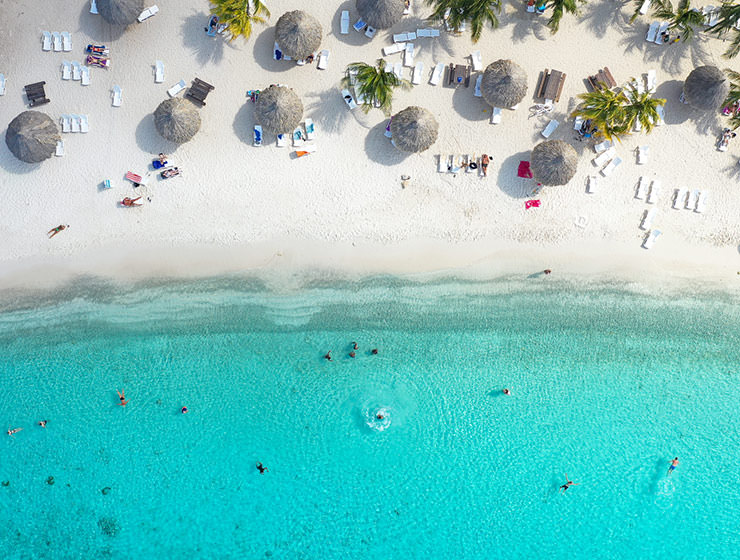 Remote work has been normalized during the pandemic years, and it will only grow in significance. Many countries are preparing themselves for digital nomads, a fascinating market that can even compensate losses with short-term guests. If you want to explore this special lifestyle, learning about digital nomad visas is a must. These are the top 16 destinations welcoming digital nomads!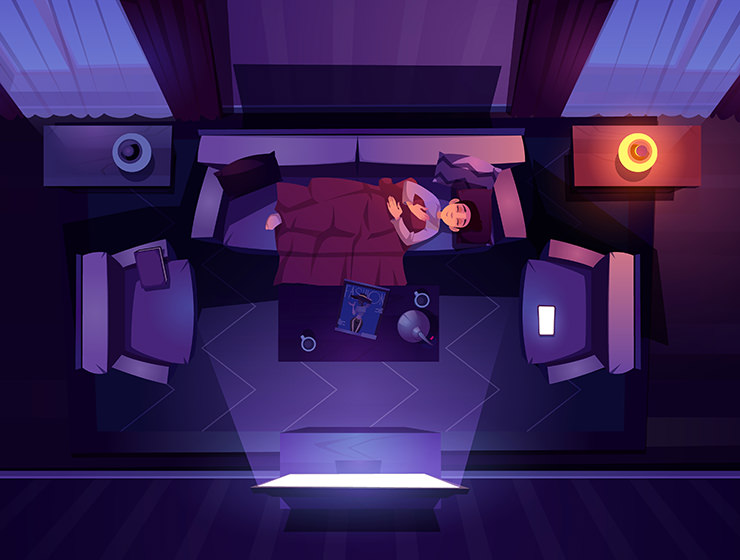 Besides hotels, hostels, and friends' houses, I also sometimes stay in homes of total strangers. I know that for many this sounds like a recipe for disaster. The truth is I managed to find good friends through couchsurfing. But then, I've also experienced some of the most bizarre situations. This is the selection of 7 strangest homes I visited while surfing strangers' sofas.
Oldies, but Goldies
Some all-time favorites still held their strong position in 2021. These were the most-read posts from yesteryears.
The rising to the top of the article in which I advocate for the controversial last seat on flight possibly forecasts the resurrection of traveling. With more than 64 thousand views, this post remained the most popular post on Pipeaway ever.
Some people disagree with the idea of sitting in the back of the plane and cheer for exit rows instead. I tried to challenge this idea by asking a question: Are extra legroom seats worth it? Check it out, and let me know what you think!
Social media
Pipeaway's readers still find the website mainly through organic search (73,7 %). Direct visits grew from 13,3 to 17,9 % in 2021, while social media acquisition dropped for a similar percentage, from 11,1 to 6,7 %.
The growth of the total site sessions despite the drop of the sessions via social referral tells me that SEO is an indisputably important element of growth, which can more than compensate for any social withdrawal. So I am currently reflecting on the idea to truly handover even more social media time to search engine optimization.
The largest drop in social media acquisition happened on Facebook, which is still the most widespread sender of Pipeaway's social media traffic. It is responsible for almost two out of three social media users arriving to the site (58,2 %). Pipeaway's Facebook page still has a significant number of 12k followers.
The second-largest social media traffic was channeled through Pinterest (24,5 %). Pipeaway's account on Pinterest has 729 followers with 12k monthly viewers. In 2021, there have been 192.720 people who have seen or engaged with our pins.
The third most important network in 2021 was Twitter (10,6 % of social media acquisition came from there). Pipeaway's Twitter account is currently followed by 1365 users.
Instagram brought only 3,7 % of social media traffic, and even Pipeaway's Instagram followers' base decreased by an additional 5 % in 2021. We have 6059 followers at the moment. I reflected on the idea of a paradise life on Instagram in this article, take a look!
Pipeaway's Youtube channel has grown from 105 to 116 subscribers last year. The most popular video there were again Cambodian Songkran water fights, now with 14k views.
Newsletter
There have been five editions of Pipeaway's newsletter in 2021. I was not content with the effects of this bimonthly wrap-up and decided to redesign the entire idea behind it.
In 2022, the newsletter should become a regular weekly thing, and hopefully provide useful content to the readers who are interested.
That being said, I did a thing that scared me for so long, but finally, I went with it. Sometimes we are comforted by big(ger) numbers, no matter how poor reality lies behind the math.
I have shortened the mailing list by half! From 1,4k subscribers, I decided to cut out those who have been completely inactive for a longer period. They might be someone who doesn't check e-mails at all or just decided to continue receiving those newsletters without ever opening them.
In any case, it's 2022, and now we can start afresh, with 734 subscribers. I hope you are one of them! If not, become one! It's free, and you can always unsubscribe if you decide to.
Join the newsletter list!
Press appearances
In 2021, I was featured on the Break into Travel Writing podcast on the topic of writing a travel blog.
I also did a GAFFL interview on solo travel, and other topics depicting my world journey.
My nominee, the Rudas Baths in Budapest, Hungary, were included in The Yogi Wanderer's list of the best European thermal treasures, together with other significant Hungarian thermal baths.
At the very end of the year, another nominee of mine, Doho Hot Springs, which I have introduced in the article on the best Ethiopian lodges, have been included in the Knycks Journeying's top list of the best thermal treasures in the world.
Thank you
Not all my travels in 2021 would have been possible without my generous private hosts. Those were Cristian in Budapest, Nikos in Ioannina, Thanasis in Athens, and Mladen in Basel. Thank you for being the support no hotel could ever replace!
Where next?
Well, the next stage is forgetting the travel blob era, and continuing to work. I might be more focused on certain social networks and further ignore the others. Definitely, I'll try to build a stronger connection with the audience through the newsletter.
With so many unknowns in the ongoing world crisis, it's ungrateful to put destinations on auction here. I can only foresee that we will be planning potential international travel in 2022 in the nearest neighborhood
As for travels, they will largely depend on how the pandemic will be developing. Okay, also on my health, but I do hope that this tendonitis of mine will pass entirely in a couple of months and that I will again feel fully mobile.
Of course, if world travel restrictions will still be around, demotivating me from leaving far, there might be a temptation to jump on another seasonal job in the hotel industry. But if that happens, I promise to try to keep a better balance with my writing here, so I don't just disappear for half a year!
With so many unknowns in the ongoing world crisis, it's ungrateful to put destinations on auction here. But I do imagine the situation will still stay complicated for a while, thus forcing me to target any potential international travel in 2022 in the nearest neighborhood. Any suggestions?
Let me know about your travel plans for the next year! Always intrigued to hear about other people's dreams in these nightmarish times!
Wherever you are, stay safe!
Did you like this 2021 year in review?
Pin it for later!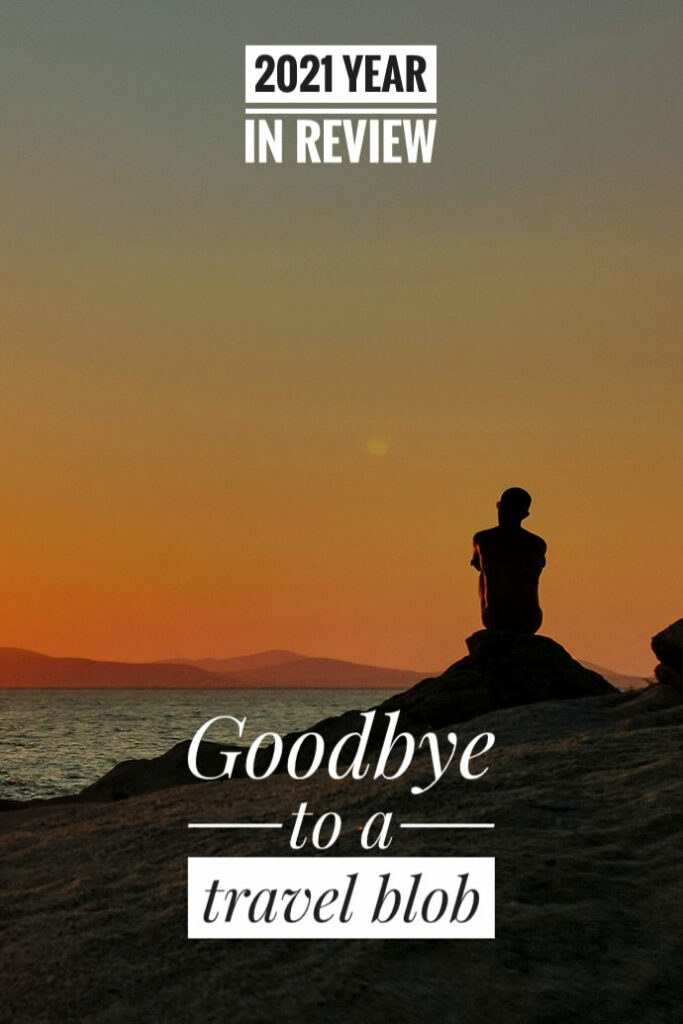 Disclosure: This post may contain affiliate links, which means if you click on them and make a purchase, Pipeaway might make a small commission, at no additional cost to you. Thank you for supporting our work!