Typically, at the beginning of every year, I would go through the available data of accommodation bookings made by Pipeaway readers. Then I would publish an article on bestselling bookings of the year and formulate recommendations of countries and hotels for your future travels. I did that for 2017, 2018, and 2019. But how can I deliver international travel predictions for 2021?
When I looked into the data of the last year, suddenly the title "Bestselling Bookings of 2020" sounded like a joke. The decline of Pipeaway readers who continued towards the platforms such as Booking.com or Airbnb in order to plan their accommodation was staggering. For instance, only 14.937 Pipeaway visitors continued surfing at Booking.com in 2020, in comparison to 39.546 of them in 2019.
The number of international arrivals worldwide fell by 74 percent last year and brought the loss of 1,1 trillion Euros. Can the industry recover in 2021?
This drop of 62 % is probably something that many hospitality providers would even see as their success in the utterly depressing 2020. World Tourism Organization reported that the number of international arrivals worldwide fell by 74 percent and brought a loss of 1,1 trillion Euros.
The pandemic has changed, and in some places completely stopped the world from traveling. Nationwide lockdowns made it impossible to even see our closest family members. They did not leave much room for dreaming about faraway destinations and the idea of holidays. Many people lost jobs and sources of income, and travel was indeed reaffirmed as a luxury we can all refrain from.
However, vaccination against COVID-19 could restart the world economies, and eventually enable tourism as we remember.
That is why I combined the data of Pipeaway readers' bestselling bookings in 2020 and the data of our most popular articles and search terms on Google with the research of online booking platforms! And the result is here, my very own international travel predictions for 2021!
Should I stay or should I go?
Before we dive into the recommendations of 10 countries to discover in 2021, let's address the burning question: will we even want to travel this year?
According to the research made by Booking.com, the pandemic only fed our desire for traveling. During the lockdown, 38 % of travelers looked for potential travel destinations as often as once a week. 53 % of travelers claim to have a greater desire to see even more of the world now.
As expected, the rise of the concept of staycation will dominate. Many will not want to travel too far away from their homes so that potential new waves of the pandemic do not leave them stranded. Because of that, domestic travel and destinations reachable by personal vehicles will have an advantage in comparison to those relying on flight connections.
The research showed that 46 % of the respondents plan to take the time to appreciate the natural beauty of their home country. But that doesn't mean that long-haul getaways are written off. Surprisingly, 21 % of people intend to travel to the other side of the world by the end of 2021. Lesser-known places and hidden gems will have an advantage, especially if visiting them means avoiding crowds.
We have all learned that staying at home is a nice privilege of the pandemic. But our restless human psychology has problems with concentrating all life activities in one place. Those of us who had to combine working from home with raising a family know how complicated things can get. Therefore, the trend of workcation is not a surprise either. Now that many learned they can do their job duties from any location, travelers will be extending their vacation time in order to work remotely in the new surroundings.
10 countries to discover in 2021
1. Greece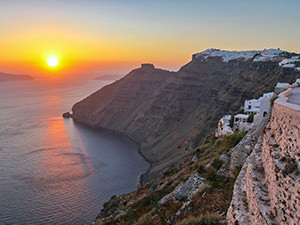 The overall winner of my personal 2020 year in review, my favorite new country, is also on the top of your future travel dreams, it seems. Greece has implemented a responsible approach to dealing with the pandemic, and it might just pay off.
According to 2020 bookings, you have been particularly focused on the Greek islands of Naxos and Paros. One of my own dearest discoveries was Donousa (the featured image of this article).
But judging by your conducted Google searches, in 2021 you might also be drawn by historical places such as Delphi, the center of the world, or Mount Athos monasteries, the synonym for isolation from the world.
In the field of private apartments, you have been especially looking for Airbnb stays in Santorini. The volcanic island, home of the legendary Oia sunset, could benefit again from tourism, this time on a more human scale, with hopefully fewer crowds than it is used to.
For more beachfront properties in the fantastic Greek archipelago, check out these Cyclades islands hotels.
2. Malaysia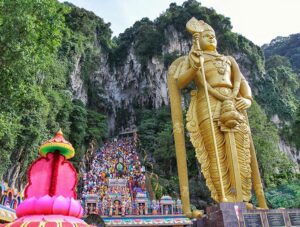 I've been to Malaysia many times in recent years, but haven't written even close enough to what this fantastic country deserves. Always immersed in visiting my friends there, my posts on Pipeaway mainly covered some of the amazing festivals the country's diverse minorities have to offer.
While the well-attended Thaipusam piercing extravaganza, an extraordinary religious ritual, is canceled this year due to the lockdown, smaller events, such as Chap Goh Mei 2021, the very special Chinese version of Valentine's Day, could still get under your travel radar if you happen to be around.
Last year, Pipeaway readers' bookings focused mainly on the capital of Kuala Lumpur and Batu Caves, but for the throwing of the mandarin oranges in the sea, you will need to travel to George Town on Penang Island.
3. South Korea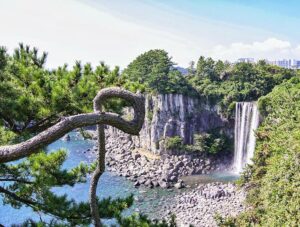 With its efficient fight against the pandemic, South Korea became a role model for many countries. But there is certainly plenty of other reasons that made it one of Airbnb's top trending destinations by the search for trips in 2021.
K-pop and Korean spa are rising in popularity everywhere, and the Oscar-winning movie "Parasite" was the most Google-searched movie title on a global level in 2020!
The modern metropolis of Seoul, the home of the Gangnam style, is definitely drawing loads of attention. When you pick your accommodation, make sure to stay somewhere close to these mouthwatering Korean desserts.
Then again, if you already fly to this exotic country, it would be a shame not to discover Jeju, South Korea's version of Hawaii. This guide through Jeju Island attractions, including the raunchy Jeju Loveland, will help you make the most out of your stay there.
4. Philippines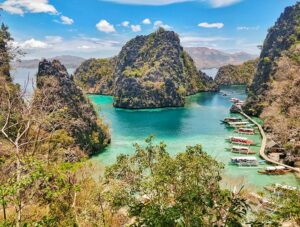 Having the island sharing the name with the most talked-about virus of our times, it is not unusual that the Philippines ended up being the result of many Google searches by Pipeaway visitors.
Coron Island, in northern Palawan, is definitely a place of exquisite beauty and will be finding its spot on the bucket lists of travelers even after the memories of coronavirus fade away.
For ideas on where to stay in this tropical paradise, do your accommodation planning for Palawan here!
If you are visiting this archipelago country during Easter, experience the Holy Week crucifixion in Pampanga with your own eyes! Maleldo Festival is one of those extraordinary events that are not for the faint-hearted. Approach the bloody religious celebration with caution!
5. Norway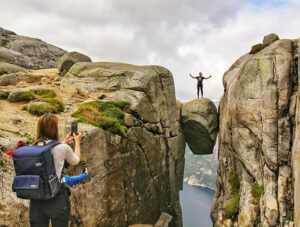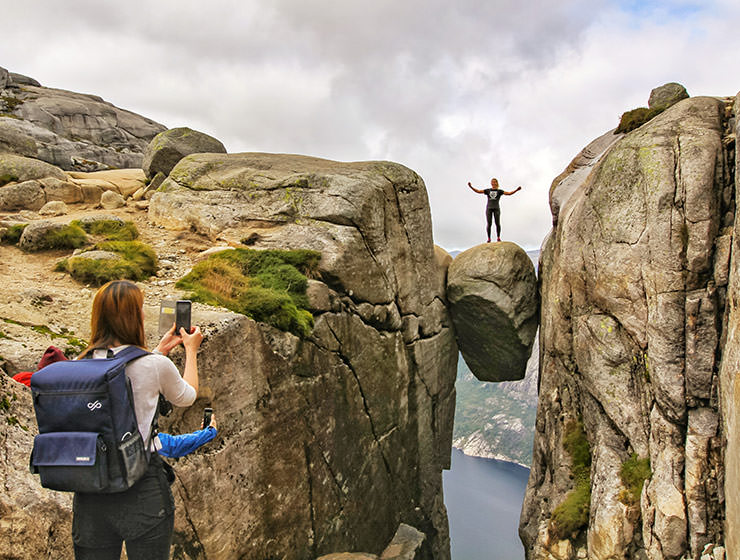 About 56 % of travelers questioned by Booking.com claim that they will seek out more rural and off-the-beaten-track experiences in future travels.
Norway, with its amazing nature and the old law of allemannsretten (that gives freedom of wild camping anywhere for free), is a perfect destination for everyone who wants to immerse in the great outdoors.
Fjords, such as Aurlandsfjord or Lysefjord, are exciting places to start your hiking adventures in Norway that could eventually bring you to the famous natural rocks of Kjeragbolten and Preikestolen, or even the longest staircase in the world!
If you prefer civilization, you may follow the hint of those Pipeaway readers who searched for Bergen, the rainiest European city.
6. Japan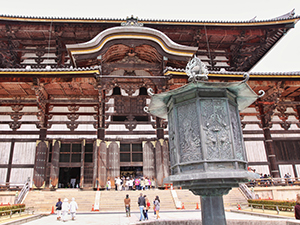 One of my all-time favorites, Japan is definitely a potential winner of international travel predictions 2021. The country had to postpone the Olympics due to the COVID-19 world pandemic. But as a nation that showed more than once that it can rise from the ashes, the Japanese could be back on track in no time!
If you head to the capital, consider staying at these artsy Tokyo hostels that will save some of your accommodation money, but also offer a unique experience.
Japan's historical capital of Nara is not a huge metropolis but is definitely worth a trip. The former home of Nara Dreamland amusement park, the city is a strong outpost of the Shinto belief system, and Nara Deer Park is full of these sacred animals.
If you think this was an unusual religious take, what would you say about the penis celebration in Japan? Kanamara Matsuri is an annual festival in Kawasaki, and you haven't seen anything like it!
As tourism predictions for 2021 do include trips in nature, our suggestion is – Kegon Falls!
7. Indonesia
According to Tripadvisor Travellers' Choice Awards, the most popular world destination in 2021 will be Bali, Indonesia.
There is plenty of top resorts and luxury escapes in Bali, but if we trust the interest of Google searchers for Pipeaway hotel reviews, the winner of the year could be Munduk Moding Plantation, the isolated resort on a private coffee plantation and with swimming pools that repay in Instagram likes.
You could also consider The Menjangan, my favorite hotel of the past year, in an equally isolated area of West Bali National Park. You would be surrounded by amazing wildlife in the jungle and the ocean. It's the closest you can get to owning a slice of paradise.
In urban areas of Bali, you should pay attention to Aria Villas in Ubud, The Santai in Canggu, and The Bale resort in Nusa Dua.
8. Cambodia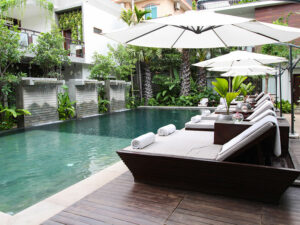 The research suggests that an eco-conscious mindset will prevail in the years ahead of us. 69 % of Booking.com respondents expressed their expectations that the travel industry should offer more sustainable travel options.
The movement of travelers against plastic is very strong in Cambodia, with Jaya House River Park in Siem Reap leading the race, and not only in the hospitality business.
Long gone are the days when tourists would arrive only to experience Angkor Wat sunrise or similar stunning attraction.
Hotels after COVID-19 will need to offer more, and implementing environment-friendly methods in their business seems to be in line with the expectations of future travelers.
9. Hungary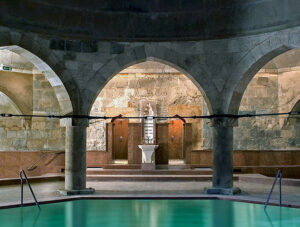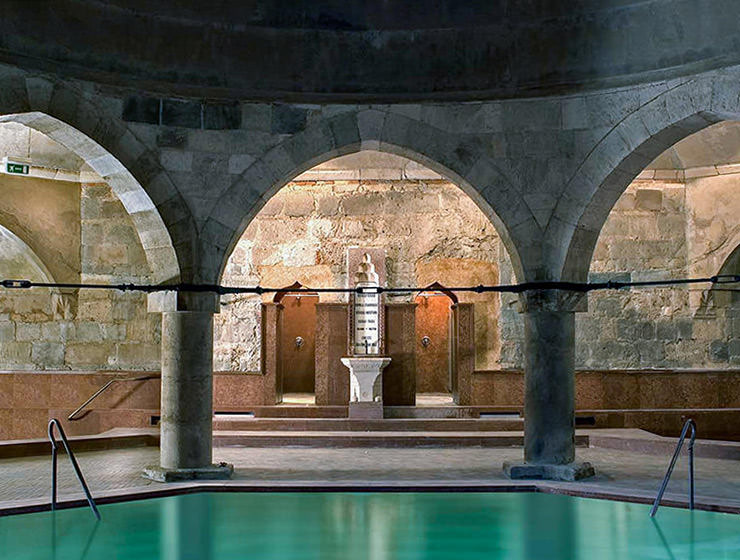 It seems that the crisis in the job market synchronized with the crisis in the travel market will inevitably make us price-savvy. 62 % of travelers in Booking.com research said they will be price-conscious when it comes to searching and planning a trip.
Hungary has been known as one of the most affordable world countries for years and could reap fruits from that status in 2021, in case the pandemic gets under control.
Budapest as the capital will be on the top of the list of places travelers wish to return to as soon as possible. After its cancellation in 2020, people are eager to get back to the Sziget music festival, one of the biggest live events in Europe. Budapest is also the city of spas, and places such as Rudas Baths will help us get back to our "old normal" selves.
10. Croatia
Predictions on international travel in 2021 also speak of prioritizing increased cleanliness, health and safety standards. 70 % of travelers will only book a particular accommodation if it's clear what health and hygiene policies it has in place.
Zagreb, the capital of Croatia, has been declared the European capital with the cleanest tourist accommodation on both Booking.com and Airbnb! That's quite some success!
Another country's jewel worth discovering is definitely Dubrovnik, the home of the "Game of Thrones", where the abandoned Hotel Belvedere Dubrovnik still speaks of the King's Landing's heydays.
With 2020 having a worldwide negative impact on cruise ship tourism, always great results of Dubrovnik decreased. But as probably the largest attraction of the Adriatic Sea, it will rebuild its tourism as an engine of recovery for the entire region.
2021 travel predictions – Conclusion
Nobody could have predicted what would happen in the tourism business in 2020. With an experience of a pandemic that stopped the world economy, giving international travel industry predictions for 2021 seems like an ungrateful task.
With no crystal ball in possession and no prophet colleague to ask, fortunetelling is still possible through analyzing the trends in the travelers' market.
Using private cars could resurrect the idea of a road trip as the favorite way to spend holidays
In short, we cannot stand staying at home anymore. But we are also not brave enough to leave far away from it. If we do make a long-distance trip, we will make sure we are bringing work with us. We have learned that surprises can happen when we least expect them. The paramount quality of traveling is the feeling of freedom. Being stranded in a foreign place certainly opposes this basic idea.
With the experience of canceled flights and waiting for refunds for months, travelers will prefer being in charge of their travel arrangements. Using private cars could resurrect the idea of a road trip as the favorite way to spend holidays.
We will also be careful about what we pay and what we get for it. This means we will expect flexible cancellation policies, as well as high standards of cleanliness.
When we combined the data of Pipeaway's readers and booking platforms' users, Eurasia turned out to have the most tourism winners.
In Europe, we are talking about Greece, Norway, Hungary, and Croatia.
Asia heads its travel race with Malaysia, South Korea, the Philippines, Japan, Indonesia, and Cambodia.
I hope you have found travel inspiration in some of these destinations.
For the best overview of hotels, always check the offer on Booking.com.
Safe travels!
Did you like this overview of international travel predictions 2021?
Pin it for later!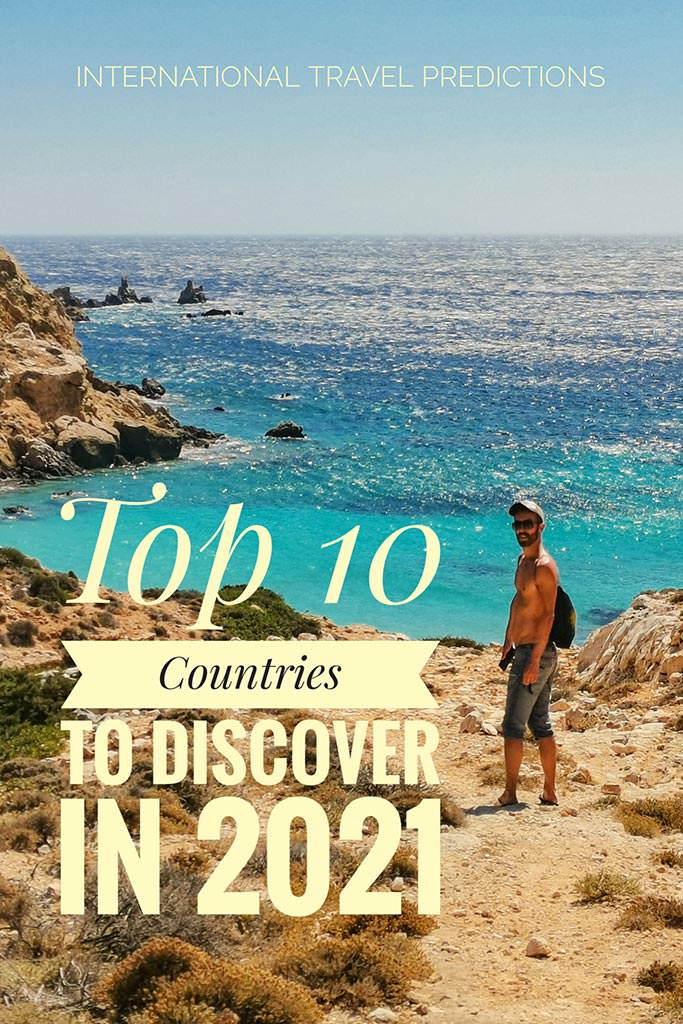 Disclosure: This post contains affiliate links, which means if you click on them and make a purchase, Pipeaway might make a small commission, at no additional cost to you. Thank you for supporting our work!