Looking back at past events provides us with a greater context, as well as a clearer picture of where the future might head. When I decided to do another year's review, I could only confirm what the gut feeling was telling me already: there could be better days on the horizon for travel blogging. The 2022 year review would show me that the world of traveling is on the road to recovery.
Well, I'm looking at Pipeaway's web traffic. Compared to 2021, the number of pageviews grew by 198,9 %. But even more significant, if I'd compare the traffic to 2019 (the pre-pandemic year), even here I'd find growth – of 54,8 %. Could it be that the health crisis of the century has loosened up its grip on the travel industry? The majority of travel websites experienced radical drops in visitors in the last couple of years, Pipeaway included, and these numbers certainly sound optimistic to me.
We haven't exited turbulent times, but at least we start to co-live with the new dynamics. Travel blogging seems to be ready for a restart
The pandemic is not the only factor capable of having a sudden global impact. Just 19 days after I marked Valentine's Day with a comprehensive guide to the world's heart islands, the last one on the list, a little heart-shaped island in Kiev, became a no-go zone for tourists. Russia invaded Ukraine.
Of course, planes started avoiding the conflict zone, always under the threat of enlarging, and even for the parts of the world that were far away from bombs, safety became a major buzzword to those travelers who were still planning holidays. The list of the safest countries in the world became an essential starting point in preparing for one's vacation.
We haven't exited turbulent times, but at least we start to co-live with the new dynamics. Travel blogging seems to be ready for a restart.
Without further ado, here's Pipeaway's review of the year 2022!
IF YOU'RE INTERESTED IN PREVIOUS YEAR REPORTS, YOU CAN FIND THEM RIGHT HERE:
Highlights of Pipeaway's 2022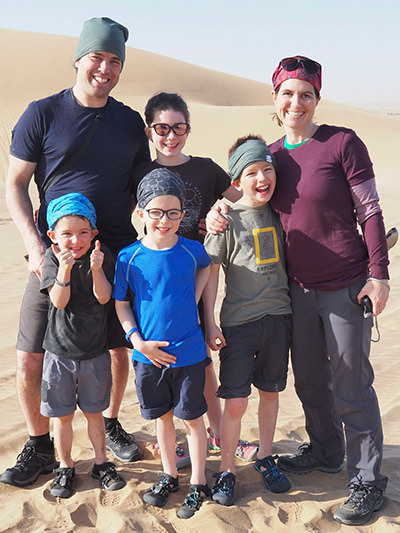 Not everyone has time to wait for global risks to subside. A blind-going family was postponing their world trip during the pandemic, but the personal urge to do something significant for their sight-losing children pushed these Canadian parents into a journey of a lifetime as soon as the borders opened. This 2022 interview with Edith Lemay was rather inspiring.
My patience for the world events beyond my control was still nominally there. After I spent the 2021 summer waiting tables, I accepted an invitation to work for another restaurant for the summer of 2022. Sadly, the place was disorganized, the issues seemed unfixable, and I decided to quit, and head for my first real road trip, one of the main travel trends in 2022.
After all, I bought a car just for that summer, and I thought I should better put it to use. It was an older petrol-fueled car (so I couldn't use that electric car trip planner), but still, I thought I could follow a nice little itinerary over four countries, from Croatia, via Slovenia and Italy, to Switzerland and back.
On the way, I learned a lot about the things I didn't know much about before. From Istrian boskarin, the world's largest ox, to Italian ossuaries, churches made of bones, exciting roadside stops made the trip a tad shorter. After all, I am not a fan of sitting in a car all day long.
I would return to Switzerland for another work opportunity in December, but for the rest of the year, I would be sharing what I've learned during some of my most exciting pre-pandemic expeditions, from how to get almost arrested at the Ethiopian rock church Bete Giyorgis to how to get inside Berghain, Berlin's temple of techno.
Favorite country – Slovenia
In 2022, I've spent 82 days abroad, in already mentioned Switzerland, Italy, and Slovenia, as well as in Hungary, where I enjoyed a dessert-filled week in October (I still have to report on that in detail!). Together with Croatia, that brings the total number of countries I've visited last year to just five, much fewer than my usual pre-pandemic routines that would quickly fill my passport with visas and stamps.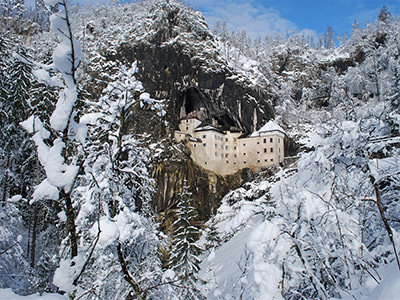 Still, there was no reason to not declare Slovenia as my favorite country of choice in 2022. I must admit I am guilty of not seeing more of this beauty before, even if it is the closest to my home city of Zagreb. Sometimes, the proximity is not the best promotor for the neighborhood, as we are always driven by the faraway and more exotic places.
With Croatia's entrance into the Schengen Area (with the 1st of January 2023), traveling around should be even easier (especially for someone with a car!), so there are fewer excuses available for not making Slovenia a prime destination.
In 2022, I enjoyed thoroughly exploring Postojna Cave by train (well, the largest European show cave is huge indeed), as well as Predjama Castle, a unique fortress anchored inside the Slovenian mountain nearby.
Favorite city – Montreux, Switzerland
In 2022, I visited Montreux twice, during the summer (Montreux Jazz Festival) and winter festivities (Christmas fair). This charming town on the banks of Lake Geneva conquered a special place in my memories. I could completely understand why Freddie Mercury would have chosen it as a place to retreat from all the showbiz buzz.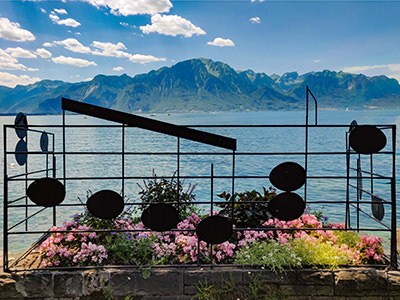 Its colorful promenade, adorned by flowers, but also artworks, gives a somewhat Mediterranean feeling of living outside. Only the Alps in the background remind you that you are in a landlocked country, where you can go from swimming in the lake to skiing on the slopes in a period of a few months.
Montreux also has a neighborhood worthy of exploring. You can peek inside the famous Chillon Castle and its dungeon, or go a bit further, to Vevey, the next town on the Swiss Riviera, home to the famous Charlie Chaplin estate.
Favorite hotel experience – jjimjilbangs
While I still feel that circumstances do not allow us extensive traveling that would adequately inform my decision of the favorite hotel, I wanted to do something different this year – reward a concept.
Korean spa, also known as jjimjilbang, is a place providing you with an always enjoyable bathing experience but also doubles as an alternative accommodation. It is a bathhouse you can sleep in!
I must mention that many Pipeaway readers come from South Korea, be they locals or tourists hiking the largest mountain of Hallasan, visiting Jeju Loveland, or just looking for the best Seoul dessert. But more and more, I am being contacted about one of the most popular articles on the site – on Seoul jjimjilbangs.
As a matter of fact, I feel there is a lot of Pipeaway content on South Korea that I could update, so one of my 2023 goals is indeed to go back to the country, explore more of its jjimjilbangs, as well as other extraordinary places worth visiting. Stay tuned!
Favorite food experience – picnic
Even if I highlighted the best Siem Reap restaurants in 2022, I just didn't feel that last year I traveled enough to pick a favorite restaurant that knocked me out of my socks. Instead, in this category, I decided to advocate for a concept too – the picnic.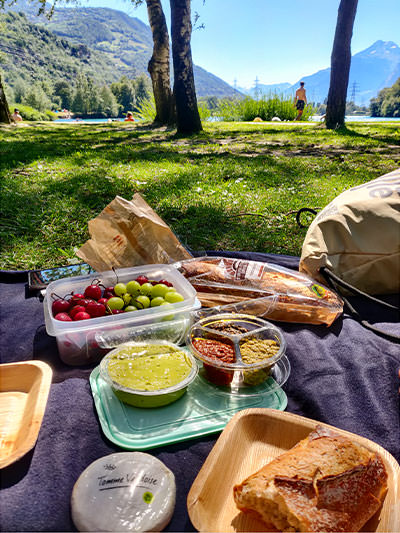 Some of the best food experiences I had in 2022 were not admiring the Michelin-star plating of foams and fogs, nor swimming through a pot of Swiss fondue (oh, I had to recover for an entire day from that!), but some simple moments in nature.
Please take my advice; go away from busy restaurants, pick your favorite snacks on the market or in the supermarket, and spread your blanket somewhere in nature.
Eating while enjoying the sun and wind caressing your skin, in hopefully a good company of a friend, lover, or even a book, is an experience that will feed you in more than one way.
Pipeaway's top articles of 2022
Here are the most popular articles published on Pipeaway in 2022! They grabbed the most readers' attention, and so should yours!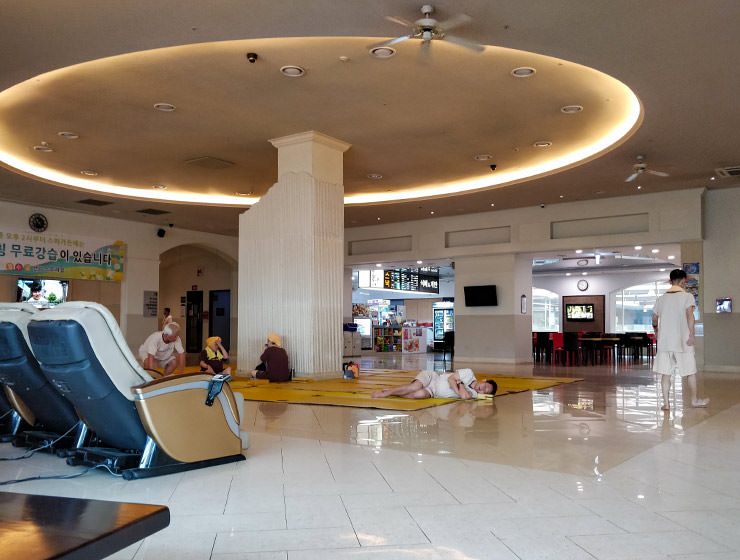 The list of the best jjimjilbangs in Seoul attracted a lot of views, even if many of the properties closed down during the pandemic. It still shows a great interest of tourists in this Asian bathing concept and reminds me to plan another trip back to South Korea for a thorough update on the best Korean bathhouses. These five will certainly be my starting point, but surely I'll discover more!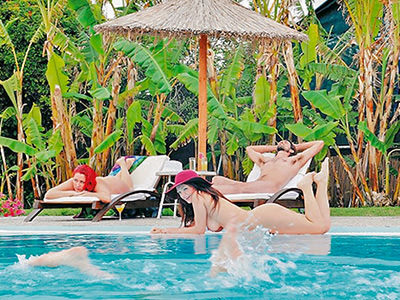 After the attention-grabbing article on the best nude beaches in Greece, it was logical to expect that dedicated naturist resorts in the country would answer to the same growing interest in nudism. Clothing-optional holidays are a new-old way of rejecting constraints, and these hotels in Kefalonia, Rhodes and Crete offer the best FKK experience. Plan your skinny-dipping in Greece!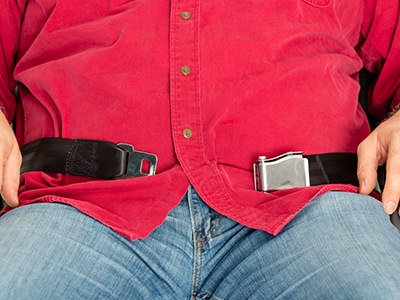 Airplane space is becoming smaller and smaller, and yet passengers are becoming bigger and bigger. What can we do about it, besides fighting for that extra legroom space, or going on a strict diet, which might not be a solution for everyone? This article on flying while fat offers useful plus-size flying tips for passengers struggling with airlines' seat norms.
Oldies, but Goldies
Among the all-time favorites, only the top article maintained its position in 2022. It's followed by some newcomers in the list of the most-read posts of the yesteryears.
Speaking of extra legroom, some passengers opt for the infamous bulkhead seat, a part of the plane that is really not among my favorites. Read the article to learn about its pros and cons!
Social media
Pipeaway's readers still find the website mainly through organic search (84,9 %). Direct visits amount to 8,2 %, while social media acquisition is down to 5,7 %.
With these percentages, the growth of the total site sessions tells me that, in my case, focusing on SEO is a more fruitful effort than exhausting oneself on juggling social media. I don't think social media is unimportant, but until I manage to engage virtual assistants, I believe I will be continuing covering this part of the blogging task "the best that I can".
Overall, the biggest change in social media traffic happened on the Pinterest channel that kicked Facebook off its throne. Pinterest now brings 51 % of social media traffic, four times more users than the year before. Pipeaway's account on Pinterest currently has 777 followers with 60k monthly viewers (five times more viewers than the previous year). In 2022, there have been 225.410 people who have seen or engaged with our pins.
Even if it brought 67,3 % more users than it did in 2021, Facebook is now behind Pinterest, accounting for 35,5 % of social media traffic last year. Pipeaway's Facebook page still has a stable number of 12k followers.
The third most important network in 2022 was a newcomer on the list – Reddit. It seems that Reddit users sharing Pipeaway's articles brought a respectable number of visitors – 8,9 % of social media-driven readers.
Twitter not only dropped to the fourth place in the rankings (3,1 % of social media acquisition came from there) but also dropped 24,4 % in comparison to the year before. Pipeaway's Twitter account is currently followed by 1354 users.
Instagram brought only 1,1 % of social media traffic, and even Pipeaway's Instagram followers base decreased by an additional 4.3 % in 2022. We have 5799 followers at the moment.
Pipeaway's Youtube channel had 31k views in 2022, 445 % more than the year before. Viewers spent 806 hours watching our videos. The number of subscribers grew 53 % compared to the year before, from 116 to 178. The most popular video was Nara Deer Park – Japan's Bambi Heaven & Hell, with 26k views in 2022.
I'd love to invest more effort in Youtube in the future, and I am deeply engaged in reflecting on it. As production for that channel takes a lot of time, I cannot say when we'll be able to notice a significant change there. Probably it will correlate with the resurrection of long-term traveling.
Newsletter
There have been 33 editions of Pipeaway's newsletter in 2022. While I haven't always kept up with sending it every week, it's a significant improvement when compared to 5 newsletters sent in 2021.
I'm glad I did a big cut-off with inactive subscribers at the beginning of the year. While this initially meant losing more than half of nominal followers, it gave me a more realistic picture of the impact a newsletter might have.
It's really normal for people to unsubscribe and subscribe, so I believe that facilitating the easiness of that process is beneficial overall.
I did another yearly cleaning today (this time, I unsubscribed manually only 4 completely inactive subscribers, which is a piece of great news, I guess).
In 2022, the total number of newsletter subscribers grew from 672 to 696.
Press appearances
Backlinks, precious backlinks!
Even if it was published back in 2017, Pipeaway's most popular article of all time remained evergreen. My advocacy piece for the seats in the back of a plane has been continually drawing the attention of the world media ever since. In 2022, a dozen of them quoted Pipeaway, from your local news website to the Mirror.
Several industry reports also recognized the value of my 2021 article on extra legroom seats and linked to it from their reviews of JetBlue Airways, Spirit Airlines, or Boeing 777.
Apartment Therapy, another high-profile website, quoted me among the travel experts in their article on dos and don'ts for getting an airline upgrade.
Digital nomadism has become an omnipresent concept during the pandemic, and Dr. Stjepan Gadžo, assistant professor at Rijeka's Faculty of Law, wrote an interesting article on Croatia's entrance into the digital nomad market through the prism of taxation. His post on Kluwer International Tax Blog links to Pipeaway's overview of digital nomad visas, with a special accent on the pioneer of the movement – Estonia's remote work visa.
Wanderlog travel planner made a map of the best museums in Basel, quoting "reputable sites like Pipeaway".
Backlinks are an essential signal of the site's domain authority (Pipeaway's DA, according to Moz, is 24 at this moment). I've raised it in 2022 with persistent writing for other websites too, a dozen times.
I hope I haven't forgotten to mention any, but those articles were about the Ethiopian hot springs, Turkish baths in Budapest, whale watching in Tenerife, holidaying on the Greek islands of Donousa, Amorgos, and Santorini, swimming in the Rhine, waterfall chasing in Laos, a secret museum in Basel, the archeological site of Delphi, learning history in Thailand, relieving stress in Greek monasteries, and enjoying a very special cove in Malta.
Wow, it seems I've been writing a lot for others! But I believe it was all worth it. Well, it's not the nicest experience when authors are not properly credited for writing and photography work (one of these links actually treats contributors almost as free ghostwriters, not mentioning anyone's name or medium they write for, which is certainly not the best practice), but thankfully, negative experiences are still just exceptional.
Thank you
Not all my travels in 2022 would have been as easy if there were no private persons generously hosting me in their place. Those were Petra and Marko in Croatia, and Mladen in Switzerland. Thank you for being so supportive!
Where to next?
I mentioned it already, but here it is again: South Korea is definitely on my travel agenda in near future, and I hope it can happen in 2023.
I would also love to put my focus on revisiting Japan, and discovering the Maldives for the first time.
As I am becoming more and more of a fan of slow travel, I realize how time in a year is limited, while our travel options are not
Southeast Asia in general is calling my name all this time, and sooner or later, I'll be strolling around places such as Cambodia, Thailand, and Indonesia again.
I also plan to go back to the Alpine countries of Slovenia and Switzerland.
While I do have an open invitation to Mexico, I still feel it's a bit out of my radar, especially as I don't typically do long-haul flights just for one trip. So if anyone has a business proposal in Central America, I'd be glad to think about how this part of the world can get into my itinerary.
The planet is huge! We will never be able to discover all of it. As I am becoming more and more of a fan of slow travel, I realize how time in a year is limited, while our travel options are not. That is until we put another travel jeopardy on the global risk map.
Wherever you are, stay safe!
If you are considering trips in 2023, check out which trends will be dominating the travel market, according to AI!
Did you like this 2022 year in review?
Pin it for later!